Every week the task of the captaincy contestants was intense throughout the week. But as this week is family week, Bigg Boss decided the captain's choice in one day. But the whole week's heat was made to be in one task. Bigg Boss gave the captaincy task of O Baby. As a part of it.. all the members of the house competed and played. Every time the buzzer rings.. they have to grab someone else's toy and go.. stand in the baby care. But as Shobhashetty's doll remained on the table in the first round, her doll was placed in the store room.

Prashanth was out in the next round. The fight started from the third round. Yavar, Gautham and Arjun played together from the first round. They put each other's doll in baby care.. But in the third round, Amar.. cleverly grabbed Yavar's doll and played without going inside. By that time, Arjun was holding Amar's doll and stayed outside. Amar insists that let's play without going.. then he will remove both of them.. As Arjun was going inside, Yavar stopped him saying that he didn't want to go. And Arjun.. took Amar's toy and went to the baby care under the wrong circumstances. With this, Yavar's toy.. stayed with Amar.. Yavar got out.

Amar Deep in the fourth round too.. Same scene. Ratika took the toy and played with it. No matter how much Rathika begged her to go, Amar Deep did not listen. A worried Shobha warns that since both of you are stopping the game, she will throw them both out. 'Am I begging you Amar.. please.. I really need this game.. your legs are sore.. please take my toy and go' asked Rathika. Now if I go with your doll… it will be like I have sacrificed for you… then next week they will nominate me for the same reason… he said. Please Amar.. if they say the same reason.. please tell me that I went because I wanted to hold your legs. Amar asks Deep and melts.. he sacrifices for Ratika. He left the game by putting his doll in baby care.

But from the beginning they talked to each other and played as a group, but Amar played alone and eventually left on his own. Amardeep was sad that when I left my toy in the first round. But if Amar Deep sacrifices for Ratika…Ratika is out in the next round itself. In the sixth round.. Ashwini is out. Bhole got out in the seventh round.

While running in the eighth round, Shivaji's hand was hit. Priyanka is out. Gautham was out in the ninth round. In the end Arjun and Shivaji were left. That's where the real fight started. Shivaji said to Arjun that I will stop with the understanding of Shivaji and Arjun. Then Gautham got up.. 'If you were going to stop.. why did you take my toy and play without going?' When Shivaji said, 'Where did I stop?', Gautham countered by saying, 'You always say… the audience is watching… they will also see this'.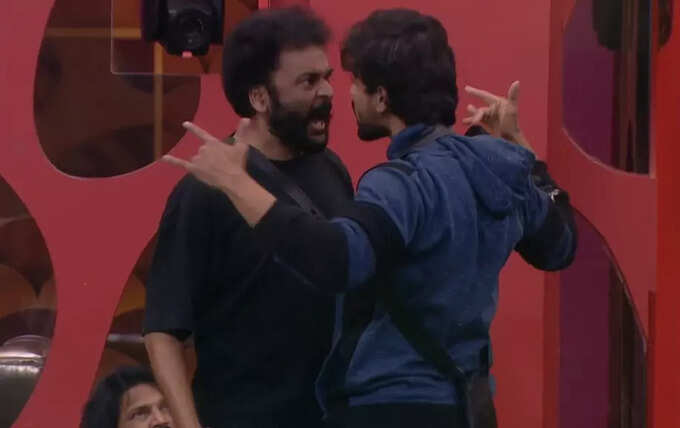 Shivaji then said.. 'You want a fight.. you are doing it.. It's a game to catch a toy.. I told you many times.. just don't start a fight.. it's a game'. Gautham said, 'If I am wronged, I will scream'. With that, Shivaji's BP woke up.. Do you scream? can't i shout He said and shouted. What was it? You are doing this every time.. If I ask you.. You are making a fuss.
Gautham too.. without holding back.. if injustice is done to me, he will ask me. 'If you're there, I'll go, what's wrong with me? I am playing my game, you play your game' said Shivaji. I am playing my game.. I know you will catch my toy.. said Gautham. Shivaji said, 'What if I talk to Arjun? I was joking.. You want content.. Give it to me,' said Shivaji.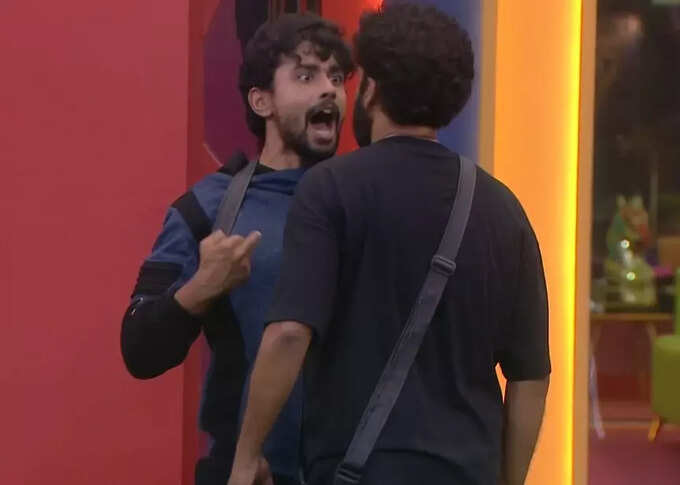 If you talk like this, you will talk more.. Gautham got up and went to Bigg Boss i.e. Shivaji. So Shivaji said.. We have not come to herd donkeys.. 'We didn't come to kick ass. Should we curse? Are you the second Bigg Boss? Should it happen here as you say? He said. So Shivaji.. said all these many times but.. go away.. go and sit' he said. 'I will not go, I will stay here,' said Gautham. Shivaji then said, 'You did the same last week too, have you seen what Nag sir said?'
Gautham, who was triggered by that.. 'Tittaniy Anna.. Tittaniy.. Narikei niy.. This is my attitude' got angry. So Shivaji went to Gautam and said, "What do you want us to do?" Gautham lost more patience.. 'I will shout.. I want.. I have as much right as you.. I have the same right.. When injustice is done to me, I will ask.. You are the one doing the wanting..' Shivaji then said that you are doing what you want.. Both times you told Nag sir about me you failed.. you are doing it again'. So Gautham.. 'If I fail.. why will I stay here till the 10th as an equal with you? he asked.
Shivaji further provoked Gautham saying, 'You have accused me.. you have no clarity.. you are doing it just for attention. Gautham lost patience with this.. took the mic and stood aside.. Am I doing it for attention? Saying that, Bigg Boss went to the door and said Badada Badesi.. I will leave.. Thii doors and he behaved madly. Meanwhile, Captain Shobhaveli.. Controlled that this is not correct Gautham.. gave back the mic.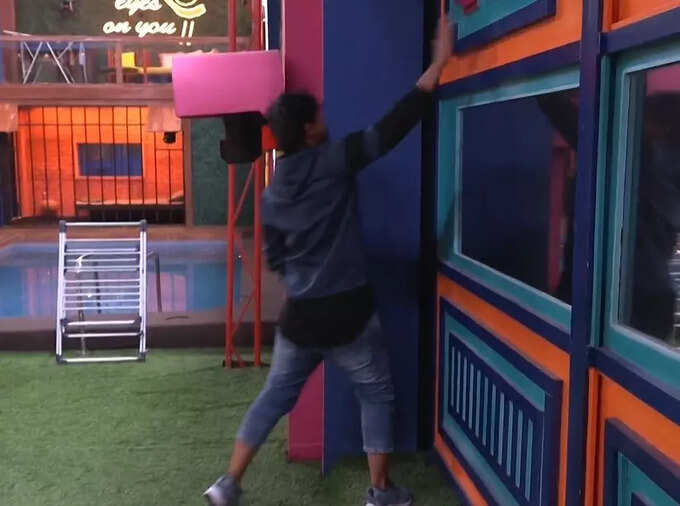 So Gautham.. 'Nobody is doing this for attention.. Why are the doors open for me?.. I don't have any feelings.. Deenamma's life,' Gautham lost control. Stop Gautam.. Please stop.. Sobha controlled. Gautham said, 'I don't need.. I don't need attention.. If I go away.. I will chill like him.. I will be fed and eaten.. I will drink spit'. But if there is such a big fight.. Mandesi is sleeping or not.. Big Boss who has not spoken till then.. declared Arjun-Shivaji as captaincy contestants. But in the fight.. Gautham did not need to react that much. Because.. Anna said that Shivaji will stop if that is his choice.. That is his strategy. There is no need for Gautham to react to that. Pony.. If you think Arjun-Shivaji played together.. Gautham also played with Yavar. Because of the issues with Shivaji from before, Gautham was so blasted, but what happened in this task is not the point of reacting so much.