With videoThe German police are concerned about the evacuation of the lignite village of Lützerath, occupied by climate activists, about 50 kilometers across the border near Roermond. It will act proportionately, but will not tolerate 'brutal violence' from occupiers. Chief of Operations Wilhelm Sauer announced this during a press conference on Monday.

Caspar Naber



Latest update:
09-01-23, 14:31


He did not want to say for "tactical" reasons how many agents will be deployed in the evacuation, which will start on Wednesday. It is, however, a 'very professional team' that has been built up over the past few years and that also works internationally. The police are planning a four-week operation. People come from all over Germany. They don't wear bodycams but the entire operation is filmed. Sauer will not give the go-ahead until showers, lounges and toilets have been set up for the troops.
A 'difficult challenge' awaits everyone involved, he says. "The goal of the protest movement is to make the operation as long, complex and expensive as possible." In Lützerath, the troops are confronted with occupied buildings, barricades and many structures that have been built in recent months. "We don't know if traps have been set up," the regional newspaper said Rheinische Post tell the operations manager.
According to him, the police units are prepared for anything. The squats in particular – the inhabitants of Lützerath moved away because the village had to make way for lignite mining – are a major challenge. The squatters have installed 'very complex' cable structures that require the evacuation to be carried out 'with the utmost calm and caution'. It can be assumed that people will hang in ropes.
The nearby open-pit mine is also very dangerous. "The edge is not technically secured, it is ordinary earth. Then it goes 40 meters deep," continued the operations manager. "Those who stay there are playing with their lives."
Peaceful protest, for example in the form of 'tripod constructions' in which activists hang, is also a challenge for the police. Catapults, fireworks or stone throwers are more dangerous. "I can only send my people in there with helmets," said Sauer.
Brute force
The police also take into account scenarios such as the occupation of lignite excavators, power plants or similar infrastructure. "Evil" is an attempt to intimidate involved third-party companies, Sauer said. That has happened in recent days, he said. "Our colleagues are very willing to intervene proportionately and I am prepared to be extremely restrained. But that's hard for colleagues to accept when they're faced with swear words and insults. I have the utmost respect for colleagues, because they must remain calm."
The police try to solve 'everything' through communication before the emergency services are sent. "But I will not allow my colleagues to be the target of brute force," said Sauer. According to him, the use of resources such as water cannons or rescue dogs has been discussed for 'hours', but the police prefer a 'defensive deployment'. At the same time, it must also be able to act against aggressive protest.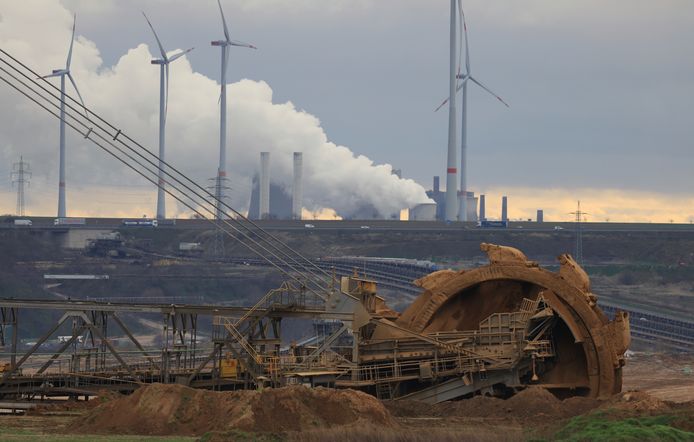 Other villages
Residents of the surrounding villages are very concerned about the impact of the operation. "There are changing moods," said Sauer. According to him, many residents of the municipality of Erkelenz are concerned that their villages will be occupied next time.
Chief of Police Dirk Weinspach of the Aachen police said earlier today that the operation is 'worried' and spoke of a 'difficult challenge with risks'. According to him, the protests against the demolition of the village have been peaceful in recent weeks. Yesterday, protesters turned against police. Activists attacked our communications people and threw bottles and stones. Police vehicles were also pelted," he told regional broadcaster WDR. Worrying, according to him, because these police officers are there to nip conflicts in the bud.
Demonstrators
According to him, the activists consist of a mix of mostly peaceful citizens and a small minority of people who are willing to use violence. "The latter group may have grown slightly in recent days," said the chief of police.
According to North Rhine-Westphalia State Minister of the Interior Herbert Reul, most of the protesters are "reasonable people who are really concerned." Only a small minority of climate activists are "radical" in opposing the demolition of the village for lignite mining, he said this morning in the ZDF-Morgenmagazin.
Yesterday afternoon, according to a spokesman for the radical climate action group, there were End Gelände more than a thousand protesters. Fridays for Future spoke of more than seven thousand demonstrators. The Aachen police assumed about 2,000 people.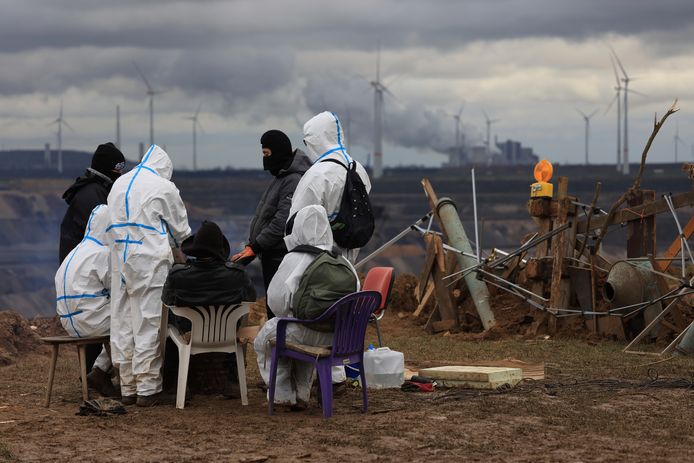 Neighborhood
The hamlet, which is owned by the energy company RWE, consists of only a few homes. The original inhabitants have sold their property and have long since moved elsewhere. Coal opponents settled here for about two years. They want to postpone an eviction as long as possible and resist the police. "We hope that we can hold Lützerath for six weeks," said spokesperson Dina Hamid of the Lützerath Lebt initiative yesterday.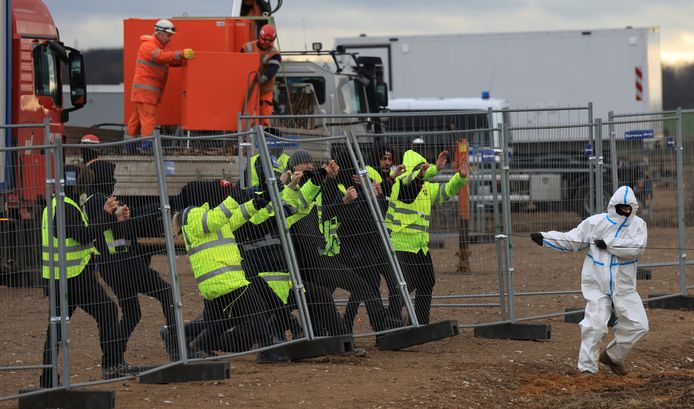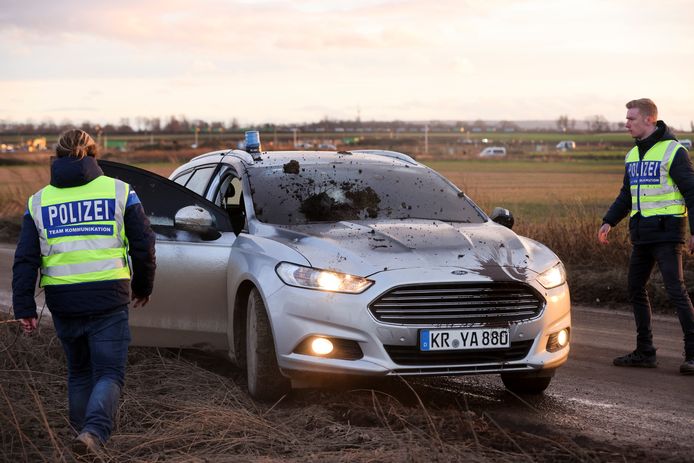 Free unlimited access to Showbytes? Which can!
Log in or create an account and don't miss a thing of the stars.

Yes, I want free unlimited access