German Agriculture Minister Jim Ozdemir on Friday accused Russian forces of stealing grain in Ukraine, describing it as "abhorrent".
"Russia is stealing and confiscating goods and grain in eastern Ukraine, and this is a disgusting way to wage war," he added on the sidelines of a G7 meeting aimed at helping Kyiv export its products.
The German Minister of Agriculture's statements came a day after similar statements made by his country's Foreign Minister, Annallina Birbock, during the opening of the G7 summit.
Shipments stuck in Odessa
The minister, whose country is chairing the summit this year, said that "25 million tons of grain are currently stuck, especially in the Ukrainian port of Odessa," and they are foodstuffs "for millions of people in the world."
She also added that "African and Middle Eastern countries urgently need it, and this food crisis" is also exacerbated by "climate impacts at the global level."
Wheat fields in Ukraine (Shutterstock)
In parallel, Ukrainian Foreign Minister Dmitro Kuleba threatened yesterday that everyone involved in the transportation and sales of grain "captured" by Russia in Ukraine will face legal consequences.
legal consequences
"I want to remind the participants in this deal: What was stolen never brought happiness to anyone. Whoever is involved in selling, transporting or buying stolen grain is an accomplice in crime," Kuleba said.
Also, commenting on media reports that a Russian ship carrying Ukrainian grain moored off the Syrian coast, on Wednesday, he added: "Your actions will have appropriate international legal consequences. We will do everything we can to make your life as difficult as possible."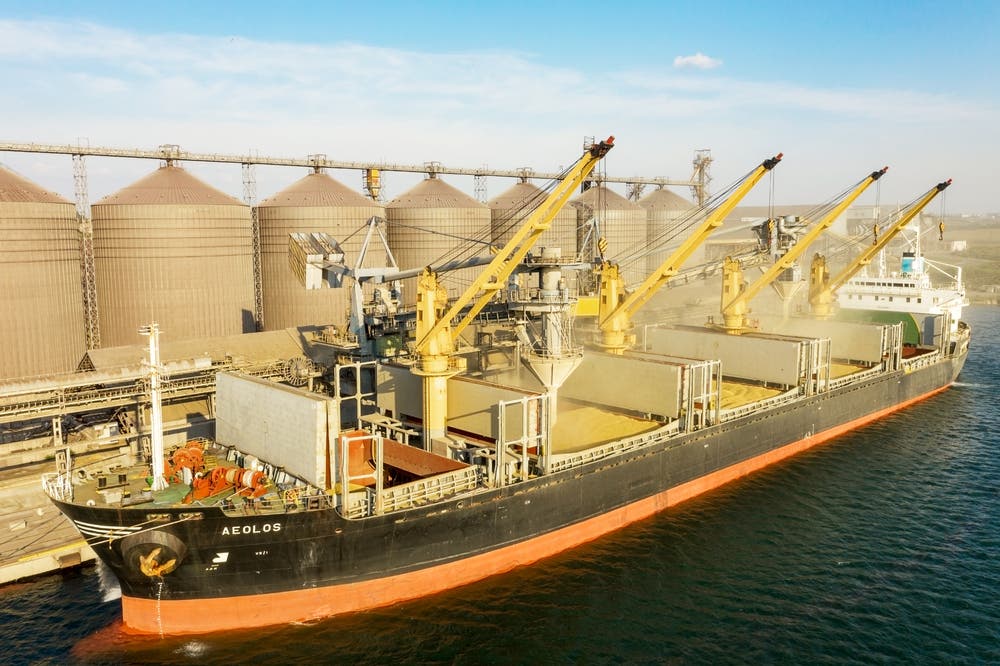 Wheat Ports in Ukraine (Shutterstock)
Kuleba claimed that thanks to the efforts of Ukrainian diplomats, Egypt and Lebanon had previously refused to buy a "looted" shipment of grain.
It is noteworthy that Ukraine, one of the largest exporters of grain and oilseeds in the world, used to export most of its grain production through its ports on the Black Sea, which Russia has imposed a blockade on since the start of the military operation on February 24.