Park rangers at a national park in eastern Australia have found a giant toad. The animal was more than 25 centimeters long and weighed 2.7 kilograms. The giant toad is an invasive species in Australia. For that reason, the amphibian, presumably a female, had to be euthanized.

Tessa Van den Bosch


She is poisonous and weighs as much as some newborn babies. The toad was found in a thicket in Conway National Park, in the Australian state of Queensland. "I couldn't believe how big and heavy she was," said park ranger Kylee Gray, who discovered the amphibian a week ago. The animal was dubbed 'Toadzilla' in the Australian media because of its enormous size, a reference to the English word for toad and the fictional dinosaur-like monster Godzilla.
It may be the largest specimen of the species ever seen. For example, the Guinness World Record only mentions a giant toad of 2.65 kilograms, which was found in 1991.
Devastating consequences
Giant toads were introduced to Queensland in 1935 to prevent the spread of the sugar cane beetle. But the introduction of the poisonous animal had devastating consequences for the local wildlife. That is why they are now being exterminated. "A cane toad (another name for a giant toad, ed.) That size will eat anything that fits in its mouth, including insects, reptiles and small mammals," said Gray. "The Queensland Museum is interested in taking her, since she might be the greatest ever."
Gray said she wasn't sure how old the Toadzilla is, but suspects very old. "Cane toads can live up to 15 years in the wild, so this one has been around for a long time. We are glad we removed her from the national park."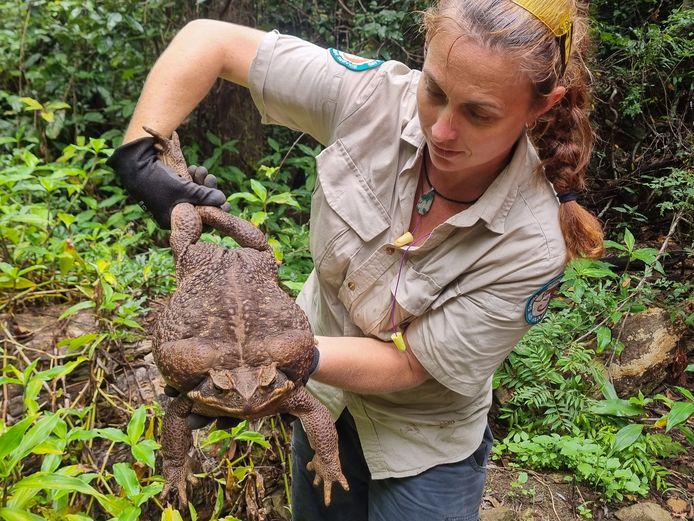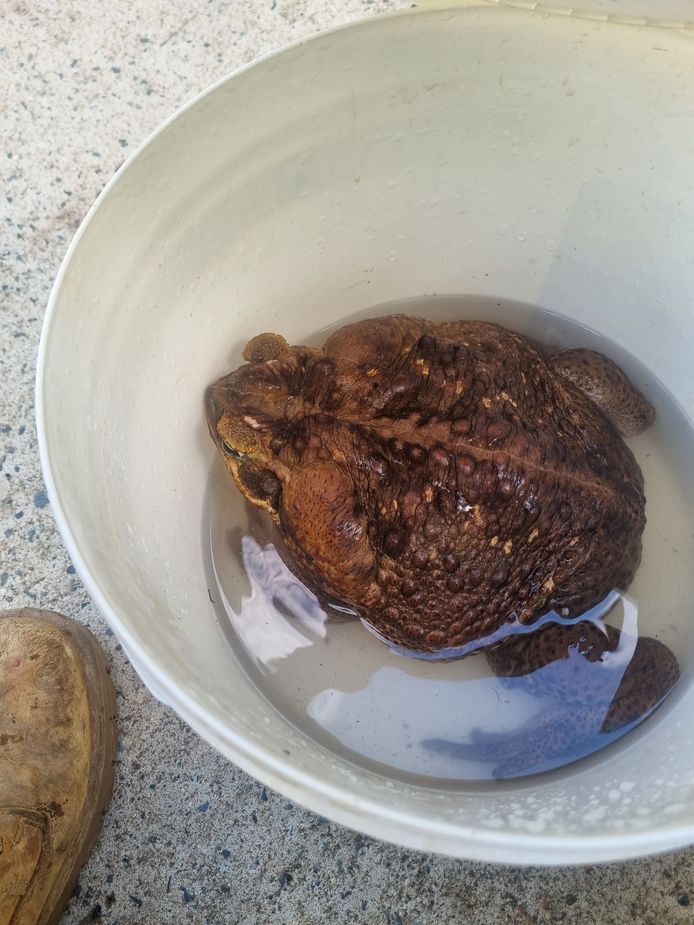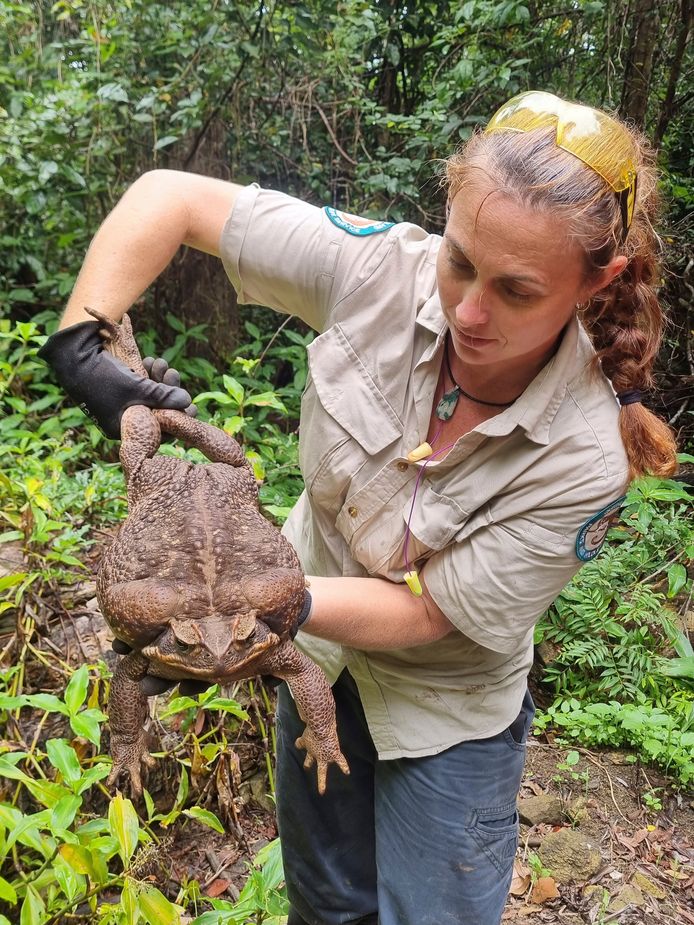 Watch our news videos in the playlist below:
Free unlimited access to Showbytes? Which can!
Log in or create an account and don't miss a thing of the stars.

Yes, I want free unlimited access