Gladys Zender She is remembered for being the Peruvian representative to win the miss Universe, the most important beauty pageant in the world. The model from Loreto became a national celebrity at a very young age with a busy schedule, but that did not stop her from finding love with her husband, the politician. Antonio Meier.
Gladys Zender and Antonio Meier married in 1965 and as a result of their marriage they had four children. The youngest of them, Christian Meier, is the most famous of his children, dedicating himself to the artistic world as a musician and actor. He knows how the romance between Gladys Zender and the former mayor of the San Isidro district began.
YOU CAN SEE: Krayg Peña: what does the former reality show boy from 'Combate' and 'Esto es Guerra' do now after leaving Peru?
How did the love story between Miss Universe Gladys Zender and Antonio Meier begin?
The love story of Gladys Zender and Antonio Meier It dates back to the 1960s. In an interview conducted for the magazine Nuestros y Ellas, he told how he met Christian Meier's father.
Gladys Zender assured that she liked that Antonio Meier loved her above her title of miss universe. Photo: composition LR/La República/diffusion
"One night at a wedding I arrived and, around 11:00 pm, I told a friend that I was going home and she told me not to go. I wanted to leave because my house was one block away, across the street. Then she told me: 'No, no, you can't leave, come, I'll introduce you to a friend.'"Zender said.
Finally, on their last outing as friends, he proposed to her. Faced with this proposal, the former beauty queen happily accepted. In the same interview, Antonio Meier confessed that he was completely captivated by the charm of Gladys Zender.
YOU CAN SEE: What happened to Madeleine Hartog Bell, the first Peruvian Miss World?
How long have Gladys Zender and Antonio Meier, father of Christian Meier, been together?
Gladys Zender and Antonio Meier are one of the most established couples, since since 1965, the year in which they made their union official with their marriage, they have been together for 58 years. They are parents of Sybilla, Karina, Antonio and Christian Meier.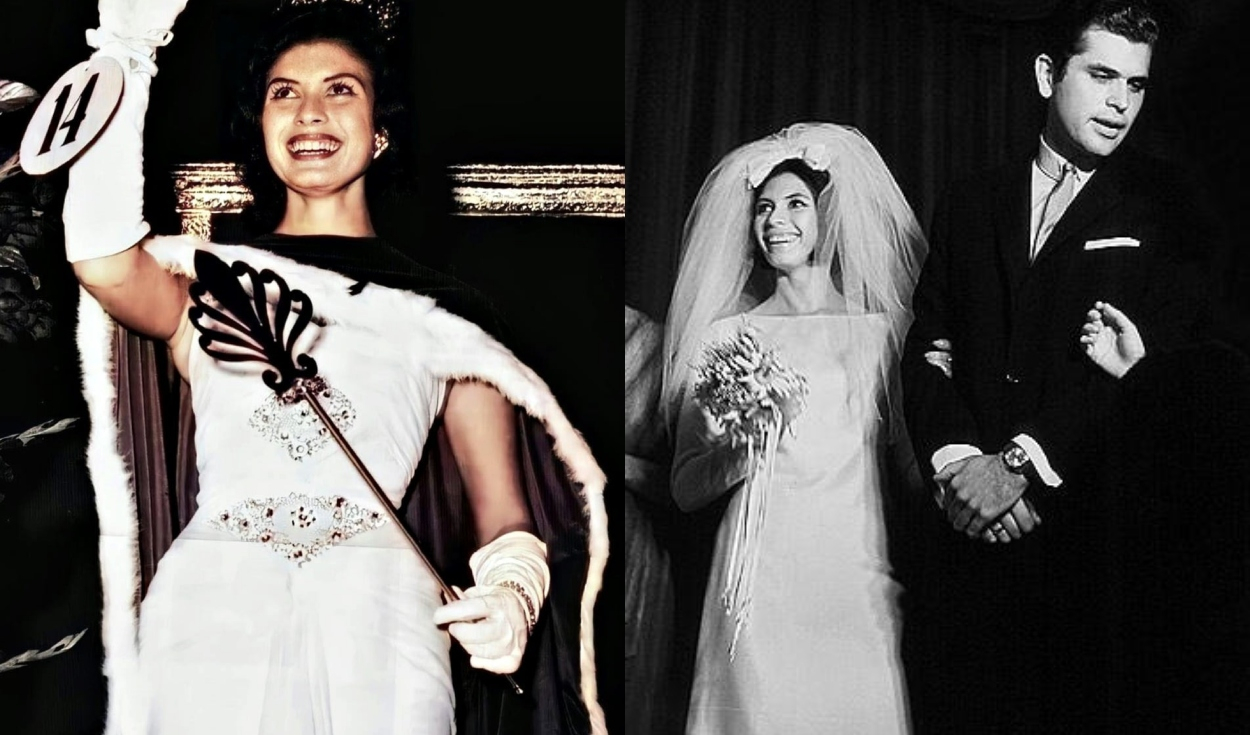 Gladys Zender and Antonio Meier got married 8 years after the model received the maximum beauty crown at Miss Universe 1957. Photo: LR composition/ Pageantry Plus/Blog: weddings of queens
It should be noted that Gladys Zender married at the age of 25, while Antonio Meier became engaged to her at the age of 26, so the couple only has a one-year age difference.
What happened to the life of Gladys Zender, the only Peruvian to win Miss Universe?
Gladys Zender is about to celebrate her 84th birthday and currently lives a life away from local entertainment. She is still married to Antonio Meier with whom she has already celebrated her golden wedding.since they have been married for more than 50 years.
YOU CAN SEE: Corazón Serrano expresses solidarity with Susana Alvarado and confirms her temporary retirement: "May she get better soon"
Gladys Zender is present in the memory of her children, who remember her at all times. Her youngest and most famous of them, Christian Meier, often posts photographs of her and her brothers on her social networks.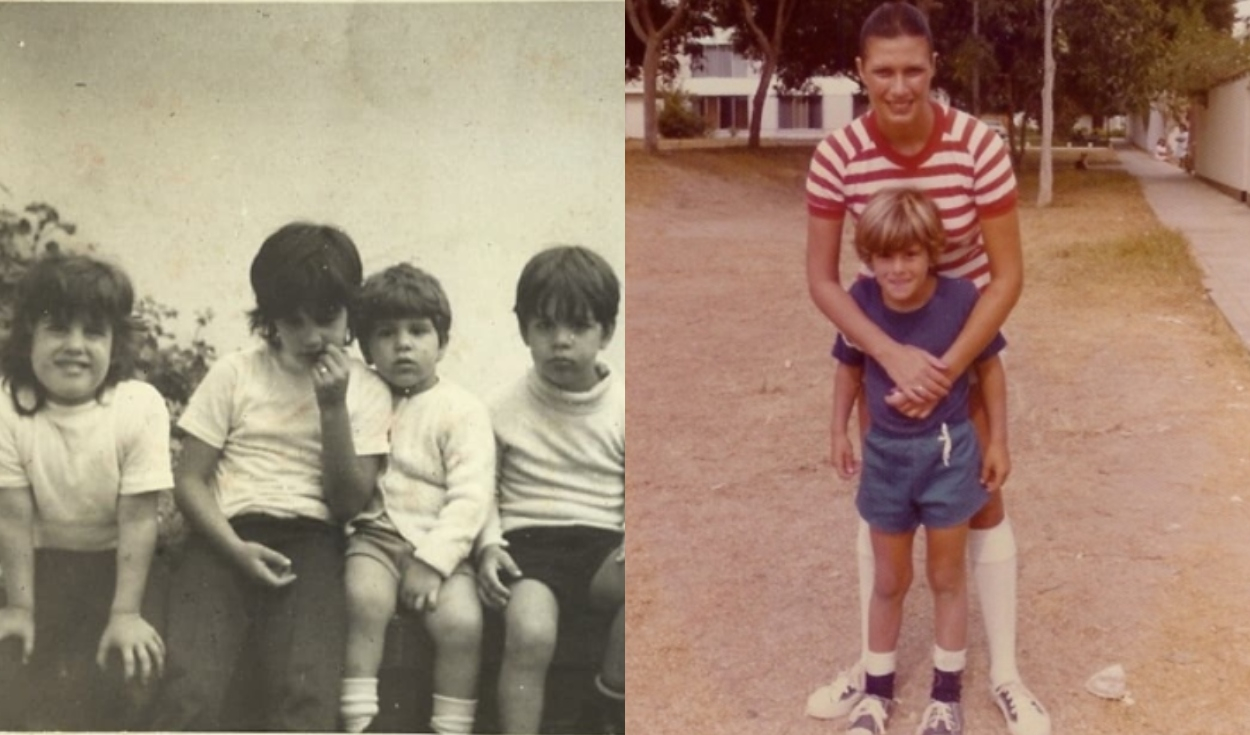 Christian Meier, 53, is Gladys Zender's youngest son. Photo: LR composition/Instagram capture
How old is Gladys Zender?
The former beauty queen and the only Peruvian to win Miss Universe was born in Contamana, Loreto, on October 19, 1939, making her currently 83 years old.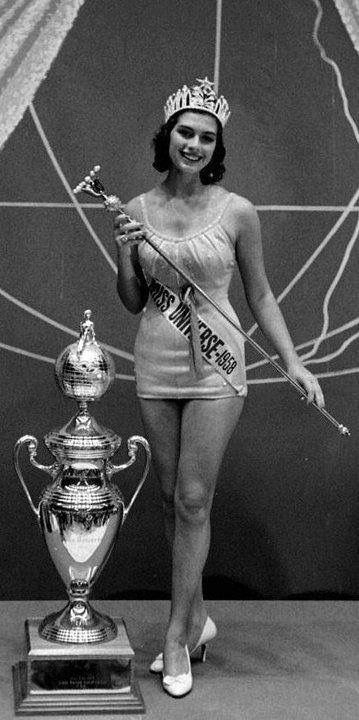 Gladys Zender won the Miss Universe crown at just 17 years old. Photo: Pinterest
In what year did Gladys Zender win Miss Universe?
At just 17 years old, Gladys Zender filled Peruvians with pride after being crowned the first Latin American, Hispanic American, South American and from a Spanish-speaking country to win Miss Universe, 1957. This event was held at the Long Beach Municipal Auditorium, in Long Beach, California, United States.
YOU CAN SEE: She is the daughter of Tongo, she was first in the UNI and now stands out in Germany: she meets Gladys Gutiérrez
How was Gladys Zender's participation in Miss Universe 1957?
The opportunity that Gladys Zender had to compete in the Miss Universe was very celebrated in Peru, as it is one of the most important beauty pageants in the world. After having passed various tests, the young woman, only 17 years old, kept her crown.
Which participants did Gladys Zender defeat in Miss Universe 1957?
In Miss Universe 1957, Gladys Zender left behind strong competitors such as Terezinha Goncalves Morango of Brazil and Sonia Hamilton of Great Britain. Although her victory generated controversy, because she was a teenager, the Peruvian preserved her title.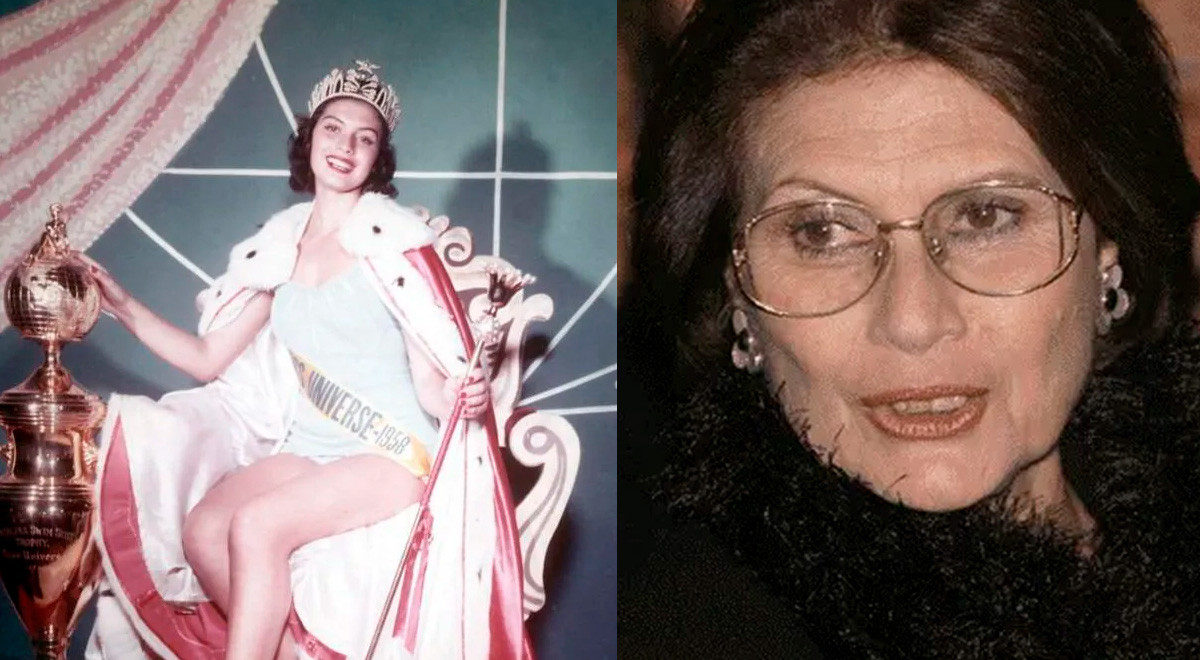 Gladys Zender today.