Araku .. Aha .. As soon as you hear the name .. Araku Valley is a paradise for nature lovers. Believe it or not, the beauty of the Araku Valley is captivating like a peacock in the winter .. !! The Andhra Pradesh government has planned to give a special feel to the tourists going to such a beautiful location.
The railway department will give a whole new experience to the tourists going to Araku Valley. Vista Dome has set up a special train with coaches from Visakhapatnam to Araku Valley for tourists going to Araku. Vice President of India Venkaiah Naidu today inaugurated the Visakhapatnam-Kirandul special train on platform number one at Visakhapatnam railway station. The event was attended by state tourism minister Muthamsetti Srinivasa Rao. The Vice President and the Minister greeted the passengers in this special train compartment.

Speaking on the occasion, Minister Avanti Srinivas said that tourists traveling to Araku region, also known as Andhra Ooty, will get a whole new experience with this train. He said the train would be very useful in attracting more tourists. Tourists are urged to use these facilities to make the trip a success.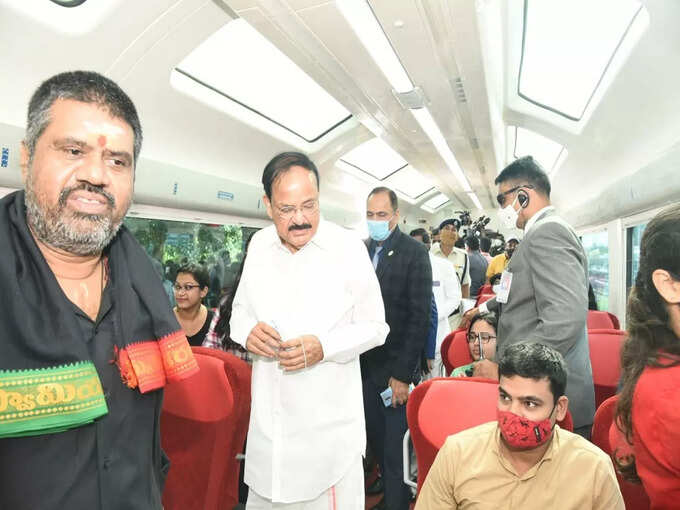 .