On the problems of diaspora Indians of Punjab CM Bhagwant Mann Sarkar It is known that the attention has been focused. The Chief Minister, who has already given the green signal to the fast track courts to solve the cases of NRIs, will also take a key decision on the filling of special posts in the NRI police stations.
Recently, Bhagwant Man has brought a big relief to NRIs. With a single click, NRIs can apply to the Revenue Department. " eservices.
punjab.gov.in' was formally launched on Monday.
Chief Minister Bhagwant Mann spoke on the occasion."E-Governance" (E Governance)In some cases a person residing outside India (NRI or OCI) has to sell, buy, rent or take possession of property in Punjab. However, the concerned person cannot visit India and also personally attend the office of the Sub-Registrar to register the documents, the CM said.
Such NRI (NRI)Bhagwantman said that the entire process has now been digitized to give relief to the Chief Minister.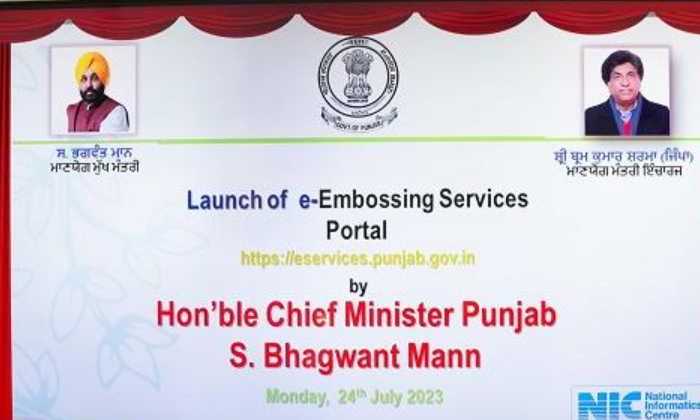 These documents District, Divisional Commissioner or Financial Commissioner The CM disclosed that the application can be submitted based on the conditions specified by the authorities. Bhagwant Man stated that the application can be tracked after submission.Slot Booking The CM said that through the feature, applicants will be able to choose their preferred date and time. Applicants can also deposit the required fee online.
Diaspora Indians from Punjab expressed their joy on this facility brought by the government.