Mumbai: In Maharashtra, the ruling coalition government is in danger as Shiv Sena ministers and MLAs camp in Surat. In this case, the details of how much support there is for any team out there.
Unexpectedly, all the five BJP candidates won the Maharashtra Assembly elections yesterday. Eleven Shiv Sena MLAs are said to have switched parties and voted for the BJP in the election.
In this context, the Shiv Sena minister and 13 MLAs who switched parties and voted for the BJP in the MLC elections in Maharashtra have gone to Surat. Thus the ruling Congress coalition government there is in danger.
The question arises as to what will happen next in this situation. It is also said that the BJP will rule. Details of how much support any team has in the legislature have been released.
Maharashtra is ruled by a coalition of the Nationalist Congress Party, the Shiv Sena and the Congress. Out of a total of 288 MLAs in the Maharashtra Assembly, the BJP has 106 MLAs, the Shiv Sena 55, the Nationalist Congress Party 51 and the Congress 44 MLAs. The other parties, the Independents, have a total of 29 members.
With the total strength of the Maharashtra Legislative Assembly at 288, the number has dropped to 287 with the death of an MLA. The majority in the legislature now stands at 144 if a no-confidence vote takes place.
The Maha Vikas Agadi government of the Shiv Sena, the Nationalist Congress Party and the Congress currently has the support of 152 members of the legislature. Of the 55 Shiv Sena MLAs, 21 are said to be staying at the Surat Hotel.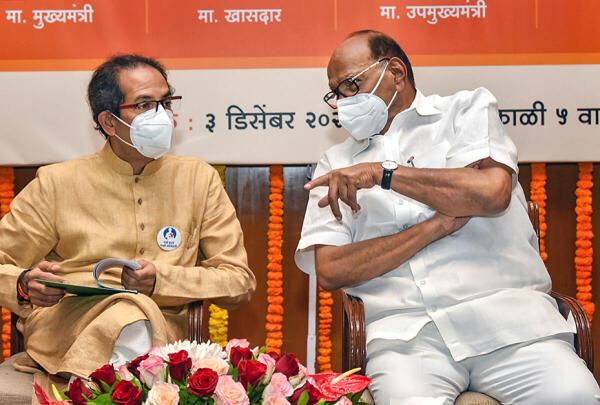 If these MLAs, led by Minister Eknath Shinde, resign, the number of Shiv Sena members will fall to 34. This would reduce the strength of the Maha Vikas Agadi Alliance to 131 in the Assembly. With the resignation of 22 MLAs, the new majority in the House will be 133.
The BJP, meanwhile, claims to have the support of 135 MLAs more than the majority. But all these 21 Shiv Sena MLAs will have to resign under the Party Taboo Act and be re-elected in the by-elections.
.