Chennai : At the age of 14, Bharath Subramanian, a boy from Chennai, won the title of Grandmaster and became the 73rd Grandmaster of India.
Bharath Subramaniam finished 7th in the Vergani Cup Chess Tournament in Catalica, Italy with 6.5 points. However, he received the title of Grandmaster after earning the required 2500 Elo rating points for the Grandmaster.
Bharath, who scored 6.5 points in 9 rounds of the Vergani Cup Chess Tournament, finished 7th. But, Grand Master Degree The degree was awarded after receiving 3GM rules for obtaining.
Indian chess player MR Lalith Babu won the chess tournament by 7 points.
Although Bharath finished 11th at the Aeroblot Open in Moscow in February 2020, he qualified for the first GM. Bharath finished 4th in the Junior Round Chess Tournament in Bulgaria in October last year and qualified for the 2nd GM.
Bharath Subramaniam is currently ranked 7th in the competition but has already qualified for the 3rd GM title of Grand Master. The 14-year-old Bharath also holds the title of International Master in his 11 years and 8 months. In November last year, Sankalp Gupta was elected as the 71st Grand Master of the country and Mitraba Kuha as the 72nd Grand Master.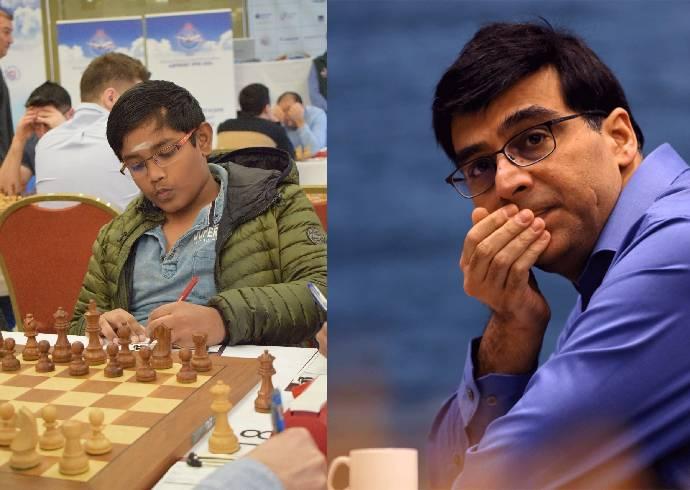 Tamil Nadu player Viswanathan Anand, who has won the world title 4 times, has congratulated Bharath Subramaniam. He tweeted, "Congratulations to Bharath Subramaniam who has become the Grand Master of India. Congratulations to the intelligent boy Bharath, who has a great intuition. "
The All India Chess Federation posted on its website, "14-year-old Bharath Subramaniam has become the 73rd Grand Master of the country, surpassing 2,500 rating points and the final GM rules at the Vergani Open in Italy. The All India Chess Federation congratulates him. "
.