India's new national education policy is believed to be one of the key factors in the great sacrifice for nation building. Prime Minister Modi Said.
Kasturi Rangan in 2019 on behalf of the Central Government Academic Committee The new education policy was formulated in 2020 based on the submitted education policy. It was approved by the Union Cabinet on July 29 last year. Despite protests from many states, the federal government is gradually implementing it across the country.
One year after the introduction of the new education policy today (July 29), its implementation and features Prime Minister Modi Addressed the people of the country.
Then he started various projects and said:
"I believe that India's new national education policy is one of the key factors in the great sacrifice for nation building. The generation that reaps the benefits of the national education policy will lead our nation.
Vidya Pravesh
The Artificial Intelligence Program, which is currently being introduced, will enable our youth to look to the future and pave the way for an AI-based economy. A 3-month curriculum that includes games for 1st graders Vidya Pravesh Will be converted into a global project. This will provide uninterrupted education to children in rural areas.
Academy of Credit
To digitally store the marks obtained by students in various higher education Academy of Credit Has created a bank called. The marks that students receive at different levels will be added at the end of their academic year.
Steps have been taken to bring higher education up to international standards. It has been believed for decades that one must go abroad if one wants to study well. But now students for better courses will come to India from abroad. The best educational institutions are coming to India. This is going to happen soon.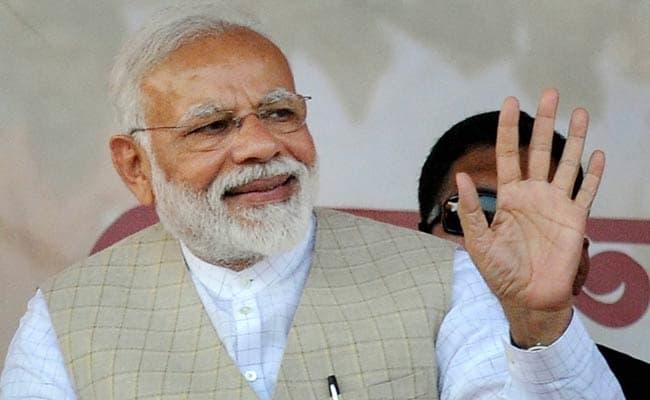 Specialized tool for translating engineering courses
Regional languages ​​are introduced in engineering courses. Eight states in Hindi, Tamil, Telugu, Marathi and Bengali are scheduled to start courses in 14 engineering colleges. A special tool has been developed to translate engineering courses in 11 Indian languages.
Sign language
For the first time, Indian Sign Language is eligible for language study. Students can learn sign language as a language subject. This will benefit our disabled brothers. "
Thus Prime Minister Modi Said.
.