Grupo 5 lives one of the most successful moments of its artistic career. The so-called 'Gold Group of Peru' celebrated its 50th anniversary last January and decided to celebrate it in a big way: with three sold-out concerts at the San Marcos Stadium and with more than 50,000 spectators per date. The original orchestra from Monsefú managed to raise a figure greater than 15 million soles at all three shows, delighting his fans by regaling them with modern and old-fashioned songs from his extensive repertoire.
YOU CAN SEE: Group 5 pronounces itself after filling the San Marcos Stadium three times: "We hugged and cried a lot"
What does the house of the orchestra look like in Monsefú?
In Monsefú, Chiclayo, is the home of the Team 5, so the youngest of the Yaipén wanted his followers to know this traditional property, which combines many of the characteristics that the house of a musician —or an orchestra— should have. In addition to having a large kitchen and dining room, it also has an exclusive recording studio for creating new songs that will delight his followers.
Christian Yaipén told in a report by América Televisión that the property originally belongs to his mother, Maria Elena Quesquén, so he made an effort to convince her to be able to rebuild the house and make it possible to build a recording studio in order to use it and, at the same time, time, spend time with family. "Now we have the studio, but my mother also earned her huge kitchen," joked the youngest of the Yaipén.
Christian Yaipén showed the house of Group 5 in Monsefú, Chiclayo. Photo: Capture America Tv.
YOU CAN SEE: Christian Yaipén ordered the concert to be "cancelled" after Raúl Romero "baptized" him with "Magdalena"
The professional recording studio of Grupo 5
In this room you can find a flat screen with the well-known Grupo 5 logo, a professional sound console —as well as the recording booth— to record the voices and instrumentals. Likewise, there are different musical instruments, such as organ, guitar, percussion, congas, bass, among others.
Without a doubt, in Lima, Monsefu or anywhere in the world, the Grupo de Oro del Perú will take advantage of every opportunity it has to pursue its greatest passion: music.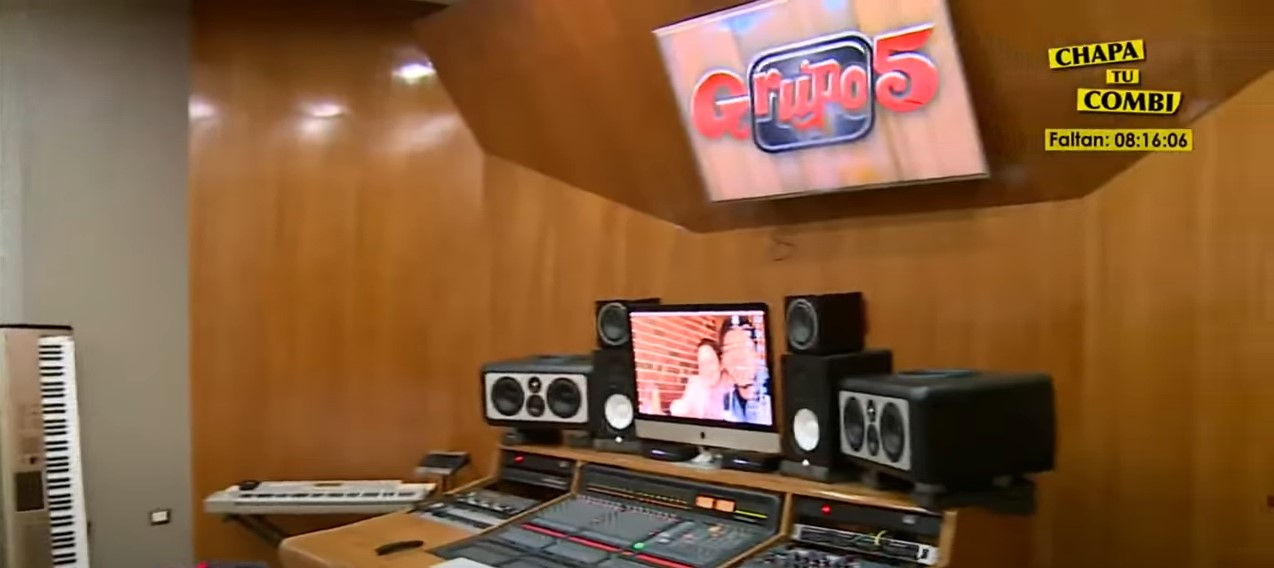 Christian Yaipén shows details of the Grupo 5 recording studio. Photo: Capture América TV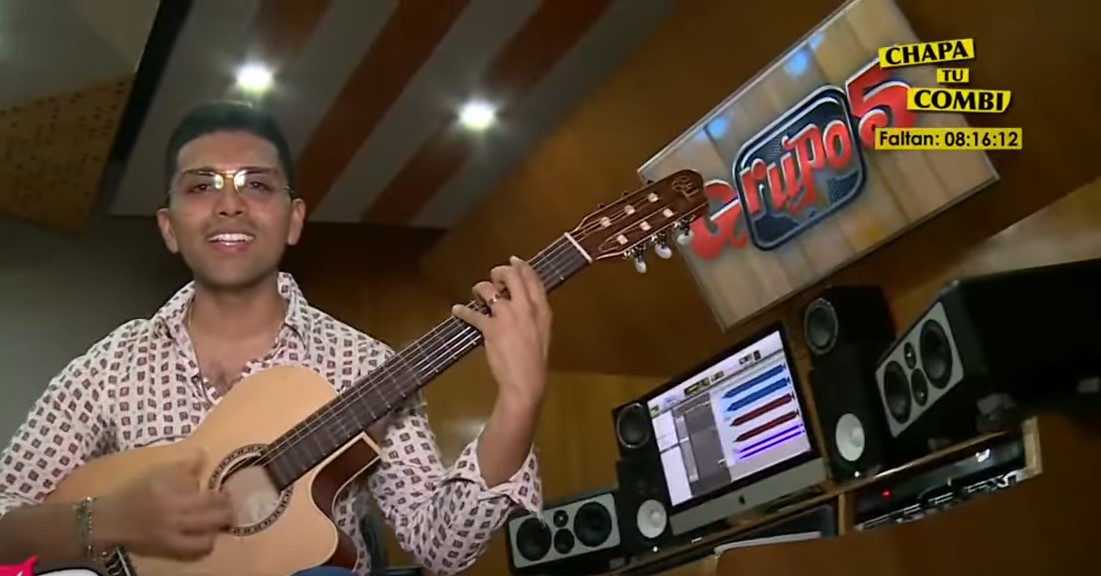 Christian Yaipén shows details of the Grupo 5 recording studio. Photo: Capture América TV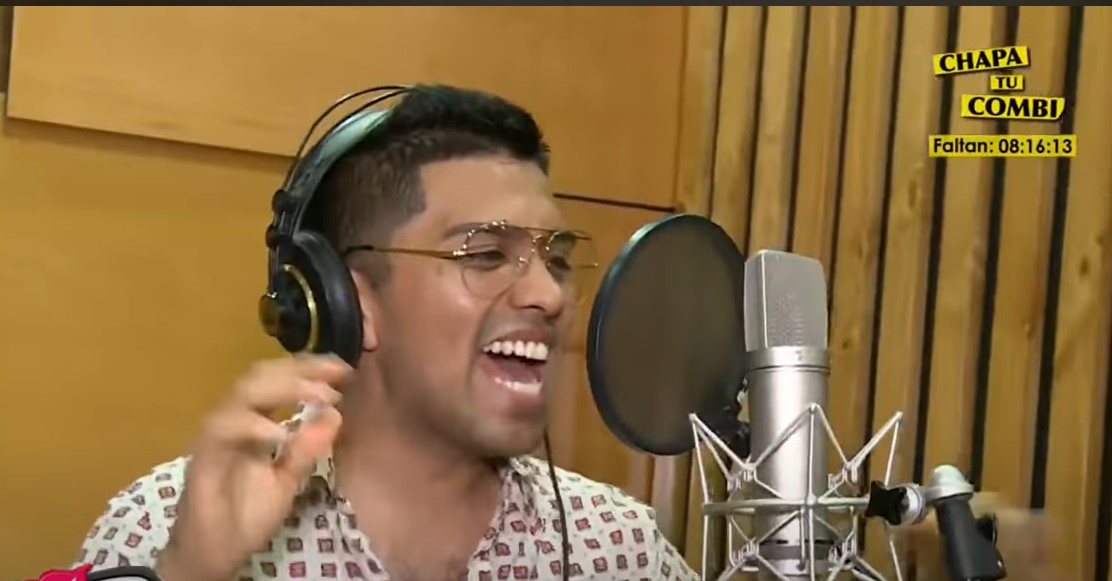 Christian Yaipén shows details of the Grupo 5 recording studio. Photo: Capture América TV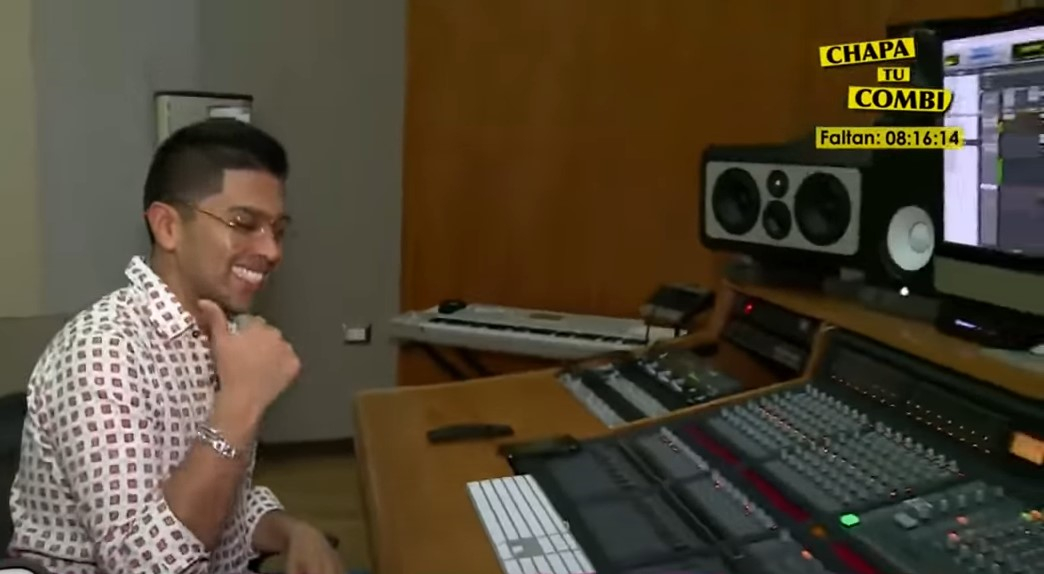 Christian Yaipén shows details of the Grupo 5 recording studio. Photo: Capture América TV
YOU CAN SEE: Magaly responds to Christian Yaipén for mentioning her in the Group 5 show: "I thank you"
Christian Yaipén shows the niche of his father, Elmer Yaipén
The vocalist of Team 5 showed the niche of the founder of the orchestra. The remains of Elmer Yaipén are found in a cemetery in Monsefú, in Chiclayo. In the place, Christian revealed that he went to the United States to study Music because of his father's wish for his eldest son, Elmer Jr. "It was the way of thanking my brothers and my family, and they supported me by letting me study at Berklee," he concluded.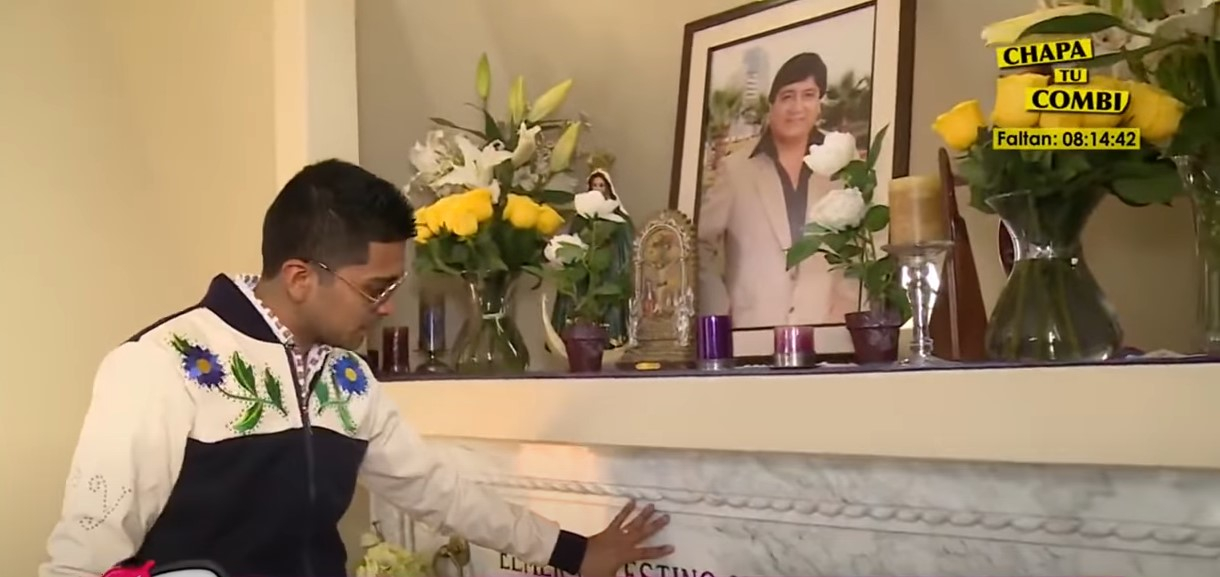 Christian Yaipén at the place where the body of his father, Elmer Yaipén, lies in Monsefú. Photo: Capture America Tv.
YOU CAN SEE: Group 5: which rental company made the spectacular stage for the 3 concerts for its 50th anniversary?
How much money did Grupo 5 raise with their concerts in San Marcos?
The celebration for the 50th anniversary of the founding of the group from Monsefú hosted hundreds of thousands of Peruvian fans who love Peruvian cumbia.
In accordance with the Peruvian Association of Authors and Composers (APDAYC),the orchestra led by Christian Yaipén collected approximately 20 million soles thanks to the three consecutive shows offered at the San Marcos Stadium.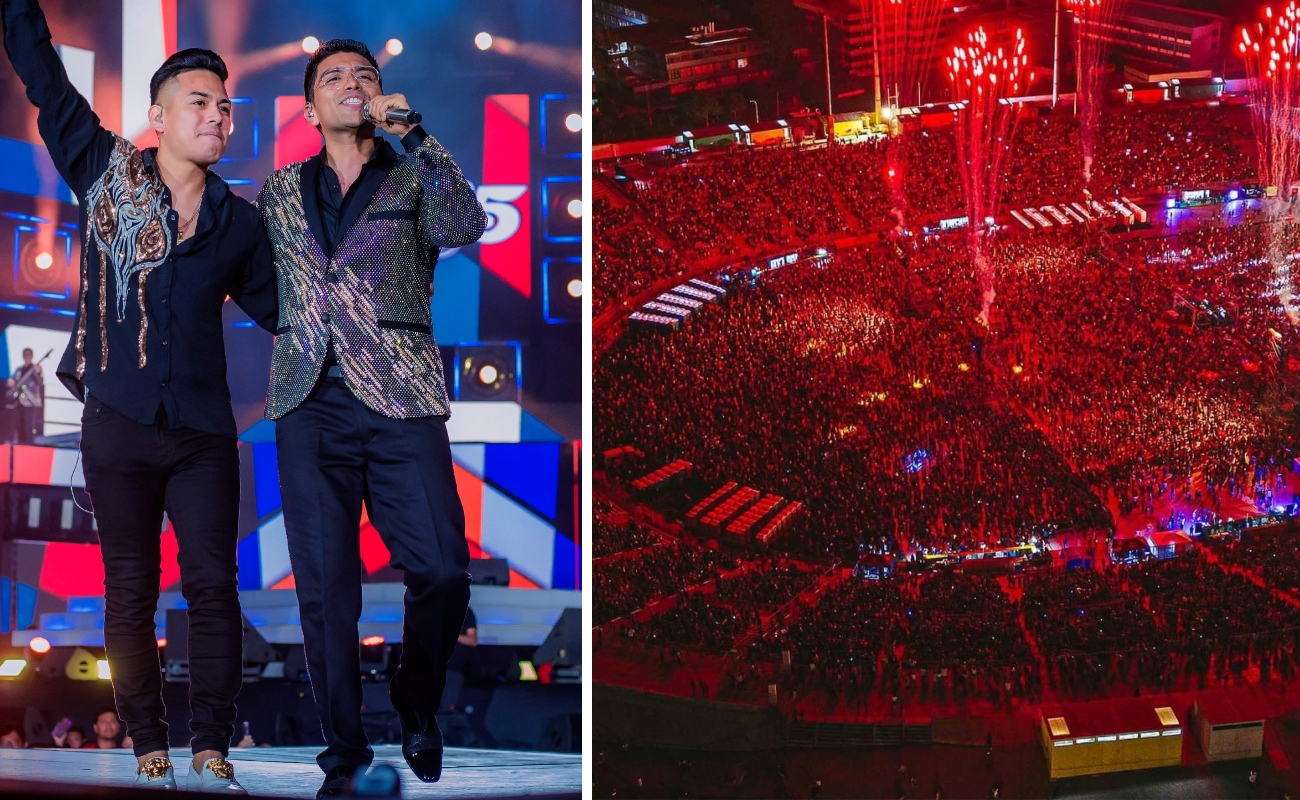 Grupo 5 and the money it raised for tickets at the three concerts | Photo: Composition GLR/Facebook/Twitter
YOU CAN SEE: Group 5 miniseries: who produced it and which actors played the Yaipén family?
How did Grupo 5 react when it found out about the sold outs in San Marcos?
Grupo 5 offered three memorable concerts at the San Marcos Stadium in commemoration of its 50 years as an orchestra. After the presentations, Christian Domínguez made an emotional publication in which he thanked the public for his warm welcome and told how the reaction of his colleagues was when they found out that they sold out all the tickets for their first show in the aforementioned enclosure.
"I still have a clear idea of ​​the day the first stadium date was sold and we held an emergency meeting at Elmer's house. We hugged and cried a lot. we couldn't believe it", read in the first paragraph of his message.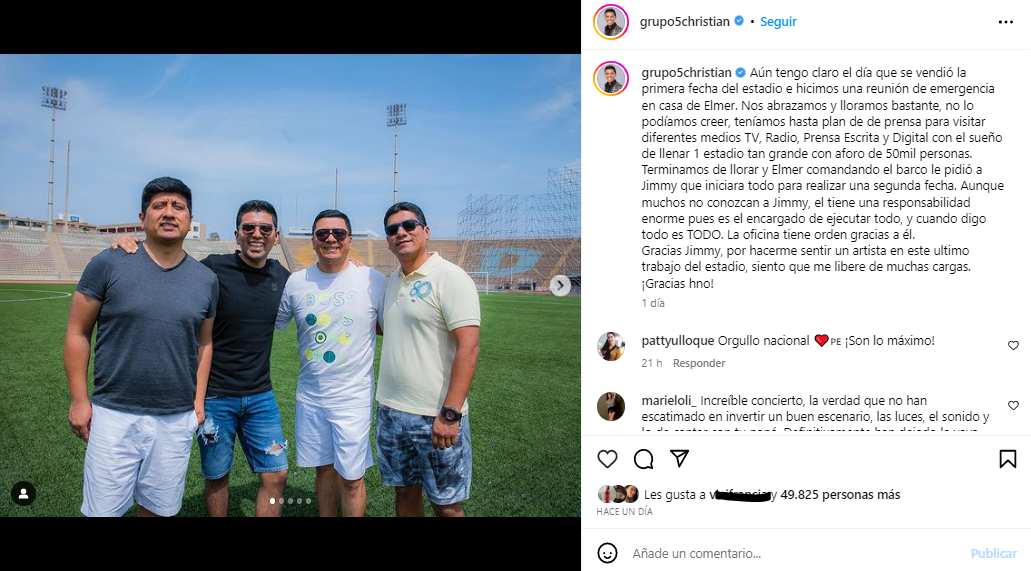 Christian Yaipén grateful for the reception of the public with concerts in San Marcos. Photo: Christian Yaipén/Instagram
YOU CAN SEE: How many children did Elmer Yaipén Uypan have and who are his unknown heirs?
Magaly highlighted the success of Grupo 5 after shows in San Marcos
Magaly Medinaapplauded the three presentations that Group 5 had at the San Marcos stadium. Along these lines, the show host ruled out having anything against the group's leader, Christian Yaipén, after criticizing him for not having greeted his follower.
"It was massive, a spectacular crowd and that is celebrated (…) Because nobody forces the public to buy a ticket. It is something that people decide to do. A success that (other groups) already wanted because that success has been made by other international groups, but not like this one, local, and that must be applauded ", held the popular "Magpie".
In which US university did Christian Yaipén study?
Christian Yaipen He studied at Berklee College Music, one of the largest and most prestigious music universities in the world. The leader of Grupo 5 entered the career of Sound Engineering and Music Writing after an arduous selection process.
"I lived alone for five years, studying (…). It wasn't easy at all. I had to suffer, there were times when I had nothing to eat. It's not that because he was from Group 5 he called to say: 'Send me money.' I was also aware of the sacrifice that everyone was making. My mom sold her truck to pay for my studies ", Yaipén held in an interview for "En boca de todos".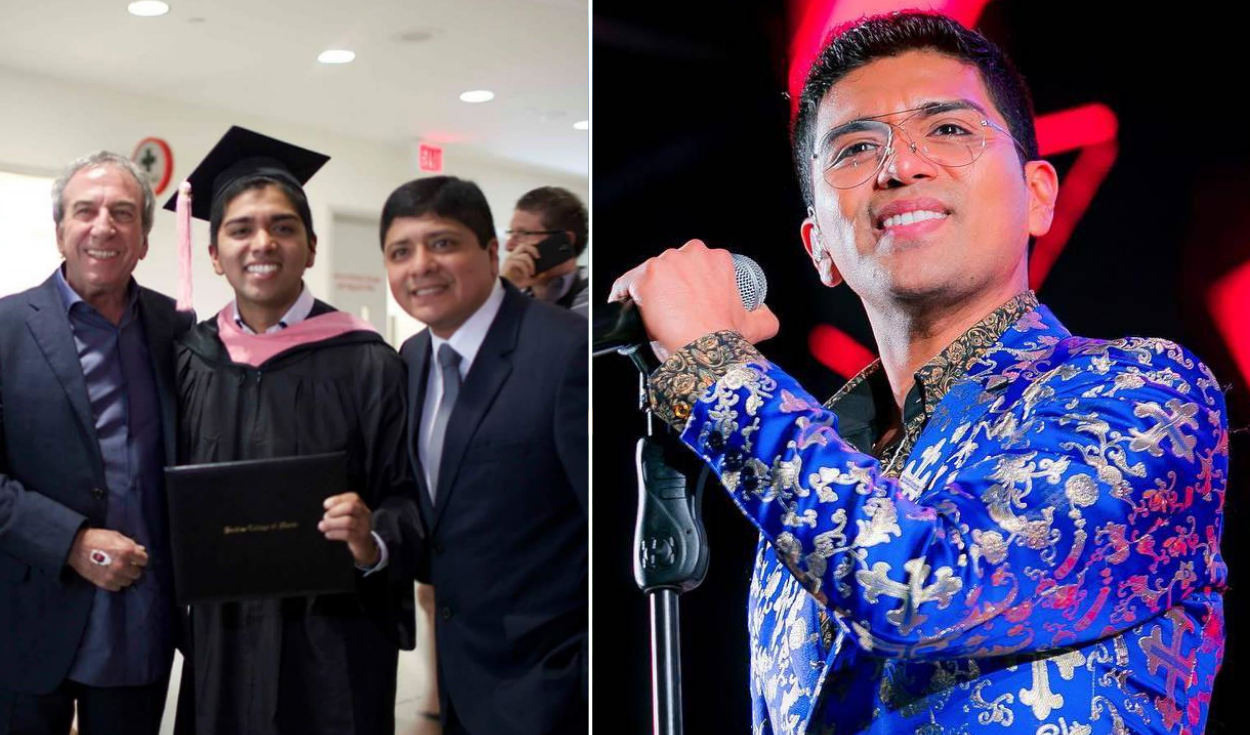 Christian Yaipén is the youngest of the founding brothers of Grupo 5 and was linked to music from a very young age. Photo: composition LR/Andina/Christian Yaipén/Facebook
What company set up the stage for the Grupo 5 concerts?
Group 5 threw the 'house out the window' with its large stage that caught the attention of attendees and the general public. All this was done thanks to Live System Peru, a rental company that, although it has only been in the market for a few years, has great international recognition.
"We wanted to sell a different experience, committing ourselves to each event that we could have as if it were our own event, so there is passion, the desire to work as a team," highlighted Jesús Aguilar and Pablo García, directors of the company.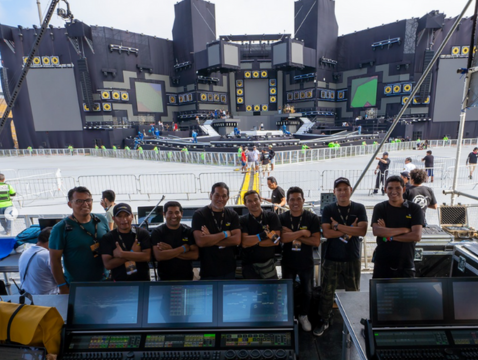 Live System Peru was the company behind the success of the concerts for the 50th anniversary of Grupo 5. Photo: Instagram/Live System Peru