Jeddah: The Makkah Traffic Police Department has stated that vehicles without a special permit for Hajj will not be allowed to enter Makkah from now on. The action is part of paving the way for the smooth completion of the Hajj pilgrimage for lakhs of pilgrims coming from different parts of the world. Vehicles without permits will be stopped by police officers at the Makkah border check point. As a part of this, the inspection has been tightened. Brigadier Sami Al Shuwairikh, spokesperson of the Public Security Department, said that the ban will come into effect on the fifth Sunday of Dhul Hajj at 12 noon.

Army is also present to provide security for Hajj
Armed forces units are all geared up to participate in the mission of providing security to the pilgrims. Their preparations were assessed by Prince Abdulaziz bin Saud bin Naif, Minister of Interior and Chairman of the Supreme Hajj Committee. Director of Public Security and Head of Hajj Security Lt. Gen. Mohammed bin Abdullah Al Basami said that security personnel have completed all preparations to provide complete security for the pilgrims. He also informed that the army has already taken over the security of holy places, ports and roads including Makkah and Madinah. The army is using helicopters and other modern facilities for this purpose. Field hospitals and emergency centers are ready. Military units under the Ministry of Defense will also be on security duty this year. They will also conduct field clearance operations. The Ministry of Defense has also prepared a mechanism to remove any dangerous objects found in sacred places. The Navy also has specialized technical teams to inspect parcels and identify explosives-like materials.
Be careful not to get sunburned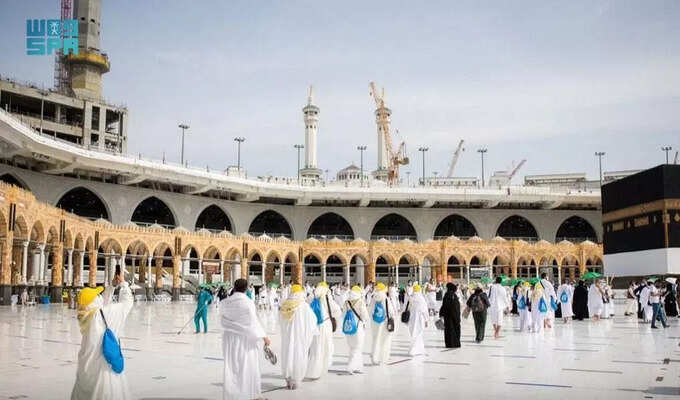 The Ministry of Health has warned that the Hajj pilgrims should be careful not to get directly exposed to the sun in the presence of intense heat, as sunburn will adversely affect the performance of the Hajj. The ministry has given this warning through its Twitter account. Direct exposure to body heat due to intense sun can lead to sunburn, the ministry said. Staying in the sun for a long time should be avoided. Make sure to stay in the shade as much as possible and drink plenty of drinks like water and fresh juices. The Ministry of Health has informed that if you feel nausea, vomiting, unable to stand etc., you should immediately go to the nearest health center and seek treatment.
Indian pilgrims in Asia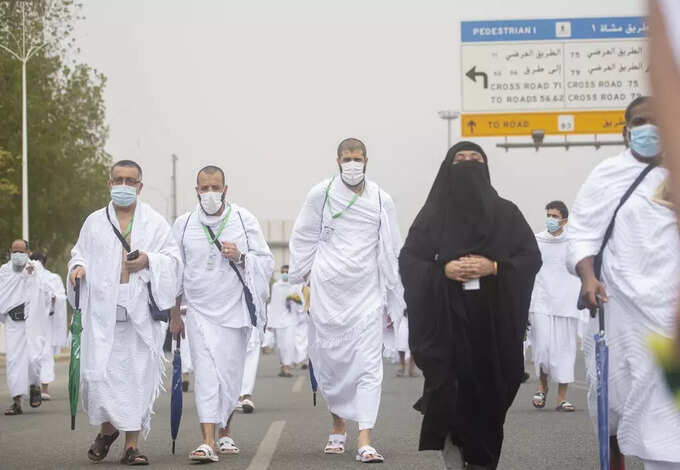 Meanwhile, all the pilgrims from India reached Azizia in Makkah. All the Indian pilgrims stay here. Pilgrims are preparing to move to Mina on Wednesday. More than 70 thousand pilgrims have come from India for Hajj this year. Out of this 56637 pilgrims came through Central Hajj Committee. All of them stay in Aziziya. 5758 pilgrims from Kerala are camping here. Around 750 personnel including 370 assistants and 387 medical and paramedical staff will be at the service of Indian pilgrims. Pilgrims can move to Haram only after performing Hajj. The pilgrims will remain in Aziziyah until they move on to Mina tomorrow.
Mashair metro service has resumed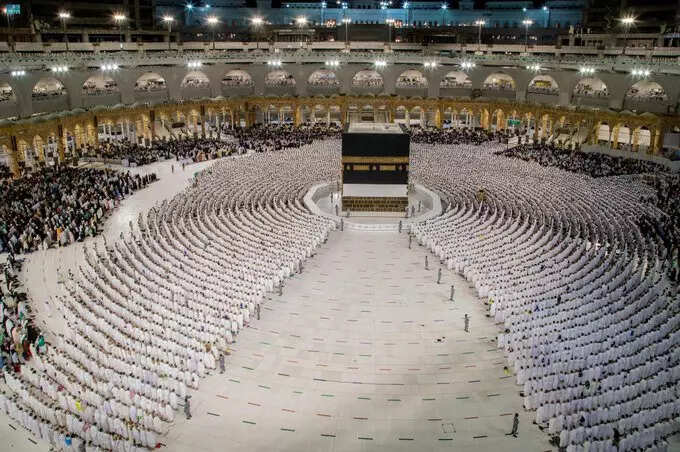 The Department of Public Transport has announced that the Mashair metro service, which was completely suspended for two years due to the Covid crisis, is ready for service. Three and a half lakh pilgrims have been prepared to travel between Arafa, Mina and Muzdalifah through this route. There will be 17 trains connecting nine stations. This train project was started by a Chinese company in 2008. 2010 inauguration is over. It can carry 72000 passengers per hour. Saudi Railways has announced that the metro is now resuming service after completing all the repair work after being suspended for two years. Officials informed that the test run was a success. Pilgrims from India can also avail Metro service.
.