Vinayaka Chathurthi or Ganesha Chaturthi is a festival celebrated across the country as the birthday of Lord Ganesha. Ganesha is considered the god of new beginnings and removal of obstacles. According to the Hindu calendar, this festival falls in the month of Bhadra.

That means this festival is usually held in the months of August or September. This year the celebrations will be held from August 31 to September 9. Vinaya Chaturthi is an outdoor celebration that lasts for ten days.
People start preparing for this festival days in advance.

In many parts of states like Maharashtra and Gujarat, huge pandals are built and decorated and Ganesha idols are installed in them as part of the celebrations. Many people gather here for prayers. If you and your loved ones are celebrating Ganesha Chaturthi or Vinayaka Chaturthi, here are the best wishes, images and messages to share on Facebook, WhatsApp, Instagram and other social media platforms.

Ganesh Chaturthi 2022: Remember Lord Ganesha to remove obstacles
Vinayaka Chaturthi Wishes and Messages
A new sunrise, a new beginning, let's start our day with the blessings of Lord Ganesha. Happy Ganesh Chaturthi.
Ganesha's father Morea. May Lord Ganesha bless you with wisdom, intelligence, prosperity, happiness and success. Happy Ganesh Chaturthi.
There is no need to worry in life when we have Lord Ganesha in our heart. Happy Ganesh Chaturthi to you and your loved ones.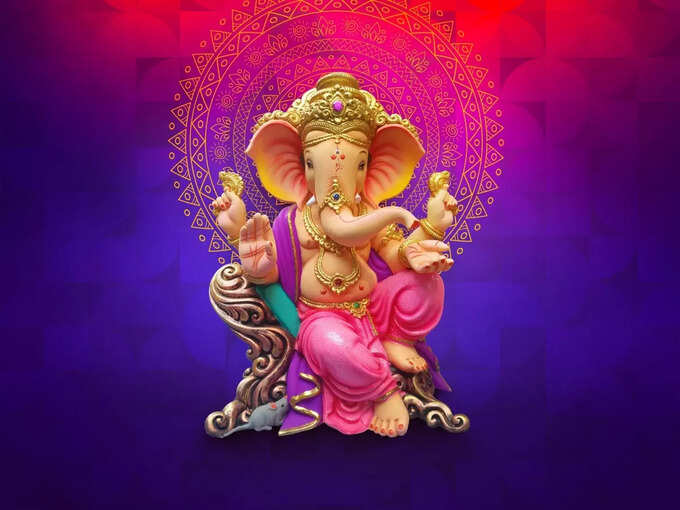 May Lord Ganesha bring new light to our lives and bless us with love and success always. Happy Ganesh Chaturthi.
Wishing everyone a beautiful, colorful and joyful Vinayaka Chaturthi. May this festive season bring you more joy and peace.
I pray Lord Ganesha to give you prosperity and long life. Happy Vinayaka Chaturthi.

Ganesh Chaturthi 2022: How to observe Vinayaka Chaturthi fast for Sarvabhishta Siddhi
Happy Vinayaka Chaturthi. May Lord Ganesha's grace light up your life
Bless you and your loved ones.
This Ganesha Chaturthi, I pray to Ganesha to destroy all our sorrows, increase our happiness and shower blessings on us all. Happy Ganesh Chaturthi.
Om Gun Ganapathaye Namo Namah! Sri Siddhivinayak Namo Namah! Asta Vinayak namo namah! Lord Ganesha! Happy Ganesh Chaturthi.
May Lord Ganesha remove all obstacles and sorrows from our lives. Om Ganapati namo namah ? Happy Ganesh Chaturthi.