Last Updated : 25 Apr, 2023 11:12 AM
Published : 25 Apr 2023 11:12 AM
Last Updated : 25 Apr 2023 11:12 AM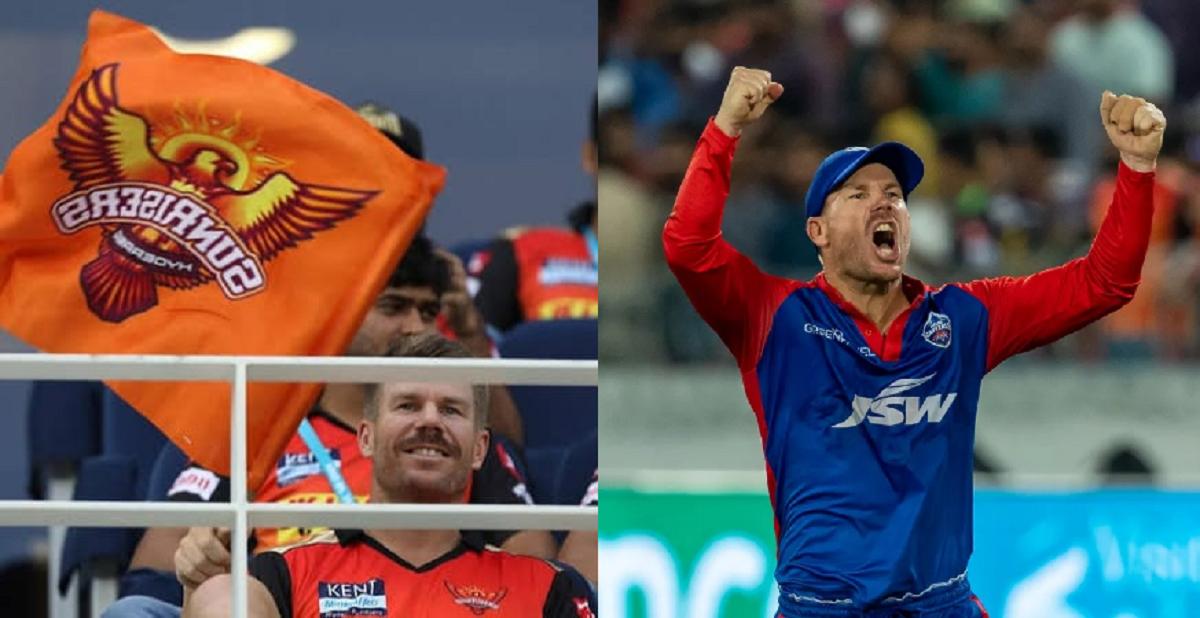 Hyderabad: Sunrisers Hyderabad and Delhi Capitals played in the 34th league match of the current IPL season. Delhi team led by Warner won by 7 runs in this match which was held at Hyderabad stadium.
In this situation, it can be seen that Warner's posts are rife on social media. There is a reason for that. Chasing a target of 145 runs, Hyderabad lost the game.
The 36-year-old Warner has been playing IPL cricket since 2009. He played for Sunrisers Hyderabad from 2014 to 2021. The Hyderabad team led by him won the title in 2016.
However, Warner, who struggled to add runs in the 2021 season, was slowly edged out. As the captain, he lost the opportunity to play in the playing XI. He waited outside the boundary line. After that, when the Sunrisers team played, he held the flag from the spectator loft and encouraged the team. Criticism was leveled at the time about his neglect in the team.
Warner runs for Sunrisers
2014 – 528 runs

2015 – 562 runs

2016 – 848 runs

2017 – 641 runs

2019 – 692 runs

2020 – 548 runs

2021 – 195 runs
Warner regained his lost form with the end of the 2021 IPL season. He scored 289 runs for Australia in the 2021 T20 World Cup series. The Aussie scored a half-century in the final. He helped the team win the T20 World Cup for the first time. He was released from Hyderabad in the following season. Delhi Capitals bought him in the auction for 6.25 crore rupees.
In the current season, Rishabh Pant is leading the Delhi team as the captain. In this season Delhi team has registered 2 wins in 7 matches. Delhi have registered two consecutive wins after losing 5 matches in a row.
Axar Patel, Manish Pandey, Kuldeep Yadav and Mukesh Kumar, who bowled the last over, played a big role in the victory against Hyderabad. However, when the team won by 7 runs against the Hyderabad team at their home ground, Warner got up with the same aggressiveness on the pitch. Fans are saying that it is an expression of his feelings. Yes, he flagged for Hyderabad that day. Those were the sentiments of Warner, who took the oath against the same team today. A player's sense of the pain of neglect.
If @davidwarner31's reaction can sum it up… @DelhiCapitals register their 2nd win on the bounce as they beat Sunrisers Hyderabad by 7 runs.

Scorecard https://t.co/ia1GLIX1Py #TATAIPL | #SRHvDC pic.twitter.com/OgRDw2XXWM

— IndianPremierLeague (@IPL) April 24, 2023
- வாசகர்கள் நலனில் அக்கறையுடன் இந்து தமிழ் திசை
Don't miss out!