As part of a new episode of the series of Western sanctions that have erupted against Russia and its president, Vladimir Putin, since the start of the Russian military operation in Ukraine, Britain has imposed a new package of sanctions targeting 12 personalities close to Putin, accusing them of financing his "luxury" lifestyle.
Ex-wife and gymnast
Among the 12 people targeted by these sanctions are his ex-wife Lyudmila Ocheretnaya and Alina Kabaeva, a former Olympic gymnast, whom the British government referred to in a statement yesterday evening as "allegations of having a close personal relationship with Putin."
It also included Igor Putin and Roman Putin, who are two cousins ​​of the Russian leader, as well as Alexander Plekhov, a "close friend" of his, who controls Vital Development Corp.
Putin and Alina Kabaeva (archive – Reuters)
tens of billions
In this context, a British official told reporters, on condition of anonymity, that "we have identified tens of billions of assets" linked to close to Putin.
He also added that the UK had now targeted "nearly all individuals and entities assessed as being closest to the master of the Kremlin, but of course will continue to do so".
luxury style
And British Foreign Secretary Liz Truss confirmed in a previous statement yesterday that her country seeks to "expose and target the hidden network that supports Putin's luxurious lifestyle and tightens the screws on his inner circle."
She also affirmed that Britain "will continue to apply sanctions to anyone who aids and is complicit in the Russian president's aggression," as she put it.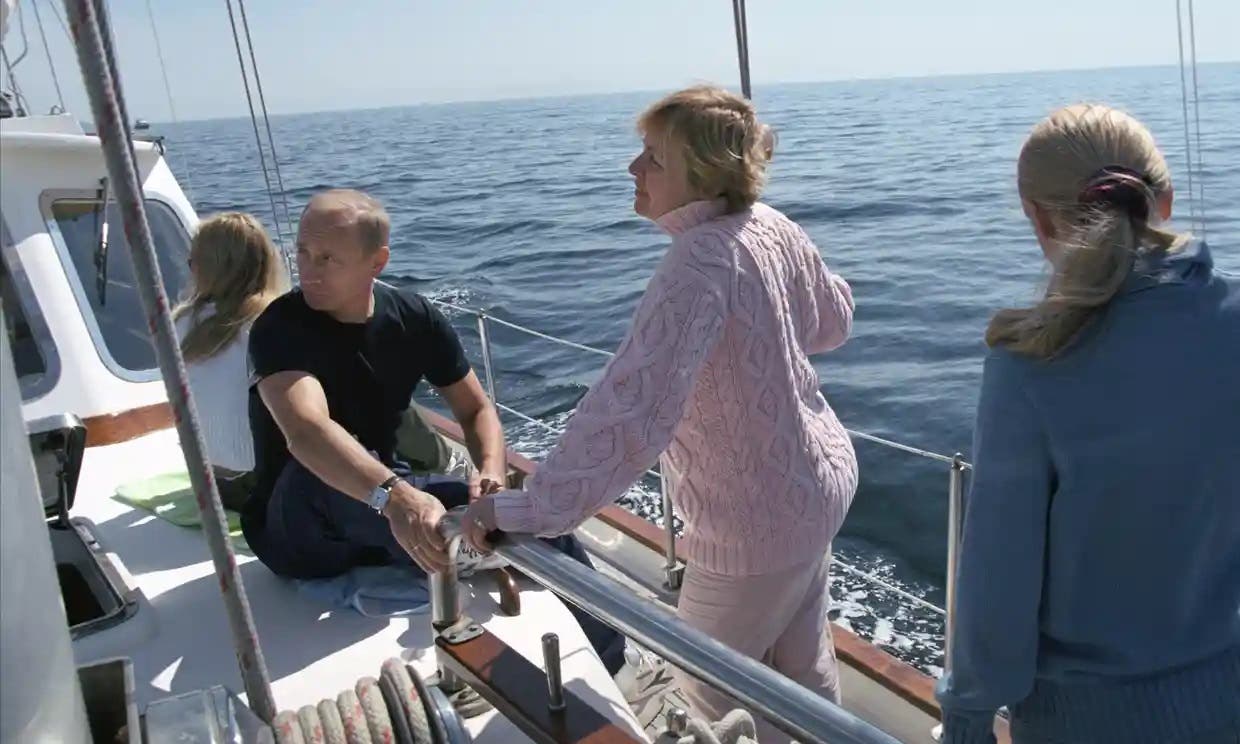 Putin with his ex-wife and two daughters during vacation in 2002 – (TASS)
childhood friends
The Foreign Ministry said in a statement that the Russian leader "relies on his network, his family, his childhood friends, and on a select elite that benefited from his authority, to support in return his way of life."
It is noteworthy that the Trass had called yesterday, during a meeting with its counterparts in the Group of Seven in Germany, for the delivery of "more weapons" to Ukraine, calling for the imposition of new sanctions on Moscow. "It is very important right now to keep pressure on Vladimir Putin by providing Ukraine with more weapons and increasing sanctions" against the Kremlin, she said.
Since the launch of the Russian operation on the lands of its western neighbor on February 24, Britain has been part of an international effort to impose sanctions on Moscow, including asset freezes, travel bans, and several economic sanctions that affected various sectors, as well as targeting hundreds of Russian politicians, businessmen and wealthy people.