The 85th anniversary of Vladimir Vysotsky is some strange, speculative date; it is too early to erect new monuments and call him by the name of the street, it is too late to regret that he is not with us. Those who stood near the Taganka Theater in July 1980 are not young themselves, and many are no longer there, and there have been two theaters for a long time. But his songs still sound, over which, it seems, chronology has no power and power. On January 25, the birthday of Vladimir Vysotsky, Izvestia remembers the beloved singer and actor of millions.
Surprisingly, Vysotsky does not become a symbol of other times and does not disappear into the past with them; somehow one doesn't feel like laughing at him, and you won't let him down under the heading "retro" either: he remains relevant and important for the country 42 years after his death.
One such
Primarily – Vysotsky is absolutely unique. It is alien to any genre, any group association. You can't put him in a row of kspshnikov; the same thing will happen with the Russian chanson. Despite the fact that attempts to put him on one shelf or another are made regularly, they do not stick to Vysotsky. If any definition fits him, then perhaps "bard" – and in the original, Celtic sense of the word. No wonder the composer Alfred Schnittke, who wrote the music for the legendary Tagankov performance "Vladimir Vysotsky", said that his songs "have a certain independence from the stamp of this genre", referring to everything that we call "author's song".
Photo: RIA Novosti / Anatoly Garanin
In fact, of course, he was the first and probably still the main Russian rock star – in the absence of rock as a pronounced genre. I recall the remark of one of the members of the very popular Moscow group Sokol in the first half of the 70s, with which Vladimir Semenovich shared concerts several times: "We had nothing in common, he finished – we started." The only evidence of Vysotsky's interest in rock and roll is Marina Vlady's recollection of a joint concert attended by the progressive band Emerson, Lake & Palmer in Montreal in August 1977.
However, even there Vysotsky acts only as a spectator, infected by the general enthusiasm of the public. Singing along with ELP, he does not associate himself with the trinity on stage at all. At the same time, all his behavior corresponds to the canons of rock: brightness, faces of an uncommon expression, independence in judgments, female attention, regular violation of the rules – up to luxurious limousines (in the case of Vysotsky – an ordinary Mercedes, but what is an ordinary " Mercedes"?) and the main rock and roll vice. And, of course, songs, but songs of a completely different, own genre.
Songs stay the same
The most amazing thing is that Vysotsky's songs, embodied in various musical forms, remained Vysotsky's songs – and nothing more. Take, for example, his apartment and concert recordings with a guitar – and recordings with the Melodiya ensemble. It would seem, where are the tutti wind and bass guitars, and where is the usual Russian seven-string, albeit from the master? What about foreign recordings, usually made with one or two pro guitarists?
Photo: Tass/Mastyukov Valentin
"True" fans and lovers of Vysotsky, unfortunately, treat with some disdain all records where there is at least one instrument other than the guitar, not realizing that each of the song iterations does not diminish anything, on the contrary, it adds, revealing the whole gamut of what Vysotsky laid in them initially. In solo performances, he simply took upon himself everything that Konstantin Kazansky, his Parisian producer, or Gilles Talbot, who recorded him in Canada, laid out on the parts of other instruments, what was originally in his songs. No wonder Schnittke considered Vysotsky a composer, noting that his "melodic phrases could cover a very large range, unusually large. <...> Each realized altitude turned out, it did not die from incredible difficulties, but demonstrated the ability to go even higher.
Lucky for those who are lucky
Generally speaking, Vysotsky was incredibly lucky. Not only because, as historian Nathan Eidelman said, "he was born in his own time." Judge for yourself – a lot of notable film roles, concerts all over the country and not only, records, even if not at home, travels – from Los Angeles to Hawaii, a wife, not just a movie star, but also a Frenchwoman, and, most importantly, selfless, sincere love public. Here, by the way, is the difference between the attitude towards Vysotsky and the fan worship of rock stars: they loved him. As Alexander Gradsky sings after his death, "cosmonauts, students, miners, actors – he alone was a support for everyone." To add to this synonymous series is worth and functionaries, and generals, and "committees" – Vysotsky seemed to be talking to everyone, uniting such different people together.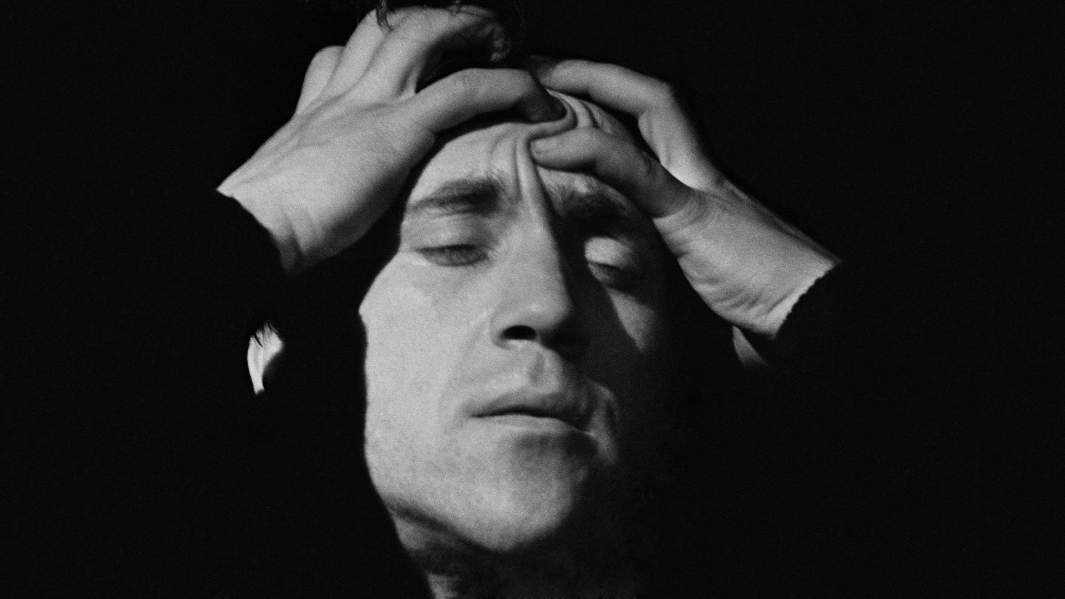 Photo: RIA Novosti / Anatoly Garanin
Maybe it will sound too solemn, too pathetic, but he was one of those who turned them all into one country. That is why when the listeners called him "Volodya", there was not a trace of amicossonism in this: there was an inexpressible tenderness for one's own. Beloved. Native. The degree of trust in these relations between the singer and his people was incredibly high, but the personal wear and tear from such dedication was also incredibly high. Vysotsky practically carried her load on his shoulders – no wonder that at some point this load turned out to be beyond his strength.
The time of his songs
"For the repose of Vysotsky Vladimir, kneeling Moscow, having straightened the Beatles, started his otherworldly words," wrote his friend, the poet Voznesensky. But not in 1980, but much earlier, at the moment when he was pulled from the other world. That is why in the first printed publication of this poem, instead of a real surname, there was a faceless "Semyonov" – but everyone understood who they were talking about.
Photo: Social networks
It has become commonplace to recall the mass nature of his funeral (more than 100 thousand people, a nine-kilometer line to Taganka, etc.), which could not be silenced at the official level, getting off with a micro-obituary in the lower corner of the newspaper page – but few people thought about how different people he was managed to unite even by his death. And to compare these funerals, frankly, there is nothing.
Of course, life has come up with new songs – but Vysotsky's songs are reprinted again and again, finding their listeners in each new generation and becoming their own for them – even if the realities he sang about have long since sunk into oblivion. Or didn't they? Or does that leaven continue to live in us, in our world? And why is Vysotsky sung not only in Russian, but also in other languages? The French Canadian Yves Derosier, who collected them on his debut album Volodia, the Polish bard Jacek Kaczmarski, who actually improvises on the themes of these songs, and finally, the Italian Vinicio Capossela, who included "Sentimental Boxer" and "Morning Gymnastics" in his regular concert program, and he sings the latter in Russian?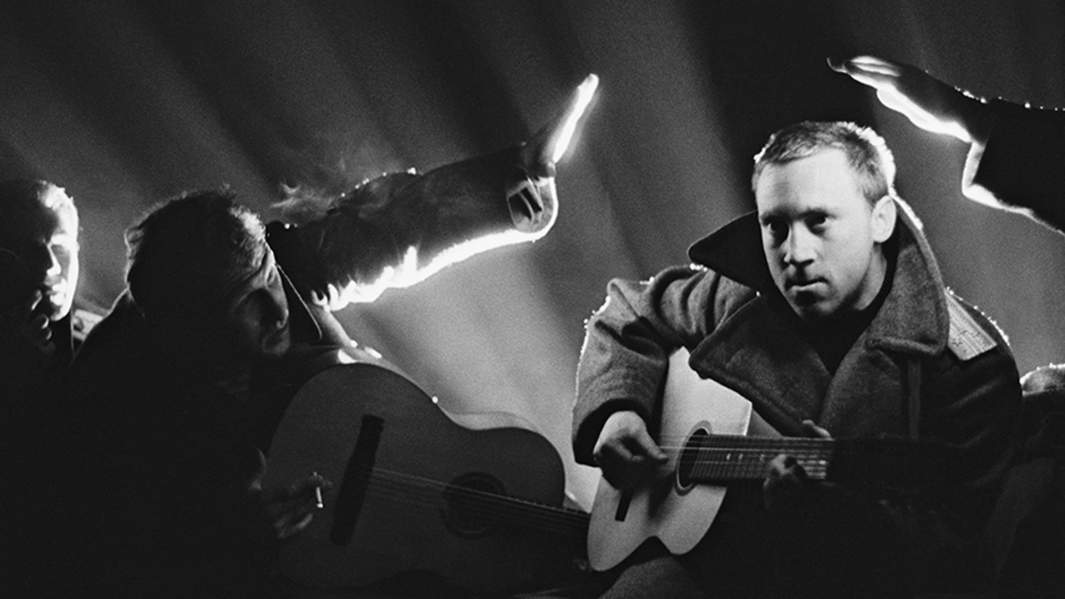 Photo: RIA Novosti / Anatoly Garanin
"That's what time it was before." – Vysotsky sang in a beautiful, completely unchildish fairy tale based on Alice in Wonderland. It looks like he managed to create his own time that you get into, including his notes. And this time lasts to this day, and in it he is forever young.
85 you say? Yeah, well, no, it can't be.