India captain Virat Kohli and England in the 4th and final Test at Ahmedabad Ben Stokes There was a heated argument between them. The referee then intervened and separated the two.
Between India and England in Ahmedabad 4th Test The competition has been going on since today. Won 2 Tests and won 2-1 Indian team Is present. If you draw or win this match Indian team The World Test Championship Series qualifies for the final. Therefore, it is an important match for the Indian team.
Whereas, England team Missed out on a chance to reach the World Test Championship final. However, if the Indian team is knocked out, the series can be drawn, to the final Indian team Can prevent going. Therefore, it is very important for both teams.
In this context 4th Test The competition is ongoing starting today. 13th over of today's match Mohammad Siraj Threw, Ben Stokes Faced. When Siraj threw as a bouncer, Stokes, unable to cope with it, scolded Mohammad Siraj with inappropriate words.
Subsequently, Mohammad Siraj Stokes went directly to Captain Collie and insulted him with inappropriate words. Upon hearing this, Captain Cole went directly to Stokes and got into an argument. As the argument between the two players heated up, referee Nitin Menon intervened and separated the two.
Regarding this incident Mohammad Siraj In an interview with reporters after the match, he said, "I threw in the 13th over. Stokes confronted me. Stokes, who could not bear to be thrown as a bouncer, scolded me with inappropriate words. Subsequently, I went to Captain Collie and told him what had happened. That incident Virat Kohli Handled wonderfully. This is what happened on the field. "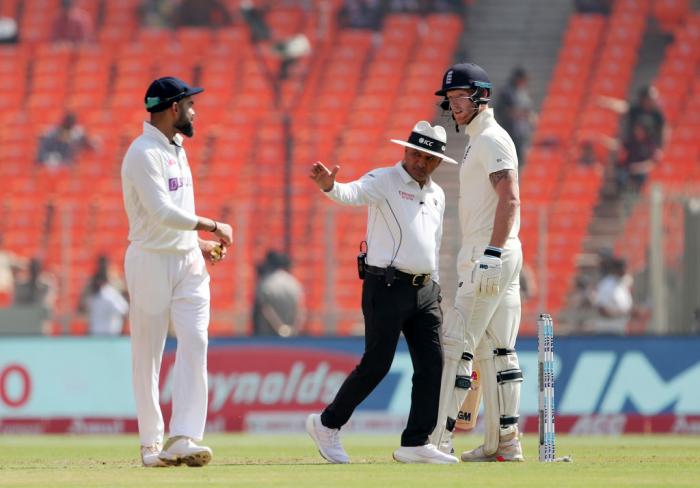 During a tour of Australia, fans in Sydney spoke racist words to Jaspreet Bumra and Mohammad Siraj during the match. It is noteworthy that the Cricket Board of Australia, which investigated the complaint lodged by Siraj and Rahane in this regard, found that such an incident was true and issued a statement.
.