The Saudi folk song entrenched the neighborhoods of the capital, Riyadh, in the memory of art and music, until the stirrups walked and passed on by generations, transcending its seniority, as some considered it a manuscript woven by sounds, which included the details of society's life, explaining the human being in that era through the composition of the different song, as the artists were inspired by their environment. Mini.
In this context, art critic Abdel Rahman Al-Nasser confirmed to Al-Arabiya.net that the famous popular artist Bashir Shanan surpassed his peers by presenting a genius lyrical model, as he represented an anthropological approach from the features of the Saudi individual, and showed in the early sixties the characteristics, interests and behavior of Society, after paving an artistic path that no one else has gone through.
An old picture of Al Khazzan Street in Riyadh
Bashir managed, as described by Al-Nasser, to map the city of Riyadh geographically through his songs for 11 years. He pointed out that this lyrical planning carried parts that could become the beginning of research and studies in anthropology, in addition to the dramatic and societal stories he documented, which were based on different meanings, with exceptional playing on the lute, to match the components of his popular song with the societal context.
Riyadh neighborhoods
He also added that the artist, who left early at the age of 28, used in the song "Al Khazzan Street" words that carry connotations that suggest to the listener that his beloved is of an Arab nationality, explaining that the street was inhabited by the Arab community during the release of the song, which was accompanied by the unfamiliar "explain" rhythm at that time. . He continued, "As for the song "Ya Ahl Al-Shmaisi", Bashir preferred a heavy casual rhythm, consistent with the nature of the people who live in the neighborhood." .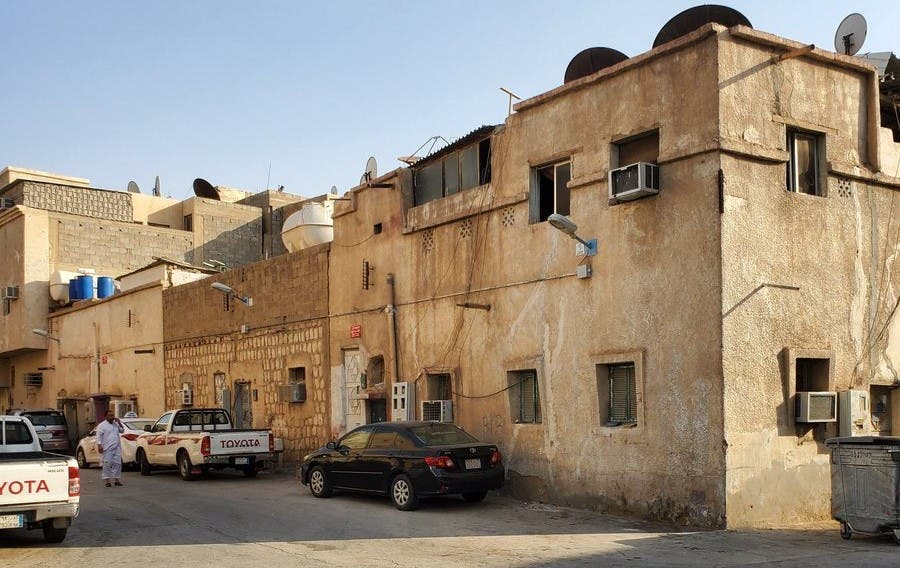 Old Shmaisi neighborhood
The folk song, led by Bashir with distinguished and exceptional artists, was able to echo the music in the ears of time, especially with the presence of a constellation that influenced the Saudi folk song, such as Fahd bin Saeed, Salama Al Abdullah, Hamad Al Tayyar and Saad Juma, to create some of their productions, in addition to clarifying the features of the past era. By mentioning the urban style of the houses and other features.
While this art preserved the values ​​of friendship, some singers used to mention the names of the musicians and percussionists who accompany them in the singing session.