ColombiaJust before going to bed last night, Humberto Hinestrosa received the phone call he and his wife Anne had been yearning for for a month: the four children who had been missing since May 1 after boarding a Cessna 206 plane in the Amazon village of Araracuara , were right. He still can't believe it. The Colombian authorities have just thanked his organization for all its efforts and expertise.
"Around 1:15 am last night I received a call from a journalist in the Colombian capital Bogotá," says Humberto. The four children had been found. "We have been working on this for a month now. I was speechless and couldn't believe it." Humberto immediately cranked his computer back on, including all the monitoring systems his organization had been using over the past month to help with the search for the children. Of course he had to verify it as soon as possible. Luckily it turned out to be true.
The Colombian authorities had come to his organization about a month ago to make use of his knowledge and skills. The originally Venezuelan-Italian Humberto runs the Dutch organization Rescue International together with his Dutch wife Anne van den Ouwelant. Humberto has been living in the Netherlands since 2016, before that he lived in Colombia, among other places. He has been working in the investigative field since 1992 and has supervised many cases worldwide.
Stubborn hunting dog
Humberto: ,,I'm a kind of hunting dog and I can't let go when I've started something. I know the processes well, things often look quite similar. You have to be incredibly driven, but also stubborn for this, otherwise it won't work. And have faith in a good outcome, especially if authorities relax a bit and lose hope. Then our analyzes can help enormously. They often provide a clear and reliable overview, making it easy to make adjustments."
From the area around Arnhem, they recently helped the Colombian authorities in their search. Through data analyses, Humberto advised where and how to search in the sometimes very inaccessible jungle. "The last few days it has been a bit quieter and quieter in terms of contact. That is often a good sign and in this case it is," says Humberto. His analyzes and recommendations have been widely used and also led to the plane's wreckage. All scenarios were taken into account, including the possible behavior of children in a situation such as that of a dense jungle.



They have been on survival mode. Which ultimately helped them
Stand survival
Anne is a trauma expert. She emphasizes that she is not in contact with the four children. She does know, though, from her many years of experience, what this kind of thing can do to a child. "It has been a series of events: a plane crash in which all the adults – including the mother – died, followed by their journey through the jungle. These are matters that will probably be experienced as very drastic by the children. That means that a child's so-called alarm system is fully on as soon as violent things happen", Anne explains. "They have been surviving. Which ultimately helped them."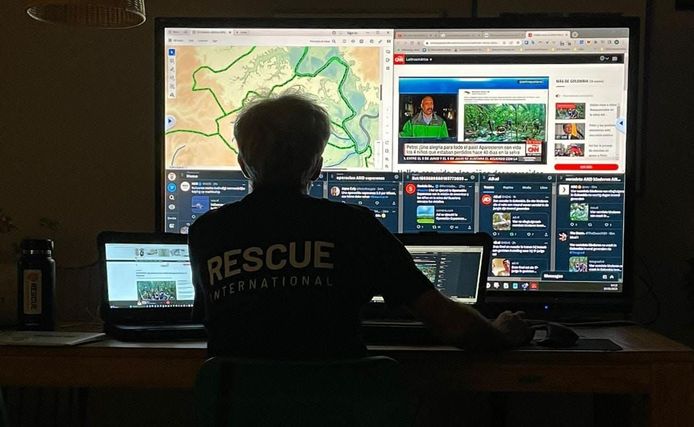 No, this does not have to affect their lives, she says. How the experiences have been experienced is of course subjective. "That differs from child to child," says Anne. Especially in small children, the brains are still developing and this may have been halted for a while due to all the fear and stress. ,,For the older two children (9 and 13) it may be that they could handle the situation better, because the brains are already more developed. Time will tell."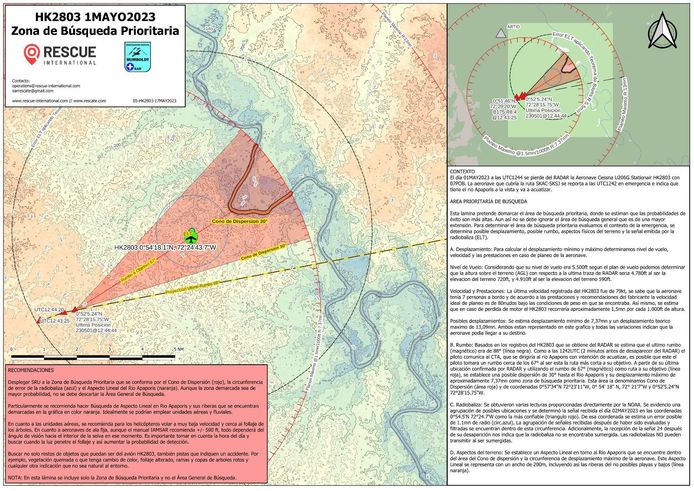 Bouncing with joy
From the neighborhood of Arnhem where Anne and Humberto have their organization, there is now mainly relief and joy. "Unbelievable that the smallest survived. We've been bouncing with joy since last night. We tried to get some sleep this morning, but because of our enthusiasm we couldn't do it for a meter." And there is recognition for the work of Rescue International. The couple has just received an official certificate in which the Colombian (military) authorities have recognized their work. The authorities speak of 'Operation Hope'. A nice and honorable reward of course. "But the most important thing is that the children can finally go home," said Humberto.
Earlier this month we made this report with Anne and Humberto, about their help with the search: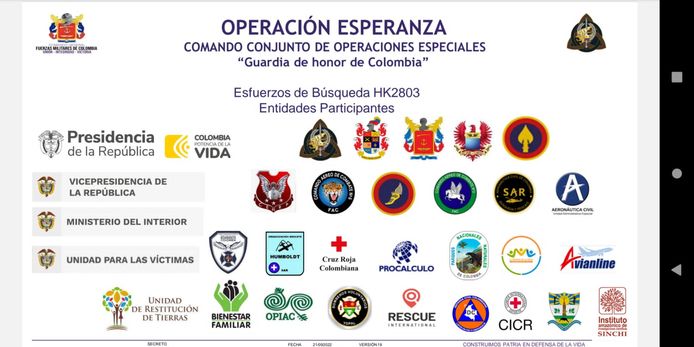 Free unlimited access to Showbytes? Which can!
Log in or create an account and don't miss a thing of the stars.

Yes, I want free unlimited access