Hundreds of illegal immigrants in Brussels, who went on a hunger strike two months ago to demand the right to residency, have begun refusing to drink water, threatening their lives while the Belgian government risks collapsing due to the crisis.
Number of illegal immigrants on hunger strike
About 400 migrants, many of whom have lived in Belgium for years, are already emaciated after they have not eaten since May 23. On Friday, 75% of them decided to refrain from drinking water and salt solutions.
Doctors Without Borders, who is looking after them at two universities and one church, said they could die within days. She added that many of them had lost hope and had suicidal thoughts.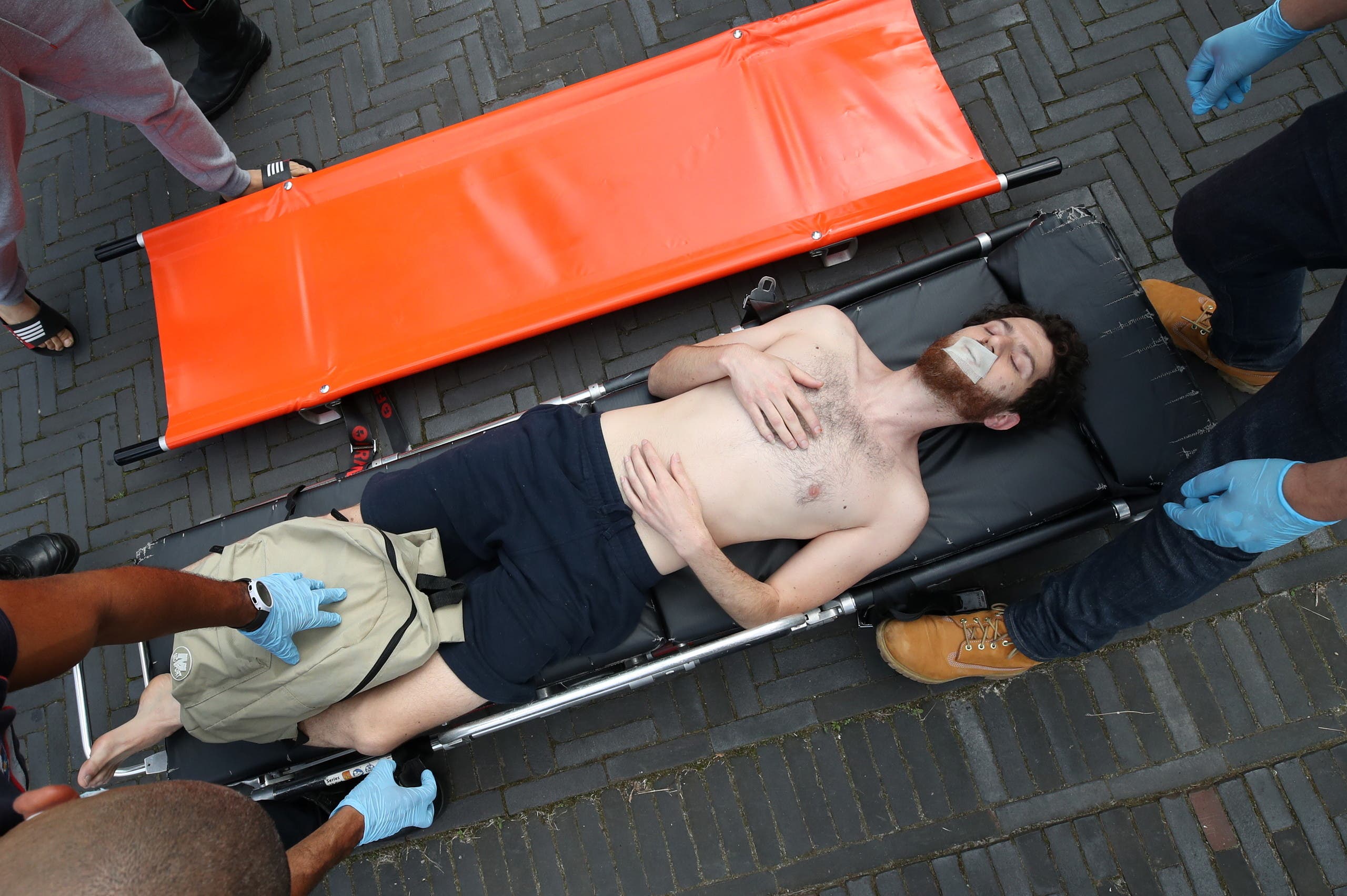 A migrant on hunger strike receives medical attention
Prime Minister Alexandre de Croo has rejected any exceptions to immigration and asylum procedures regarding hunger strikers.
But two of the seven parties in the ruling coalition, the Socialist Party and the Green Party, said the prime minister was not flexible and that they would leave the coalition if one of the hunger strikers died, rendering the government unable to survive.
It is noteworthy that these immigrants are mostly from South Asia and North Africa, and some of them have lived in Belgium for more than ten years.
.