Last Updated: 24 May, 2022 12:55 PM
Published: 24 May 2022 12:55 PM
Last Updated: 24 May 2022 12:55 PM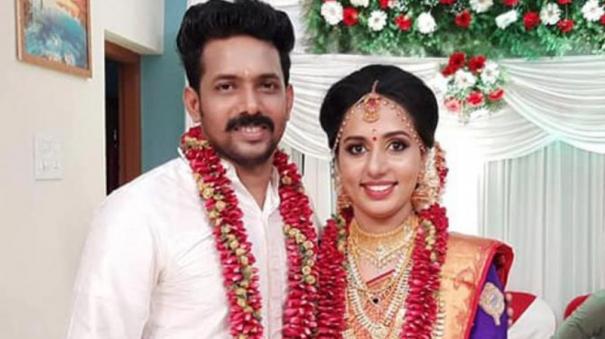 Her husband was sentenced to 10 years in prison in the Kollam Vismaya case, which caused a great deal of controversy not only in Kerala but also in Tamil Nadu. The Kollam Additional Sessions Court today delivered its verdict in this important case. A sentence of 10 years in Section 304B, 6 years in Section 306 and 2 years in Section 498A have been announced. It is said that one can experience this at the same time.
The session was adjourned for judgment after hearing arguments from both sides last week. Accordingly, on Monday, May 23, the court found her guilty under sections 304-B ​​of the Indian Penal Code (death within 7 years of marriage), 498A (harassment by husband or relatives of the husband), 306 (complicity in suicide).
Kirankumar's counsel argued that the sentence should be reduced in this case. He argues that the first dowry under the sun is not death. Kirankumar also stated his rationale. Her father and mother are elderly. Patients. He has asked me to give him a lesser sentence considering my age as well.
The sentence given by the prosecution to Kirankumar should be exemplary. It was therefore argued that the sentence should not be reduced. In the meantime, the judge left the session and went to the chamber for a sentencing hearing. The session then reconvened, announcing the sentence for Kirankumar.
Vismaya's husband Kiran Kumar, who worked as an analyst in the automotive industry. Vismaya, a final year student of Ayurvedic Medicine. 100 shaving jewelery, a car worth Rs 11 lakh, cash and land have been donated for the wedding, which was arranged by the parents. It is said that Kiran Kumar had less choice in buying the car. This car is said to be inferior to its own.
He has been fighting with his wife over this. The fight turned into a scuffle when he came to his wife's house. Vismaya's brother also fell when he heard Vismaya hitting him. The issue has gone up to the police station and has been settled.
After that Vismaya was not sent home. Only allowed to talk to mom on the phone. The issue has been that Vismaya congratulated her father on Father's Day on June 19 last year.
In the meantime, Vismaya has often told her mother about her injuries and hardships. His body was found in the bathroom on June 19. The death of a 22-year-old woman due to dowry abuse has caused a great stir in Kerala.
.