Last Updated: 08 May, 2022 07:24 AM
Published: 08 May 2022 07:24 AM
Last Updated: 08 May 2022 07:24 AM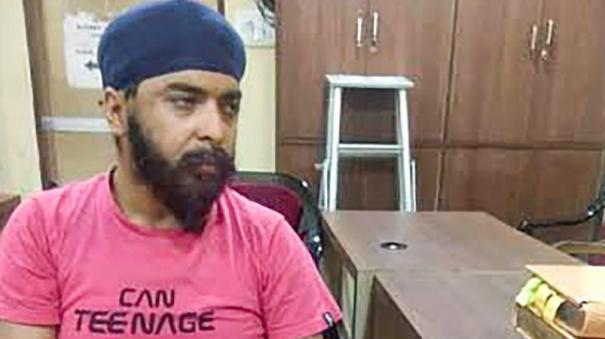 New Delhi: BJP Youth Morcha National Secretary Tajinder Singh Pakka. Speaking at a rally last March, Pakka had lodged a complaint with the Punjab Police against Aam Aadmi Party's Sunny Singh for making death threats to Delhi Chief Minister Arvind Kejriwal. Based on this, the Punjab police who went to Delhi the day before yesterday arrested Pakka from his house and took him to Punjab.
Meanwhile, his father lodged a complaint with the Delhi Police alleging that the Punjab police had abducted his son. Subsequently, a kidnapping case was registered against the Punjab police. Haryana police stopped the car carrying Pakka on information provided by Delhi police. This led to controversy. Pakka was handed over to the Delhi Police who went there then. The police then produced him before a judge. The judge then ordered Pakka to be released.
Order for arrest
The Mohali District Court, which heard the case yesterday, issued a non-bailable arrest warrant against Tajinder Singh Pakka. Judge Rawdesh Inderjit Singh ordered that Tajinder be arrested and produced in court for refusing to co-operate in the investigation into his complaint.
Meanwhile, Tajinder Singh Pakka said yesterday, "The Punjab police who came to my house did not show the arrest warrant. 8 policemen caught me. I asked permission to wear a turban and shoes. Not allowed. More than 50 policemen came to my house to arrest me. They treated me like a terrorist. If they criticize Kejriwal, this is what they are trying to say. "
.