Published: 25 Dec 2021 12:59 pm
Updated: 25 Dec 2021 12:59 pm
Published: 25 Dec 2021 12:59 PM
Last Updated: 25 Dec 2021 12:59 PM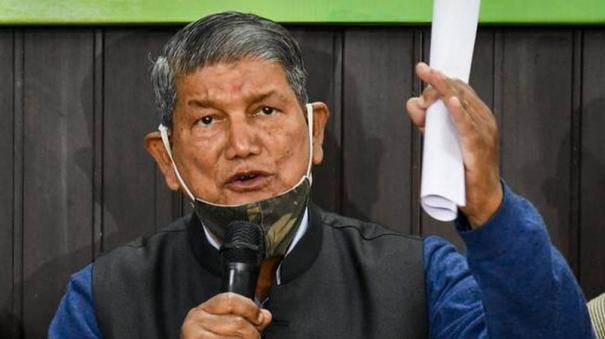 New Delhi: Former Chief Minister of Uttarakhand and senior Congress leader Harish Rawat Former President of Congress Rahul Met Gandhi yesterday.
He later told reporters, "I will lead the campaign as the chairman of the Uttarakhand State Congress election campaign committee. Everyone will give their utmost cooperation for this. You ask who will be the chief minister if Congress comes to power in the elections. This will be decided later.
We will hold a meeting of the Legislative Party on who the Chief Minister is and convey its views to the President of the Congress. The decision will be made after this. The decision of the Congress leader will be accepted by all. "
Earlier, Hariv Rawat had expressed dissatisfaction with the decision of the party upper house. This led to speculation that the Congress party would split in Uttarakhand. Following this, the party leadership has summoned Harish Rawat to Delhi.
.