Last Updated: 11 May, 2022 07:20 AM
Published: 11 May 2022 07:20 AM
Last Updated: 11 May 2022 07:20 AM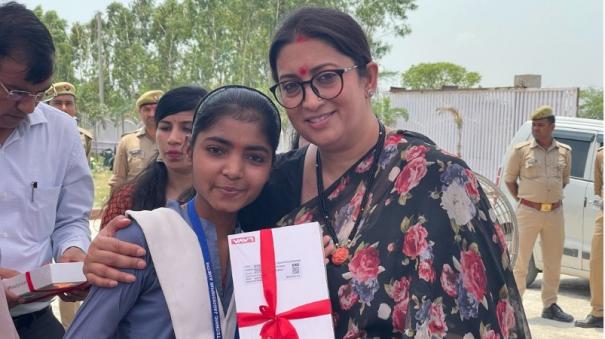 Amethi: "Union Minister Smriti Irani has assured the Amethi student that he will make arrangements to visit ISRO.
Union Minister Smriti Irani is touring his Amethi constituency in Uttar Pradesh. The Minister inaugurated a private educational institution there yesterday.
The minister then asked Neetu Maurya, a student of Jagdishpur Polytechnic, what he wished for in the future. The student said he wanted to work as a scientist at ISRO.
Commenting on this, Minister Smriti Irani said, "Student Neetu has expressed her desire to become a scientist. I will take that student to ISRO next month. In the future, you will bring glory to the people of Amethi. "
.