Frozen vegetable mixes, berries and mushrooms are in great demand in the middle of winter. Many Russians believe that there are more useful substances in such products than in the harvest, which has been stored since autumn, especially since not everyone can afford seasonal overseas fruits. In the Russian market, the sales of frozen products are increasing. All the secrets of cold-processed semi-finished products are in the material of Izvestia.
Look at the date
Nutritionist-therapist Olga Lushnikova believes that there are indeed more vitamins in fresh vegetables and fruits, but it was during the period when the fruits were just plucked from the garden, tree or bush.
— During transportation and storage, vegetables and fruits lose their useful properties. Vitamin C is destroyed especially quickly. And here freezing helps out. Berries, vegetables and herbs frozen immediately after harvesting are a great option for harvesting for the winter. They have a maximum of usefulness, and the taste is preserved.says Olga Lushnikova.
Photo: Global Look Press/Jürgen Pfeiffer
As for industrial blanks, here, according to the expert, it is important to look at the date of production: it must correspond to the ripening season of berries or vegetables. For example, it's good if a package of frozen blueberries says July or August. If it is December, then questions arise where the berries grew, how they were stored and transported, whether useful substances remained in them at the time of freezing.
— Another important point: in order to preserve the benefits, in no case should defrosting and re-freezing be allowed. In this respect, home-made preparations are much more reliable, because we know the conditions under which they are stored, unlike store-bought ones.– continues Lushnikova.
But in industrial enterprises, the so-called shock freezing is used, expert notes. Products are frozen in just a few minutes, which is impossible at home. With this procedure, the so-called seeding is reduced, that is, infection with microbes, bacteria and pathogenic cells, and, no less important, useful properties are preserved to the maximum.
— Industrial freezing of vegetables and fruits retains almost all vitamins, but there are still some substances that are destroyed. For example, freezing a mango results in a loss of 50% of polysaccharides within a year. Green peas contain 10% less vitamin C than fresh peas, but this is due to the fact that they are harvested very young for freezing.– adds a gastroenterologist, hepatologist, candidate of medical sciences Sergey Vyalov.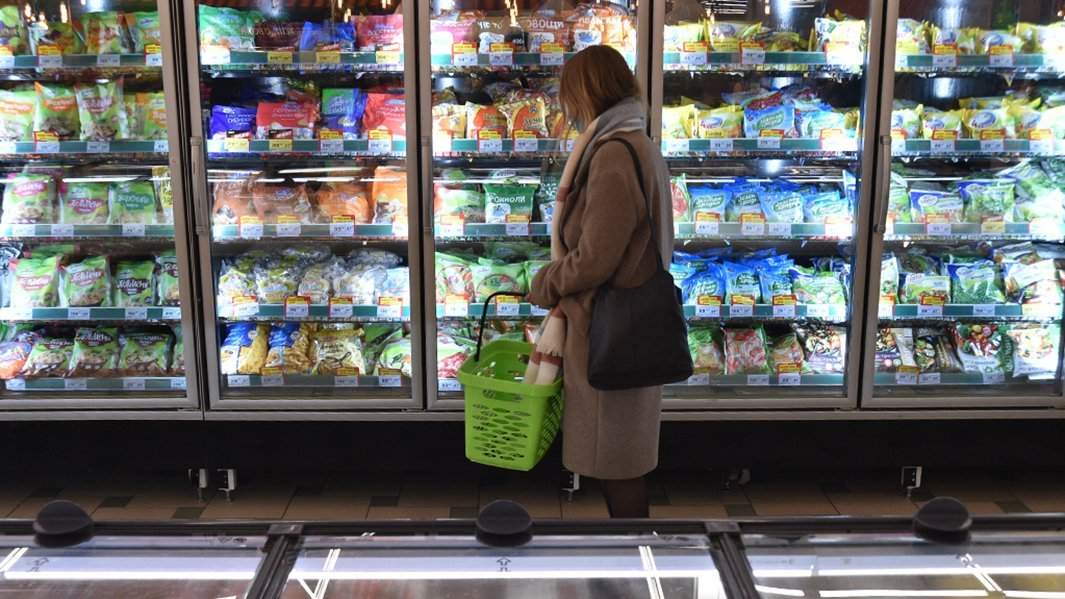 Photo: Izvestiya/Alexander Polegenko
Company's secret
Good news for lovers of gardens and orchards: frozen gifts of nature "survive" not only until the next harvest. The shelf life of such products is from six months to one and a half years, depending on the storage temperature.
– True, summer residents use the usual slow freezing. It is less effective in preserving the useful properties of products compared to preliminary heat treatment (blanching). If the food is heated for 3–10 minutes to 95–100 degrees, then the enzymes responsible for chemical reactions, including the oxidation of vitamin C, are destroyed in them. Subsequent very rapid freezing allows you to better preserve the beneficial properties– says Sergey Vyalov.
If the summer resident freezes vegetables without prior heat treatment, then they freeze very slowly and unevenly, Dr. Vyalov warns. As a result, during the year the concentration of vitamin C in products decreases by 40%, and the content of other vitamins also decreases.
— When the temperature drops below zero, the water in the food turns into ice. Crystals gradually grow and destroy cell membranes. As a result, enzymes come out that mix with that part of the product that has not yet had time to freeze. These enzymes trigger reactions that lead to the partial destruction of substances useful to the body.– says Dr. Vyalov.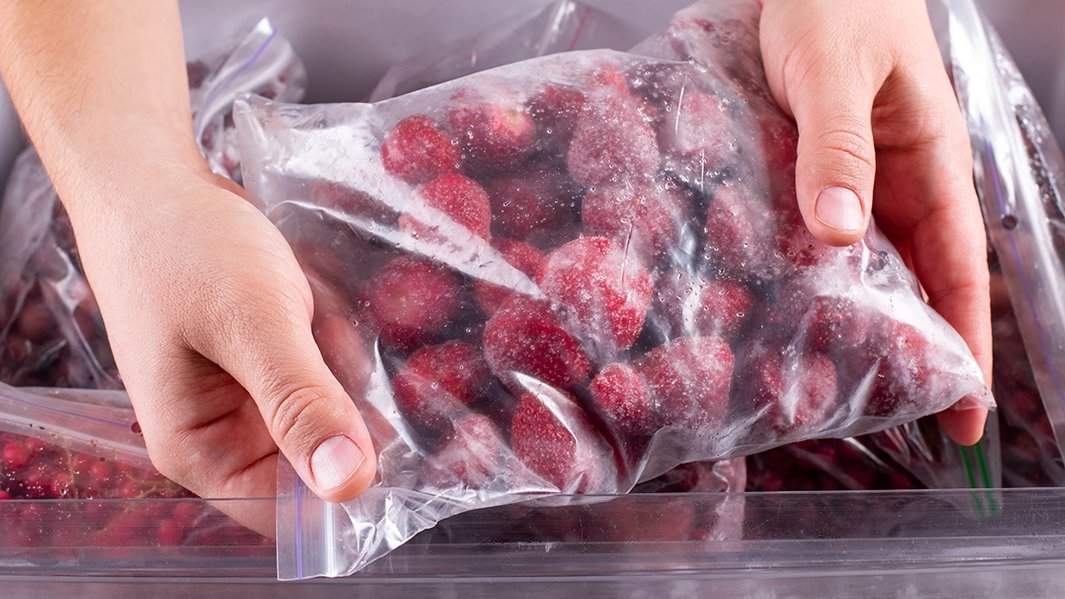 Photo: Getty Images/Qwart
However, according to the doctor, it cannot be said that all substances without exception are destroyed. The proportion of vitamins is preserved even with ordinary home freezing. Trace elements do not disappear anywhere, and all the fiber that is useful for the intestines also remains in place. Of course, frozen food can't be healthier than fresh food, but freezing is a way to increase shelf life anyway. And if it is not possible to eat fresh fruit, then it is better to eat frozen, the doctor emphasizes.
long-playing fish
Not only vegetables and berries have their secrets. Other food products also need to be stored with an eye to freezing rules and expiration dates.
— Frozen fish is often no less, or even more valuable product than fresh, but on condition that it was butchered and frozen immediately after being caught. In this case, ice glaze should be no more than 5% by weight, says a nutritionist.
An interesting fact: it was with fish that the history of freezing products began. According to Lushnikova, shock freezing became known more than 100 years ago, from the northern Indians, and after the catch, they initially kept the fish in ice pools and froze it only when a strong wind rose and it became significantly colder. This greatly improved the quality of the fish.
Photo: TASS / Anton Novoderezhkin
— In fact, you can freeze anything: broths, soups, and semi-finished products. This greatly increases their shelf life. In the refrigerator, such products can be kept for three to four days, and in the freezer for up to two to three months. Ready meals should be placed in the freezer no later than two hours after removal from the stove.– explains a nutritionist-therapist.
The expert recommends checking the shelf life of foods in the freezer. So, a whole bird carcass can lie in the freezer for up to a year, and cut into pieces – no more than nine months. Meat, depending on the type, is also stored for up to a year. Fish can wait in the wings for up to six months, but its fatty varieties – two to three months. Seafood is recommended to be used no later than four months later. Semi-finished products do not need to be kept in the freezer for longer than six months. Raw mushrooms keep for eight months, and cooked mushrooms for twelve.
Dr. Vyalov allays concerns about polyunsaturated fatty acids (PUFAs), which are found in fish and are allegedly destroyed during frozen storage. Such acids are indeed unstable to oxidation, which is easily checked even at home. For example, if you put a bottle of linseed oil in a bright place (it also contains a lot of PUFAs), then after a few days it will become bitter. American scientists conducted an experiment: the fish was stored for six months at a temperature –20 degrees, and then measured the amount of PUFA before and after this period. It turned out that the concentration of useful omega-3 acids did not change.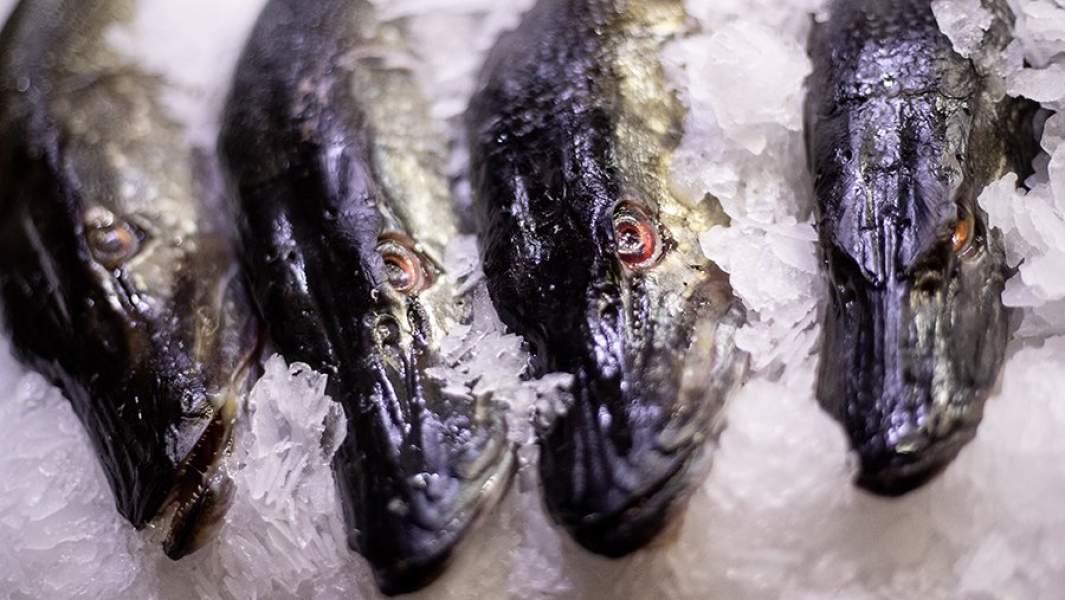 Photo: TASS/Sergey Bobylev
Bread place
Making a choice only in favor of fresh meat is yesterday. Scientists have found that when food of animal origin is frozen, the nutritional value is fully preserved.
— This has been proven with the help of an experiment that started in the USA in 2001. The meat is frozen in an airtight container at a temperature –60 degrees, stored for 50 months, and then thawed without loss of liquid. The concentration of proteins, fats and fatty acids in it remained the same– says Sergey Vyalov.
But with vitamins, according to the doctor, the situation is worse. Experiments conducted in the 20th century showed that the concentration of niacin, pyridoxine, thiamine and riboflavin during long-term storage of meat products decreases by an average of 20% per year. However, this is not very significant if you eat the supply six months or a year after freezing. But in frozen meat 5–10 years ago, the concentration of vitamins is half that in a fresh product.
– Additional losses are provided by the loss of juice that flows out after freezing the meat. It contains a lot of vitamins and other useful substances. This water leaves the intercellular and intracellular space, so the meat becomes drier and tougher, but this becomes noticeable only during long-term storage – for several years, the expert warns.
Photo: RIA Novosti / Vladimir Song
As for bread, it "keeps" in the conditions of "permafrost" for two or three months. At the same time, its taste qualities are preserved. According to the results of research, vitamins of group B remain almost in full in frozen bread: losses are only a few percent.
– Besides, the starch in frozen bread becomes resistant – resistant, more difficult to digest. As a result, the glycemic index of such a product is reduced, that is, its use will cause a much smaller increase in blood sugar compared to freshly baked bread, Olga Lushnikova clarifies.
This is important for people with impaired carbohydrate metabolism, diabetes, obesity and for everyone who cares about their health. Such bread can be slightly dried or fried in a toaster, and then its glycemic index will decrease even more, the doctor informs. But if you store bread simply in the refrigerator, then it becomes stale and moldy, which does not happen when frozen.