Igone de Jongh announced today that she and Thijs Römer are separating. It is yet another showbiz marriage that blows after stories came out through juice channels. If you are on Yvonne Coldeweijer's juice channel, you can actually start printing the divorce papers.
Marco Borsato and Leontine Ruiters
Fair is fair. Marco Borsato and Leontine Ruiters had already split up, but the new form (according to Borsato on Linda de Mol's bench) also had no chance. Various rumors about the popular singer appeared in 2021 through the juice channels. He would have behaved indecently towards underage girls. In the end, a declaration even followed at the end of 2021. A woman accused Borsato of 'indecent touching', which allegedly took place for years from the age of fifteen. Juice queen Yvonne Coldeweijer said she was in contact with the victim. Things did not go well between Borsato and Ruiters. The latter even started dating again, although Coldeweijer also came up with the necessary juice about her new love. Borsato lives a withdrawn life.

Jaimie Vaes and Lil Kleine
The day that no one in showbiz could ignore Coldeweijer's juice channel was when she shared the much-discussed video of Jaimie Vaes and Lil Kleine. It showed how the rapper roughly tackled and beaten his former lover. It eventually led to the arrest of Jorik Scholten, as Lil Kleine is really called. The break between the two was final and in court they are now fighting over toasters and watches.

Glennis Grace and Dion K.
On the same day that the video of Kleine and Vaes came out, Coldeweijer came up with another controversial story: the Jumbo fight between Glennis Grace and her son. Her friend Dion K. was also involved. He was later sentenced to 200 hours community service in court. The relationship also came under considerable pressure due to various stories on the gossip channels about K., who would be aggressive. The two had only been together for a few months, but Grace ended the romance in June last year.

Monica Geuze and Robbert Kroese
They seemed so happy together. Monica Geuze and Robbert Kroese got to know each other through a special dating app for 'the rich and the famous'. He regularly appeared in her vlogs. Nevertheless, juice regularly seeped out via Coldeweijer in recent months. She claimed that Robbert was not as faithful as it seemed. What is true of this is unclear. Geuze did announce at the beginning of this year that the couple had split up. In passing, she informed more than half a million fans to stop vlogging.

Thijs Römer and Igone de Jongh
A young woman reported via Twitter that she had been confronted with transgressive behavior by Thijs Römer at the age of 14. The accusation got a lot of attention thanks to the juice channels and eventually the actor felt compelled to respond. More reports came in about Römer and the Public Prosecution Service decided in November to prosecute three sex offenses. His partner Igone de Jongh did not say anything about the case surrounding her husband for a long time, but today she brought out the news that the two are separating.

Danny de Munk and Nielson
Danny de Munk and Nielson also came under fire from Yvonne Coldeweijer. De Munk had said in an interview that he was not afraid of the so-called juice channels. Coldeweijer shared this, but he still received reports about the singer. In the end, a rape was even reported. De Munk gave an emotional interview in which he confessed to cheating, but he denied rape. The lawsuit was dropped. The marriage of De Munk and his Jenny survived.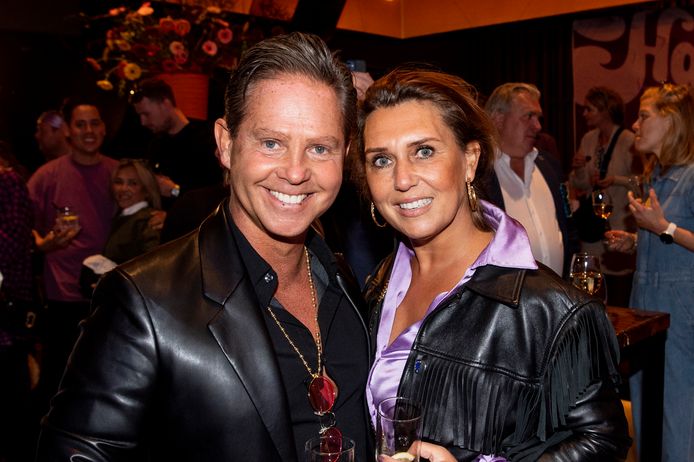 Nielson was bothered by Coldeweijer through photos and even a video of a hotel room that leaked. According to her, it would be an adventure he had with a female fan. Painful, because he has been married to Hanna since 2016. The singer indicates that he is 'working on his marriage'.
Then there were other high-profile cases such as Steven Brunswijk who was spotted kissing another woman. But as it turned out: he and his wife Ayla have an open relationship. Waylon confessed to having cheated, but was taken back in the arms by girlfriend Bibi Breijman. And do we need to talk about the Hazes family?
Listen to the podcast About Love with Stevens Brunswijk and Ayla below
Also listen to the AD Media Podcast below or subscribe via Spotify or iTunes. Find all our podcasts on ad.nl/podcasts.
Watch our Show & Entertainment videos below:
Free unlimited access to Showbytes? Which can!
Log in or create an account and don't miss a thing of the stars.

Yes, I want free unlimited access