On our way to the Kartarpur Sahib Gurdwara on the border of Punjab and Pakistan, the state of Punjab Congress Chairman Navjot Singh Sidhu, Prime Minister of Pakistan Imran Khan What my older brother said has been controversial.
BJP responds to Navjot Singh Sidhu's speech Aam Aadmi The parties have protested, Congress There is opposition within the party.
The state of Punjab visited Gurudwara Darbar Sahib on the border with Pakistan yesterday Congress Chairman Navjot Singh Sidhu Worship was held there. Kartarpur Project Management Chief Executive Officer Mohammad Latdeep gave a special welcome to Sidhu at Zero Point on behalf of Prime Minister Imran Khan.
Then Navjot Singh Sidhu Speaking on the occasion, Kartarpur Gurudwara Darbar Sahib said, "Let us open a new friendship between India and Pakistan." Imran Khan is my elder brother. His welcome is a great honor for me and he loves me so much. "
The BJP has accused Congress leader Sidhu of calling Imran Khan his elder brother. Aam Aadmi The parties strongly condemned.
BJP IT chief Amit Malaviya tweeted, "Rahul Gandhi's favorite Navjot Singh Sidhu has called Pakistan Prime Minister Imran Khan his elder brother. Last time, Sidhu embraced and praised General Bajwa, the Commander-in-Chief of the Pakistan Army. Is it any wonder that those close to Rahul Gandhi love Pakistan? "
BJP spokesperson Sambit Bhadra said, "Sidhu's speech is a matter of concern to Indians. Congressmen are hurting Hindus, Rahul Gandhi is criticizing Hindutva, Sidhu is the elder brother of the Prime Minister of Pakistan, something huge is going on.
In his book, Congress leader Salman Khurshid likened Hindutva to Pokohoram, an IS militant group. Yet in India it is politics that satisfies one party Congress The party does, that one side of the people in India would be happy if they praised Pakistan Congress Hopes. There is no such thing in India.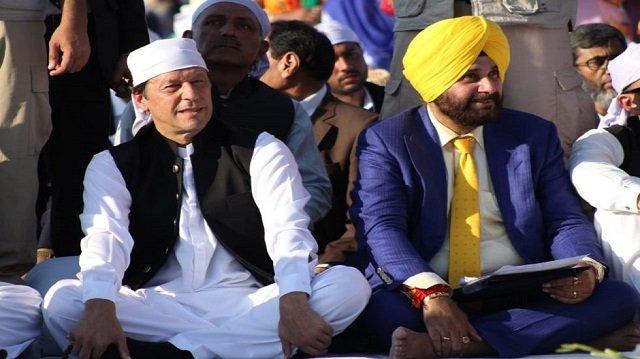 Sidhu, who called Imran Khan his elder brother, last hugged Army chief Gumar Bajwa. Punjab is a border state where Pakistan is a nuisance. Therefore, mature, patriotic leadership is needed there. India is not the right person for Sidhu, Punjab needs someone better than him. "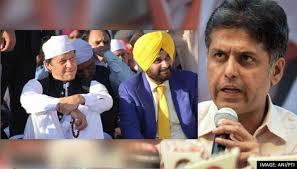 Senior Congress leader Manish Tiwari tweeted, "Let Imran Khan be the elder brother of whoever he is, but to India, the one who spreads terrorism through the ISI army. Sending weapons and drugs by drones to Punjab and across the Jammu and Kashmir border to militants. Can we forget the brothers who died heroically in the Poonch area? "
.