A short-term discussion was held on the three capitals as part of the AP assembly meetings. On this occasion, former minister Kodali Nani made key comments on Amaravati.
Kodali Nani, Gudiwada YSR Congress Party MLA and former minister, said that Chief Minister YS Jagan Mohan Reddy has brought the proposal of three capital cities for the development of the three regions of the state. He made it clear that decentralization is not being done against any caste or religion.. Decentralization is for the development of the three regions. A short-lived debate on decentralization took place in the Assembly on Thursday.

Speaking on this occasion, MLA Kodali Nani said that some people were furious that they were trying to throw mud at CM Jagan. He said that they have no intention to improve the state. Duyya said that Chandrababu's benami stole the assigned lands by scaring the Dalits. Film producer Ashwinidat and director Raghavendra Rao were given land wherever they wanted in Amaravati, he said. He accused Chandrababu of building cheap lands for those he wanted.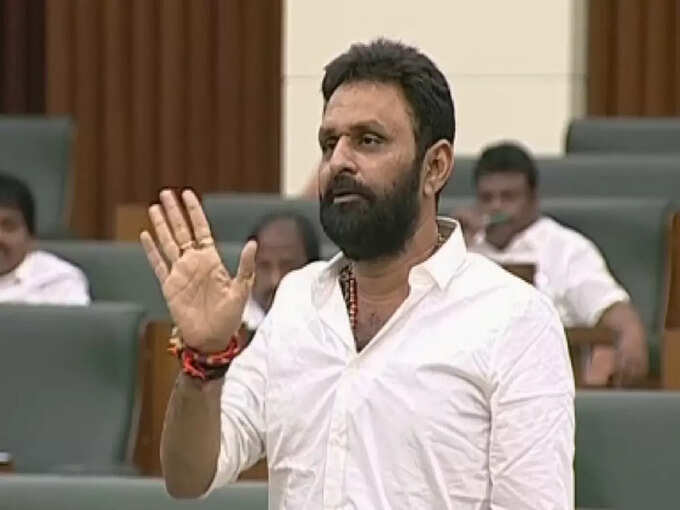 Kodali asked me if there should be only rich people and not poor people in Amaravati. It was denied that Amaravati was made by Kammaravati and Bhramaravati by Chandrababu. Before declaring Amaravati Rs. 50 lakhs.. Acre with graphics Rs. Duyyabat said that it was taken for 5 crores. He said that all TDP leaders have lands in Amaravati.. Lands in other areas were sold and bought in Amaravati. Amaravati has been converted into a real estate company by Chandrababu.. Those who bought the lands want Amaravati to be the capital. Kodali Nani said that TDP leaders do not need the development of the state, they want selfish interests. He asked that all the evildoers had come together on the roads.. The march was for the capital.. for Chandrababu.

Next story
How many years will they play the cassette again and again.. Jagan?: MP GVL
Telugu News App: Download Telugu Samaam App for AP, Telangana Latest Updates, National, International, Education, Business, Cinema, Spiritual, Sports, Viral Stories.