A young Saudi man came out of the monotony of his specialization in the field of road engineering, and sitting for a long time on computers and designs, to the spaciousness of art. Sculpture, after 4 years of work, has reached advanced stages in sculpting and embodiment through the use of clay, and the work of models on sand dunes.
Al-Hawsawi presents a sculpture of the artist, Majed Al-Mohandes
Engineer Nasser Hawsawi, who graduated from the College of Engineering in 2017, told Al Arabiya.net: "I found myself in forming models and paintings through classical drawing and sculpture, through artistic ideas inspired by the elements of the desert, and its starlit nights, through the use of many Sculpting tools according to materials that vary between gypsum, clay and wood.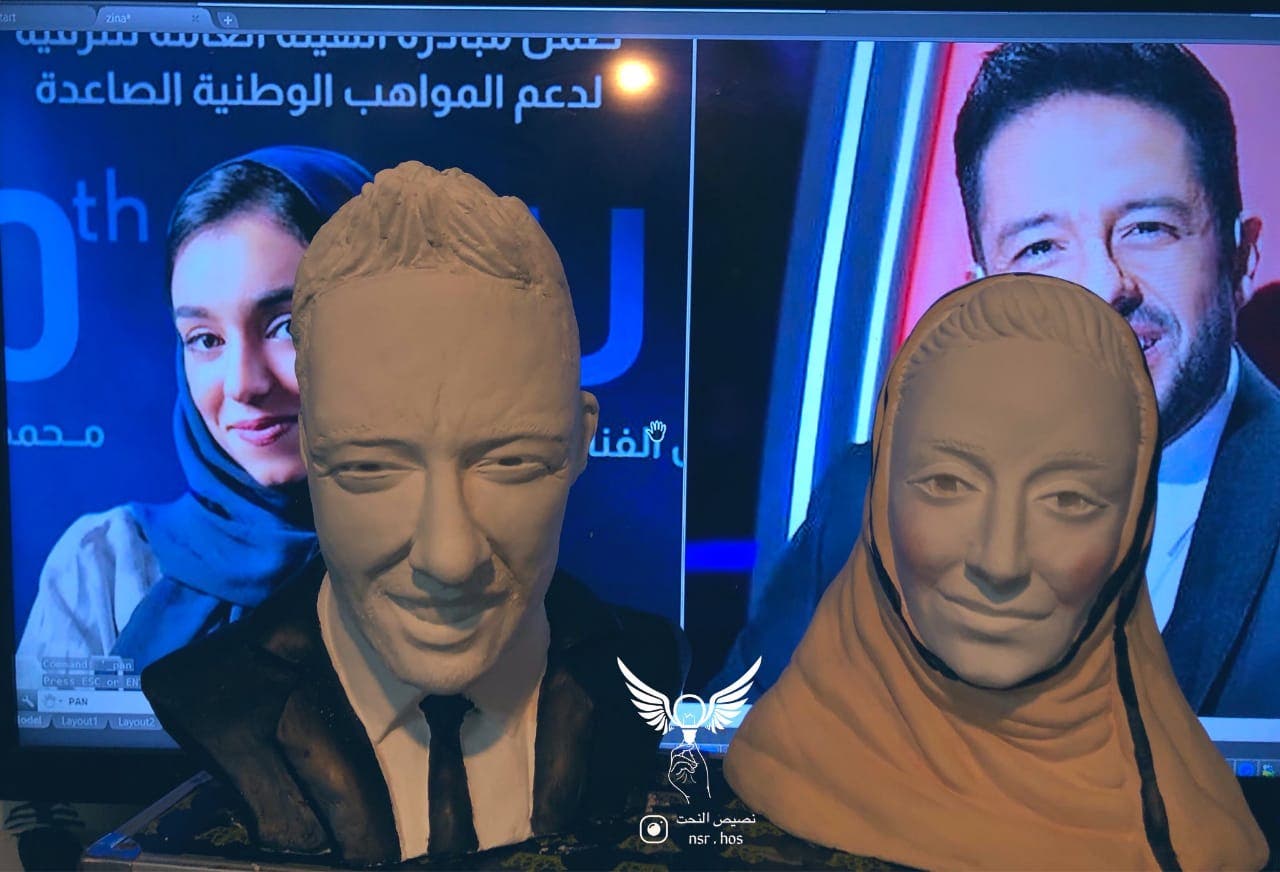 From the artist's work
The most prominent sculpted figures
He also added: "I directed and sculpted many personalities, most notably the personality of Prince Muhammad bin Salman and Prince Khaled Al-Faisal, in addition to some businessmen, artistic and sports figures. Local and international events.
He concluded his speech: "Painting on sand dunes has a distinctive ritual. Every sculptor or painter expresses his feelings and feelings to complete the painting. Art is giving in all its forms."