In a scenario similar to what happened at the Azovstal plant in Mariupol, Russia is seeking to remove Ukrainian fighters and civilians stuck in the Azot plant in the strategic city of Severodonetsk in eastern Ukraine, where fierce battles have been taking place for weeks.
Today, Tuesday, the Russian Defense Ministry announced that it will open a humanitarian corridor tomorrow, Wednesday, to evacuate civilians from the Azot plant, noting that Russian forces and formations of Luhansk separatists are ready to organize a "humanitarian operation to evacuate civilians," adding that civilians will be transferred to the separatist Lugansk region.
chance to surrender
It also offered the Ukrainian fighters who are sheltering in the Azot chemical plant the opportunity to surrender tomorrow, according to the Interfax news agency.
She also explained that Kyiv had requested the creation of a safe corridor to help civilians leave the factory, after destroying all the bridges linking Severodonetsk with the territory controlled by Ukrainian forces.
Russian advance
These statements came after the Ukrainian Chief of Staff announced yesterday that Russian forces had expelled the Ukrainian army from the center of the strategic city.
During the past hours, the Russian forces made remarkable progress in the framework of their large-scale offensive in the eastern Donbass region, and took control of about 80 percent of Severodonetsk.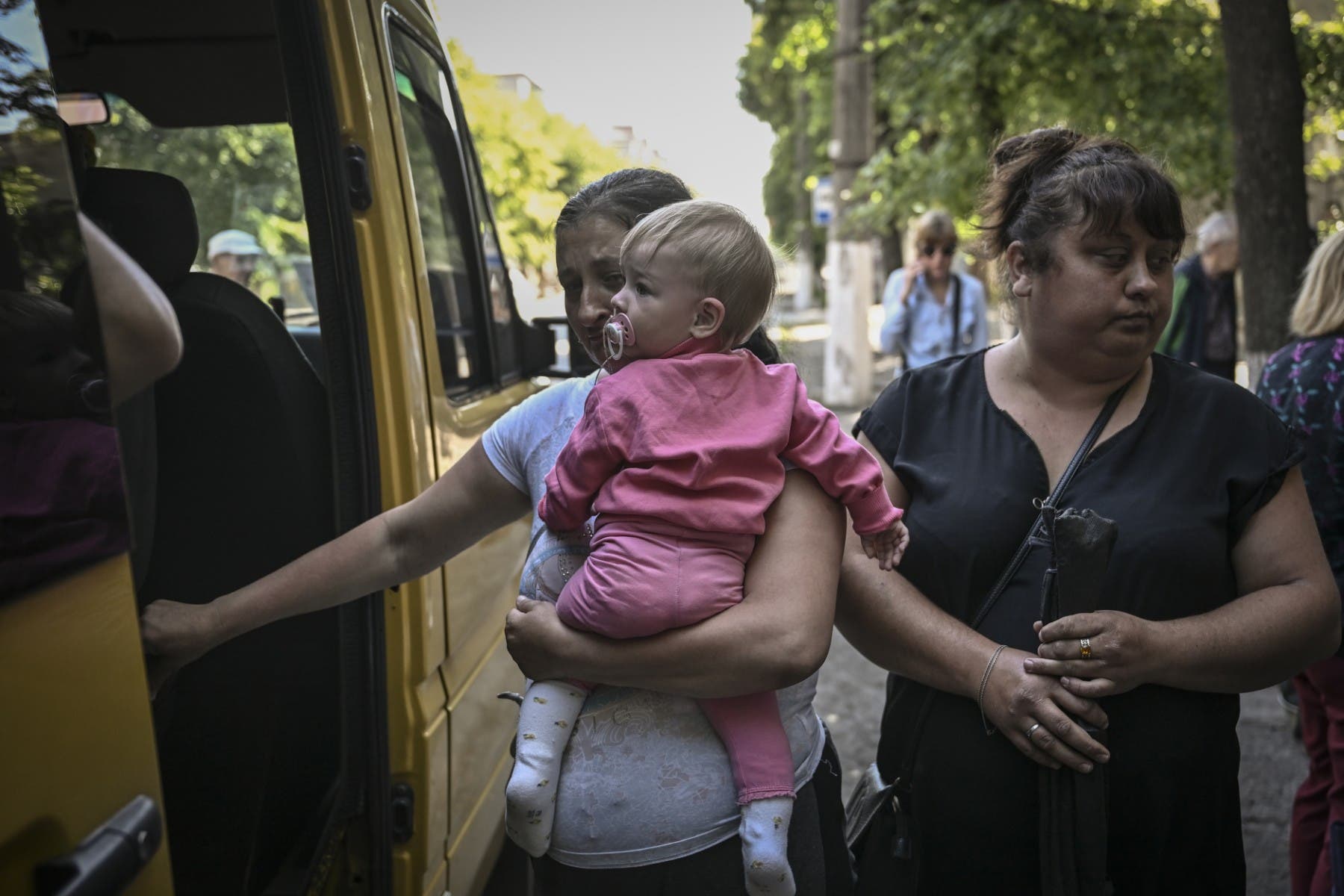 Severodonetsk (AFP)
blow up the last bridges
Meanwhile, Lugansk Governor Sergey Gaidai said yesterday that evacuations from the city had become impossible with the bombing of the last bridges.
It is noteworthy that the Russian forces had taken control of many areas in Donetsk, which together with Luhansk constituted the eastern Donbass region, but during the past weeks the fighting intensified violently in Severodonetsk.
Russia aims to control the entire Donbas basin, after it was partially seized by pro-Moscow separatists in 2014, with the aim of opening a land corridor linking the east with the Crimea, which it annexed to its territory in the same year.