Agatha Christie's novel "A Murder on the Orient Train" inspired the Saudi writer Mohammed Al-Muqbil to write an interesting story that takes place on the train between distinguished characters called "The Budgie's Train Manga", which is a comic book created by a group of young people in the "Japanese manga" style.
The work team included illustrators, authors and marketers to produce this work with a Saudi vision.
The author, Muhammad al-Muqbil, told Al Arabiya.net that the art of manga is the art of comics borrowed from the Japanese art that spread in Japan, and it differs from the art of comics in the Arab world with different style and method of reading, and certain details, indicating that he started working in this field 3 years ago, During which he tried to implement 9 attempts for comic stories, one of which succeeded in this attempt, "The Budgie Train Manga" due to obstacles and the lack of talent or production for these works, but he did not feel despair, but continued the path of work.
He added that the need for manga art is very tiring and needs an artistic sense, and he began publishing the work within 4 months of its production, and praise be to God. It is a very successful experiment, and requests started pouring in on the project, which can be viewed electronically.
He added that the beginning was when he saw a poster of a Saudi animation film, which began his artistic career in clips not exceeding 30 seconds on YouTube, and here I started with the desire to create his own stories to turn them into cartoons or comics in the future. And then he started making his own story, which took him 6 months for each novel, five pages a day, confirming the great support of his family to achieve success.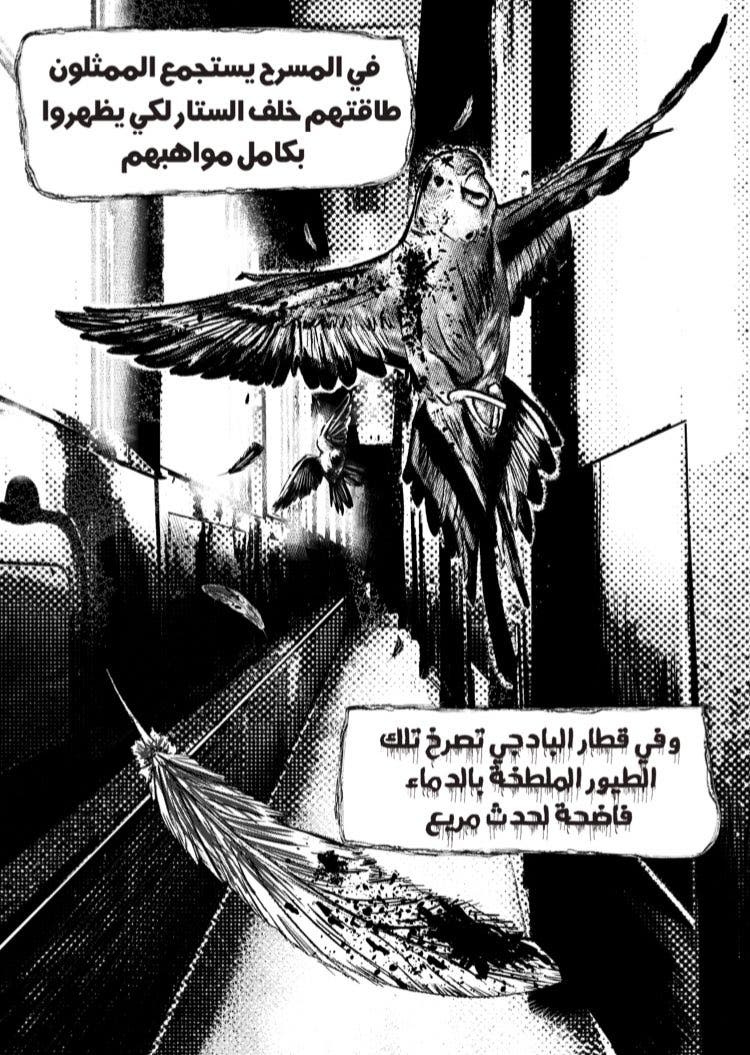 He added that the technical foundations of the work were working on two components, first the focus on conveying the idea as it is, and the other was in focusing on personal charisma. And the practical foundations were in creating a cooperative team, even with long implementation periods.
He concluded his speech by stressing that he seeks to establish a special digital studio for the production of comics, whose shadows have begun to become clear to me, praise be to God, and to develop his talent for writing and making a name for his works before his name.