Last Updated: 04 May, 2022 06:55 AM
Published: 04 May 2022 06:55 AM
Last Updated: 04 May 2022 06:55 AM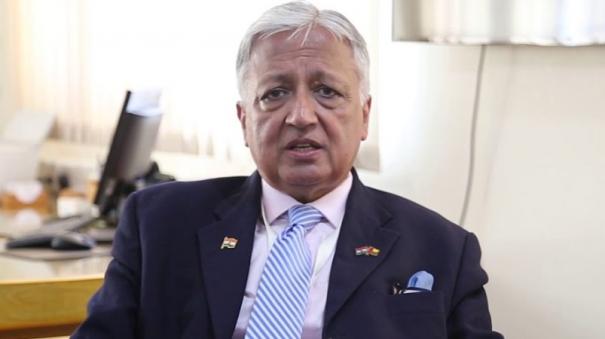 Guwahati: Prime Minister's Special Adviser Deepak Vora has confirmed that the importance of India on the world stage has increased.
The 7th Memorial Lecture by Prof. Sarath Mahanta was held at the Royal International University, Guwahati, Assam. Deepak Vora, Special Adviser to the Prime Minister, said:
The importance of India on the world stage has increased. India has emerged as a country that addresses the vital needs of the world. India is achieving significant goals, especially in health, climate change and economic recovery. These are the great challenges facing mankind in today's environment.
The last 100 years have seen great changes on the world stage, both politically and economically. The much-anticipated Chinese dream is now being pushed to nothing. China, once an international partner of all nations, has now emerged as a threat to all nations. Not only other countries but also India's neighbors are now aware of this and are awake. They also want India to reclaim themselves.
After independence, India was in a situation where it had to reach out to other countries for food. At one point when the foreign exchange reserves dissolved the country also faced a situation of mortgaging gold. These are all the worst times India has ever faced.
India was also shaken by the spread of the corona Pandemic. But we managed it well and recovered successfully from it. And India has grown into a hyperpower force in the healthcare structure.
India is making progress
The world is amazed to see India moving towards the goal set by overcoming all kinds of challenges. India is achieving the set target, including vaccinating the country's population and controlling carbon dioxide emissions.
It has completed the construction of the longest highway in the world and will soon complete the task of providing safe drinking water to all households. Thus he said. The function was attended by many including Assam State Assembly President Biswajit Dimari.
.