Last Updated : 18 Jan, 2023 05:31 PM
Published : 18 Jan 2023 05:31 PM
Last Updated : 18 Jan 2023 05:31 PM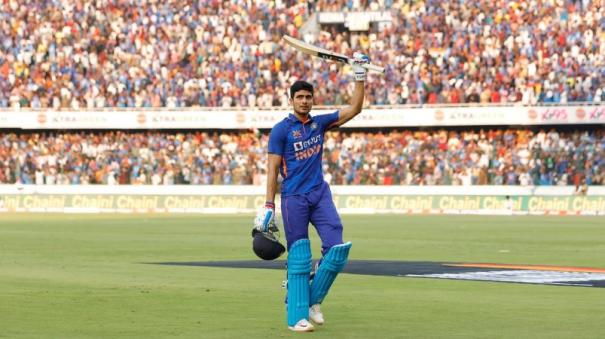 Hyderabad: India scored 349 runs in the first ODI against New Zealand. Subman Gill scored 208 runs for the Indian team. His performance helped the Indian team a lot.
New Zealand cricket team is touring India and playing cricket series. Both teams are currently playing in a 3-match ODI series. The first match of this series is being played today at the Rajiv Gandhi International Cricket Stadium in Hyderabad.
The Indian team won the toss and chose to bat. Captain Rohit Sharma and Gill opened the innings. Rohit was out for 34 runs. Kohli and Ishan Kishan, who followed, got out with single digit runs.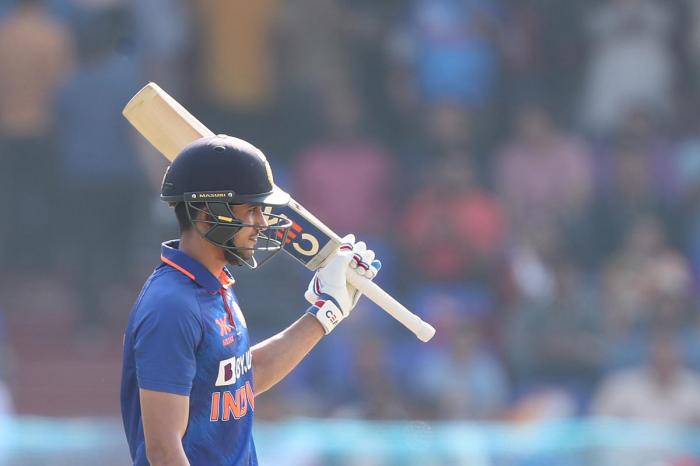 Gill then put on a partnership of 65 runs with Suryakumar Yadav and 74 runs with Hardik Pandya. Suryakumar lost their wickets for 31 runs and Pandya for 28 runs.
Washington Sundar and Shardul Tagore were quick to return to the pavilion. At the same time, the Indian team did not hit a boundary till about 26 balls. Gill, however, had fireworks in the last three overs. He got out after scoring 208 runs off 149 balls in the last over after a rain of sixes. He hit 19 fours and 9 sixes.
At the end of 50 overs, the Indian team scored 349 runs for the loss of 8 wickets. New Zealand chases down the target of 350 runs. Mitchell and Henry Shipley took 2 wickets each for the team.
Don't miss out!