Last Updated : 25 Nov, 2022 03:13 PM
Published : 25 Nov 2022 03:13 PM
Last Updated : 25 Nov 2022 03:13 PM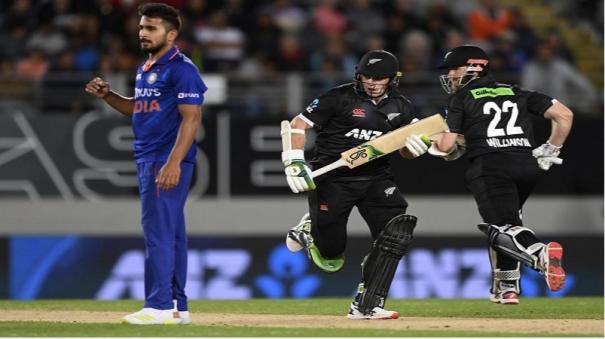 Auckland: New Zealand won the first ODI against India by 7 wickets. The team's captain Kane Williamson and Tom Latham also put on a strong partnership of 221 runs to achieve this victory.
The Indian cricket team is playing a cricket series on a tour of New Zealand. Both teams are currently playing in a 3-match ODI series. The first match of the series was played at the Eden Park Cricket Ground in Auckland. New Zealand won the toss and chose to bowl.
Captain Dhawan and Subman Gill were the openers for the Indian team. Both put on a partnership of 124 runs for the first wicket. Gill was out for 50 runs. Dhawan scored 72 runs. Shreyas Iyer scored 80 runs. Sanju Samson scored 36 runs. Washington Sundar scored 37 off 16 balls. At the end of 50 overs, the Indian team had scored 306 runs for the loss of 7 wickets.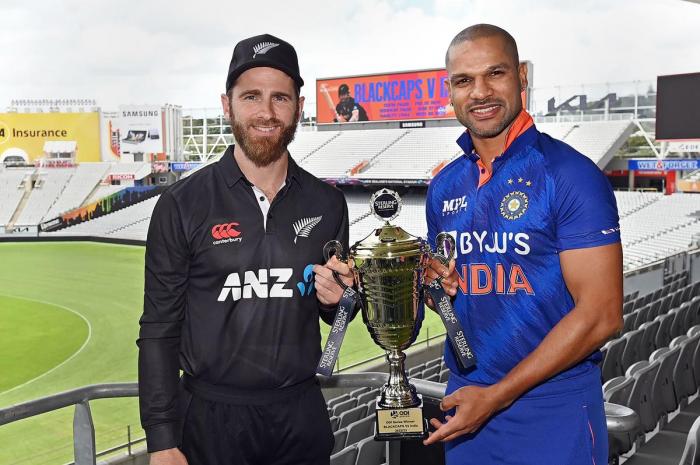 New Zealand chased down the target of 307 runs to win. The team stumbled after losing three wickets while scoring 88 runs. Captain Williamson and Tom Latham, who formed an alliance for the fourth wicket, also formed a partnership of 221 runs. Letham scored 145 off 104 balls. Williamson scored 94 runs. New Zealand scored 309 runs for the loss of 3 wickets at the end of 47.1 overs. It won by 7 wickets.
The Indian team bowlers could not take the wicket of both of them. In the 36th over, Indian captain Dhawan had let a challenging catch slip through his fingers. With this victory, the New Zealand cricket team has taken a 1-0 lead in the series. This is the second time the team has successfully chased 300-plus runs in ODI cricket.
Don't miss out!