Last Updated: 26 Jun, 2022 07:26 AM
Published: 26 Jun 2022 07:26 AM
Last Updated: 26 Jun 2022 07:26 AM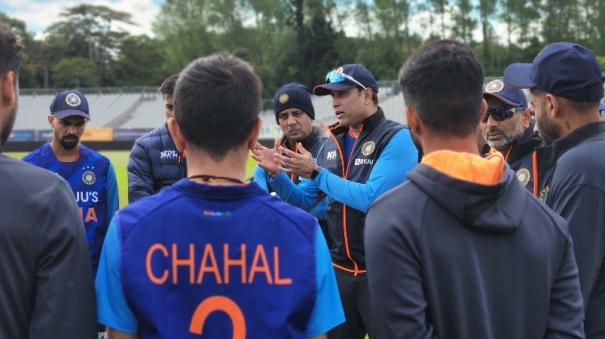 Dublin: The first T20 match between India and Ireland takes place today.
The Indian cricket team is touring Ireland to play in the two-match T20 series. The first match will take place tonight at 9pm in Dublin. Hardik Pandya is set to captain the Ireland series as Rishabh Bandh has been named in the squad for the Test series against England.
Similarly VVS Laxman is working as a coach for this series. Suryakumar Yadav, who is recovering from injury, could bang in 3rd or 4th place. Sanju Samson and Deepak Hooda may try to take advantage of the opportunity available to them. Meanwhile, Rudraj Kejriwal, who is battling with the crisis, is in a position to show improved ability.
The Ireland series is a chance for the Indian team to find the best players for next month's series against England and the T20 World Cup in Australia later this year. Umran Malik and Arshdeep Singh could be given a chance as the Irish pitch will be conducive to cracking.
The series against India, the strongest team in Ireland, has the potential to attract world attention. The team is led by Andrew Palbirney. The series airs live on the Sony Channel.
.