Last Updated : 15 Jan, 2023 11:33 PM
Published : 15 Jan 2023 11:33 PM
Last Updated : 15 Jan 2023 11:33 PM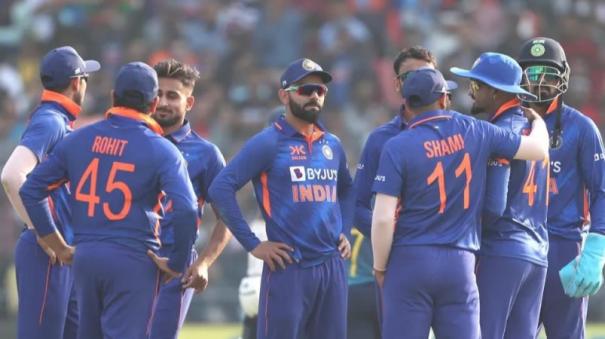 Thiruvananthapuram: India won the third ODI against Sri Lanka by 317 runs in Thiruvananthapuram. With this, India became the first team to win by 300+ runs in men's ODI cricket.
Both Kohli and Subman Gill scored centuries in this match. Similarly, Siraj bowled tremendously and took 4 wickets and was amazing. With that, the Indian team got this quality victory. Won the series 3-0. As the ODI World Cup series is going to be held this year, this great performance of the Indian team has attracted a lot of fans.
Teams who have won by the most runs in ODI cricket..
India vs Sri Lanka – India win by 317 runs – 2023

New Zealand vs Ireland – New Zealand win by 290 runs – 2008

Australia vs Afghanistan – Aussies by 275 runs. Success – 2015

South Africa vs Zimbabwe – South Africa won by 272 runs – 2010

South Africa vs Sri Lanka – South Africa won by 258 runs – 2012

India vs Bermuda – India won by 257 runs – 2007
Don't miss out!