Deepak Sahar's all-round batting and Bhuvneshwar Kumar's patient play helped Sri Lanka to a 3-wicket victory in the second ODI against Sri Lanka in Colombo yesterday. Indian team Won and captured the one-day series.
Bat first Sri Lanka team Accumulated 275 runs for the loss of 9 wickets in 50 overs. He scored 276 runs to win the toss Indian team With 5 balls to spare, they lost 7 wickets and won by 3 wickets for 277 runs.
They won the three-match ODI series 2-0 Indian team Has captured.
On Sri Lankan soil after 2012 Indian team Retained the history of never losing a one-day match.
This is the 3rd highest score chased in a day-night ODI on Sri Lankan soil. It is also the ninth consecutive ODI series against Sri Lanka since 2007 Indian team Has captured. The team has won 93 ODIs against Sri Lanka and is the team with the most wins against a team Indian team Has received.
Deepak Sahar, who was the 8th batsman, and Bhuvneshwar Kumar, the 9th batsman, were the main contributors to India's success.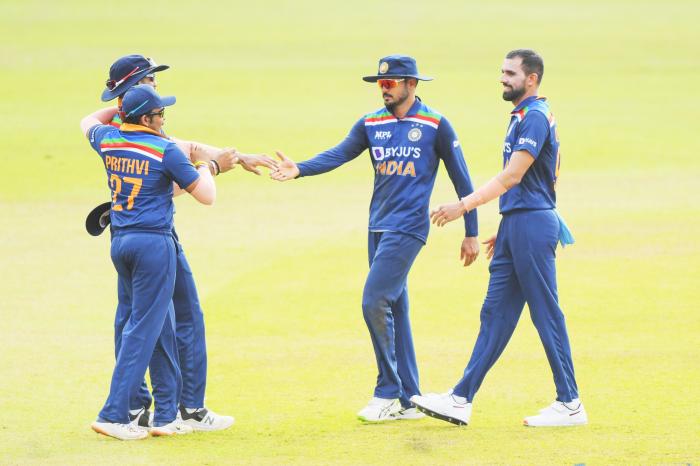 When I saw both bowlers lead Audi to victory, I was reminded of the 1997 Titan Cup against Australia. In that match in Bangalore, Jawaharlal Srinath and Anil Kumble together overcame the Australian bowling to beat India in the last over. The same was the case with Deepak Sahar and Bhuvneshwar Kumar.
Deepak Sahar scored 69 off 82 balls to win the man of the match award. Played to accompany him Bhuvaneshwar Kumar He was unbeaten on 19 runs.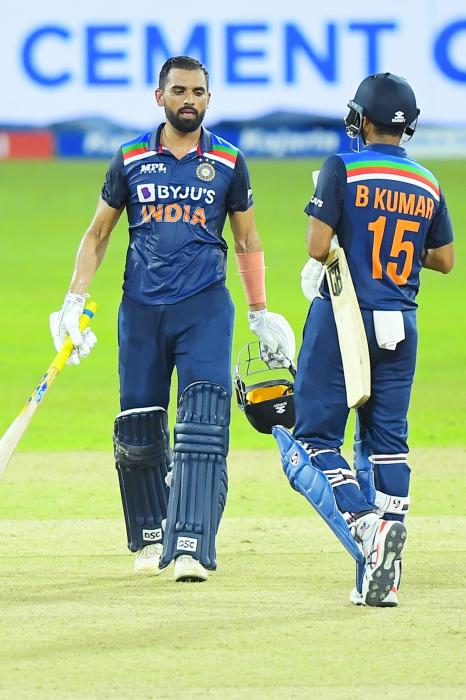 Ravindra Jadeja's 77 in the World Cup was the eighth highest score by a player in the Indian team, followed by Sahar's 69.
Bhuvnesh and Sahar put on an 84-run partnership for the 8th wicket to lead India to victory.
At one point Indian team With 116 runs for the loss of 5 wickets and then 193 runs for the loss of 7 wickets, the game went to the Sri Lankan side. But, Deepak Sahar, Bhuvaneshwar Kumar The two tied the team together and brought the side to victory.
Before this match, Deepak Sahar's highest score was 12 runs. However, due to the team environment and the need for victory, Deepak Sahar showed his all-rounder prowess in batting and scored his first fifty. Although Deepak Sahar has scored fifties in first-class matches before, this is the first fifties he has scored internationally.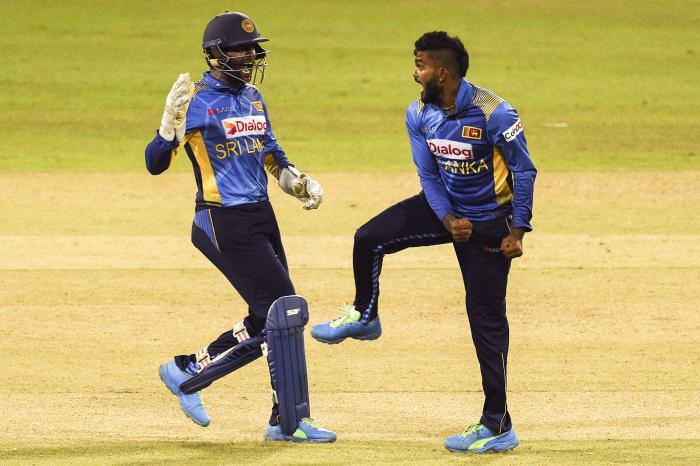 Deepar Sahar's patient play, shots and slow balls were praised by the Sri Lankan bowlers. Bhuvneshwar Kumar's experience, patience and cooperation with Sahar contributed to the success.
At one point it was like a match between Sri Lankan fast bowler Hasaranga and the Indian team. Hasaranga bowled very well and controlled the Indian batsmen. Sahar and Bhuvneshwar Kumar managed to bowl Hazaranga's bowling, which took the wickets of Prithviraj Shah, Thawan and Kurnal Pandya.
With a target of 276 runs to win Indian team களமிறங்கியது. Prithviraj Shah hit 3 fours in the innings and was bowled out for 13 by Hasaranga. Ishant Kishan came in and Rajitha bowled a clean ball in a run.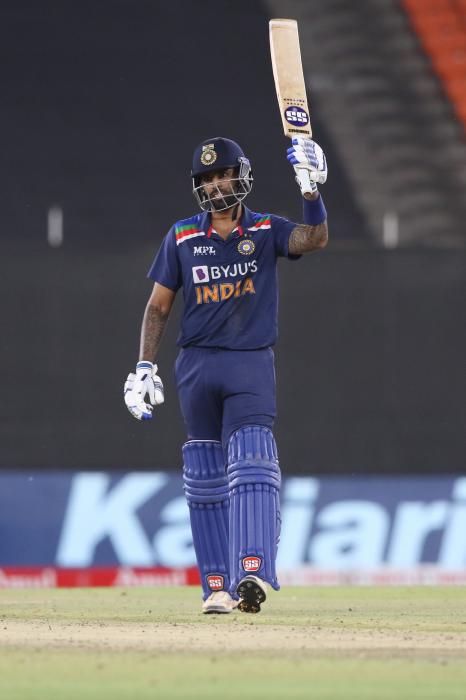 Manish Pandey and Thawan both batted somewhat for the 3rd wicket. Tawan was bowled out for 29 by Hasaranga. Suryakumar Yadav and Pandey both recovered for the 4th wicket. Pandey was run out for 37 and was again disappointed. Pandey's game, which added runs very slowly, was not satisfactory. Both added 50 runs for the 4th wicket.
In the ensuing Hardik Pandya duckout, Sanaka bowled a disappointing outing. Kurnal Pandya and Suryakumar Yadav relaxed for the 6th wicket. Yadav hit a fifty off 42 balls. Suryakumar added 53 runs before Sandakan lost the wicket in the quarterfinals. Colonel Pandya bowled Hasaranga for 35.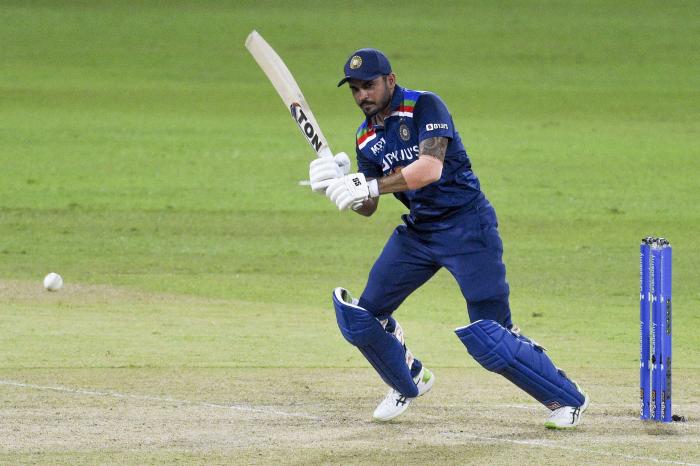 Losing 7 wickets for 193 runs Indian team Stumbled. Deepak Sahar for 8th wicket, Bhuvaneshwar Kumar The pair joined. Both of them managed to bowl the Sri Lankan bowlers gracefully and led the team to victory. Sahar was unbeaten on 69 and Bhuvneshwar on 19. In 49.1 overs Indian team Won by adding 277 runs for the loss of 7 wickets. Hasaranga took 3 wickets for Sri Lanka.
Before Sri Lanka team Batting first. The batting of the Sri Lankans in this match was somewhat better than in the first ODI.
Banuka and Fernando gave a good start. Banuka was bowled out for 36 by Sahal. They added 77 runs for the first wicket. In the ensuing Rajapaksa duckout, Sahal came out on top. De Silva added 32 and Asalanga 65.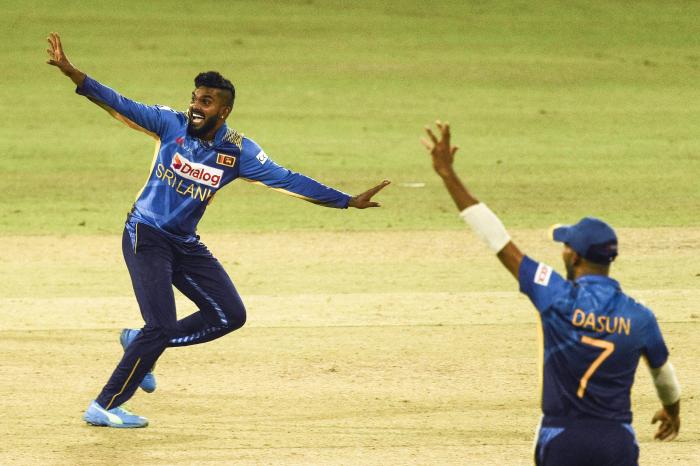 Karuna Ratne remained unbeaten on 44 till the end. The middle order batsmen did not score big. Sri Lanka added 275 runs for the loss of 9 wickets in 50 overs.
For India, Bhuvneshwar Kumar, Sahal took 3 wickets each and Sahar took 2 wickets.
.