Before the start of the match against Pakistan in the T20 World Cup Indian team The former captain of the Pakistan team said that the players were scared because of the severe crisis Inzamam ul Haq Teased.
Pakistan has played 50 overs and T20 matches against India since 1992. Had played in 12 matches so far and lost all of them. But, the Pakistan team was held in the United Arab Emirates for the first time T20 World Cup The Indian team won the match.
In addition, Shakeen Afridi's superb bowling, Babur Azam and Rizwan's menacing batting posed a great challenge to the Indian team. Audi Pakistan won by 10 wickets without giving any chance to India to win.
Former captain of the Pakistan team on the defeat of the Indian team and the body language of the players Inzamam ul Haq Interviewed by a private channel. Then he said:
With the arrival of India captain Virat Kohli and Pakistan captain Babur Azam to bowl the toss, the hosts seemed to be in crisis.
For me the Indians are in a state of tension and fear even before the match starts. Seeing their body language, especially Virat Kohli's body language toss, he knew he was tense.
But the Pakistani players were more confident compared to the body language of the Indian players. Even after Rohit Sharma was ruled out Indian team Not to say not in tension. Rohit Sharma batted in crisis. Even before the start of the match it was clear that the Indian players were in crisis.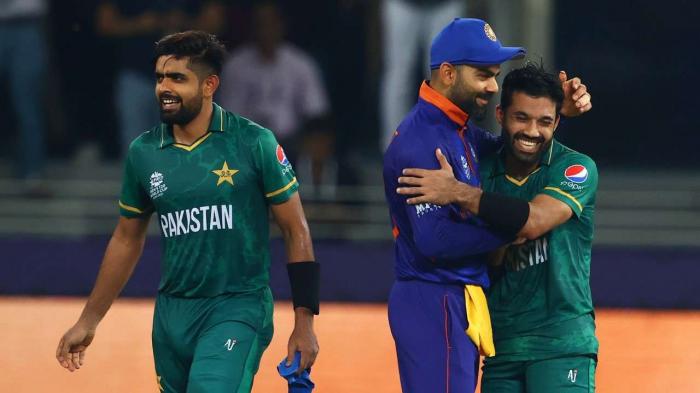 As bad as it was before playing against Pakistan Indian team Never played. In the T20 tournament Indian team Excellent team, no doubt about it.
If you look at the performance of the Indian players over the last 3 years, it seems that they are the ones who deserve to win the World Cup. But the match against Pakistan put a lot of pressure on the Indian players and added to the fear.
With Pakistan Indian team Failed, received great reviews on the social website. Despite taking a break of up to a week, Santner of New Zealand could not even cope with the Test bowling. The Indian players will play better against the spinners, but it was the pressure that pushed them to defeat
Thus said Inzamam
.