As a result of Saudi Arabia's repatriation, Saudis are holding on to jobs in the private sector as well as government jobs. According to figures from Saudiization until the end of the third quarter of 2020, more than a dozen expatriates are employed in the seven major categories of jobs in the private sector.

Also Read: Oman Amnesty; Embassies urge benefits to be utilized
The total indigenous representation in the private sector is 23.8 per cent
According to the latest figures, the representation of natives in the private sector is 23.8 per cent. Of the total 85 lakh private sector employees, 20.3 lakh are Saudis. The remaining 64.8 per cent are expatriates. The highest number of Saudis working in the financial and insurance sectors is 83.6 percent. Saudis make up 71.9 percent of the administration. Domestic employment accounted for 71.5 per cent of foreign company jobs, 63.2 per cent in mining-related jobs, 52.9 per cent in education-related sectors, 50.7 per cent in information and communication-related jobs, and 50.6 per cent in jobs related to electricity, gas and AC supply. This was reported by Al Iqtisadiya newspaper. The Saudis have the lowest representation in agriculture (15.5), fisheries (13.5) and construction (12). This assessment is based on the number of private sector employees registered with the General Organization for Social Insurance. The agency conducted a study on Saudiization, dividing the workforce into a total of 21 sectors. The report also found that Saudiisation has enabled Saudis to be better represented in the areas of health and manufacturing.
Indigenization to more areas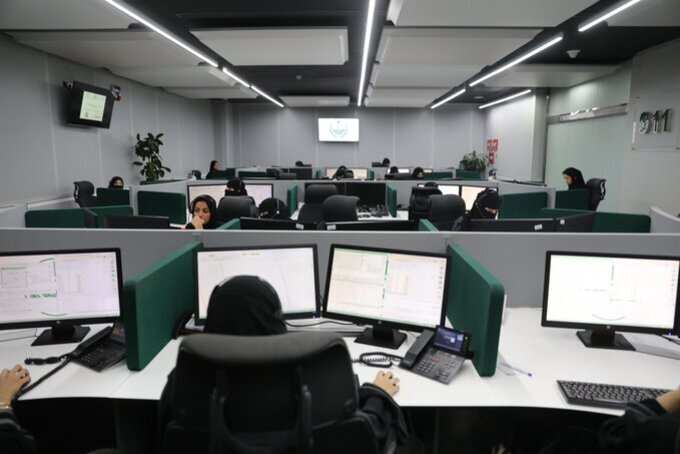 Meanwhile, the Saudi Ministry of Human Resources and Social Development last month decided to extend repatriation to more jobs. The ministry has decided to implement localization in jobs in restaurants, cafes, malls and hypermarkets. Ahmed al-Razihi, the minister for human resources and social development, said the move was part of efforts to create more jobs for Saudis in the private sector. But it is not yet clear which jobs will be reserved for Saudis in these places where lakhs of expatriates, including Malayalees, work.
The education sector will also be restricted to Saudis
The Saudi government has recently decided to extend repatriation to the education sector. It is estimated that 87,000 expatriates currently working in Saudi Arabia will lose their jobs once the decision is implemented. According to official figures, 272,000 people are employed as teachers and other staff in public and private sector educational institutions across the country. About 30 per cent of them are expatriates. Expatriates work in more than 87,000 positions. The government has decided to exempt expatriates from these jobs and give them to the natives. The Ministry of Labor has proposed to make the posts of teachers, administrators and supervisors in private schools exclusively for natives.
.