Last Updated: 13 Jun, 2022 06:31 AM
Published: 13 Jun 2022 06:31 AM
Last Updated: 13 Jun 2022 06:31 AM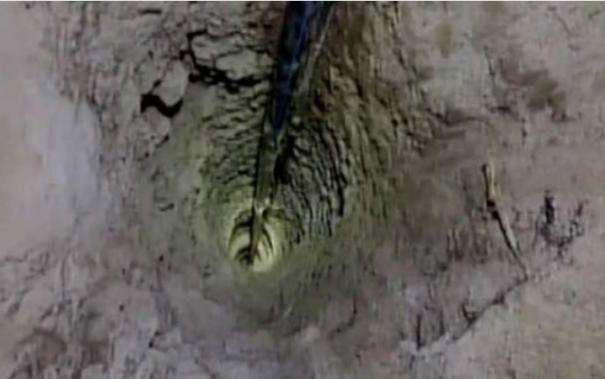 Janjgir: Rahul, an 11-year-old boy, fell into an 80-foot-deep well in Chhattisgarh's Janjgir Samma district, which was left uncovered.
He cannot hear or speak. State Disaster Response Team and National Disaster Response Team have been working for more than 40 hours to rescue him. They are joined by a remote control robot rescue team from Gujarat.
Another pit is being dug by a JCB machine near the deep well to rescue the boy. A team of doctors is on standby at the scene of the rescue operation.
The boy who was trapped in the deep well was given banana and juice. Parents are in touch with him. Oxygen is pumped into the deep well. Chhattisgarh Chief Minister Bhupathi Bagel is overseeing the rescue operation.
He spoke to the boy's parents during a video call. He said full efforts would be made to rescue the boy along with a team of robots from Gujarat.
.