Last Updated: 10 May, 2022 07:40 AM
Published: 10 May 2022 07:40 AM
Last Updated: 10 May 2022 07:40 AM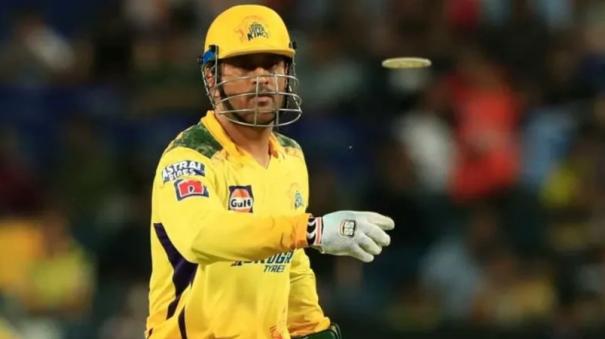 Mumbai: The 55th league match of the IPL cricket tournament was played yesterday at the DY Patil Ground in Mumbai. Playing first, CSK scored 208 for 2 in 20 overs. The Delhi Capitals then went on to score 117 in 17.4 overs and lost by 91 runs. Commenting on the victory, CSK Captain Dhoni said:
We showed great ability in this game. The batsmen played very well and piled up runs. It would have been nice if this kind of success had come earlier. Gives bowlers a sense of security when accumulating runs too much. It is necessary to control the action batsmen of the Delhi team. Mukesh Chaudhary and Simarjit are talented. They have to play a lot of matches to mature in the game.
The bowlers need to know which ball to throw and which not to throw for the 20 over match. I didn't think about going to the playoffs. Thinking about the play-off and net run rate only creates unnecessary stress.
That is all that is needed for now. I'm not a big fan of accounting. I'm been like this since the day I was in school. I do not account. It would be nice to qualify for the play-off round. Nothing in this world will be destroyed without progress.
Thus said Dhoni. CSK will play their 12th league match against Mumbai Indians on the 12th.
Today's game
Lucknow – Gujarat
Time: 7.30pm
Live: Star Sports
.