Tollywood Celebrity Couples Naga Chaitanya- Samantha Divorce affair is still with me in the mouths of the people. A month after the two announced their separation, we've seen some news related to it go viral. Netizens who have seen every occasion, every quotation that Samantha puts on her social media account have been attributed to the Chaisam divorce issue .. Now the tribe is trolling the same Samantha. There is no reason for that. Naga Chaitanya's birthday is being targeted and commented on in various ways as if it is someone's logic.
Samantha, who has been playing the role of Yama active on social media for the past few days, became silent on Naga Chaitanya's birthday yesterday. In fact, the couple said that they would continue to be friends even if they put a full stop to the marriage, so it was hoped that Samantha would get a wish from Chaitu. But that did not happen. Over the next day, today, Samantha posted insta stories wishing her pet dog Hash a special birthday.
Shruti Haasan's reaction on father Kamal Haasan's health condition .. Is she the Bigg Boss-5 host ..?
Looking at these posts it makes sense that Sam who did not care for Naga Chaitanya's birthday at all .. celebrated Hush's birthday in a grand way. Seeing this, Samantha is pouring so much love on the dog .. Netizens are commenting asking why she did not wish her ex-husband a happy birthday. How do you do all this cool stuff? That is depressing. Is Naga Chaitanya so hateful to Samantha ..? Exclaimed. However, the Chai-Sam bond with Hush Birthday has once again become a hot topic.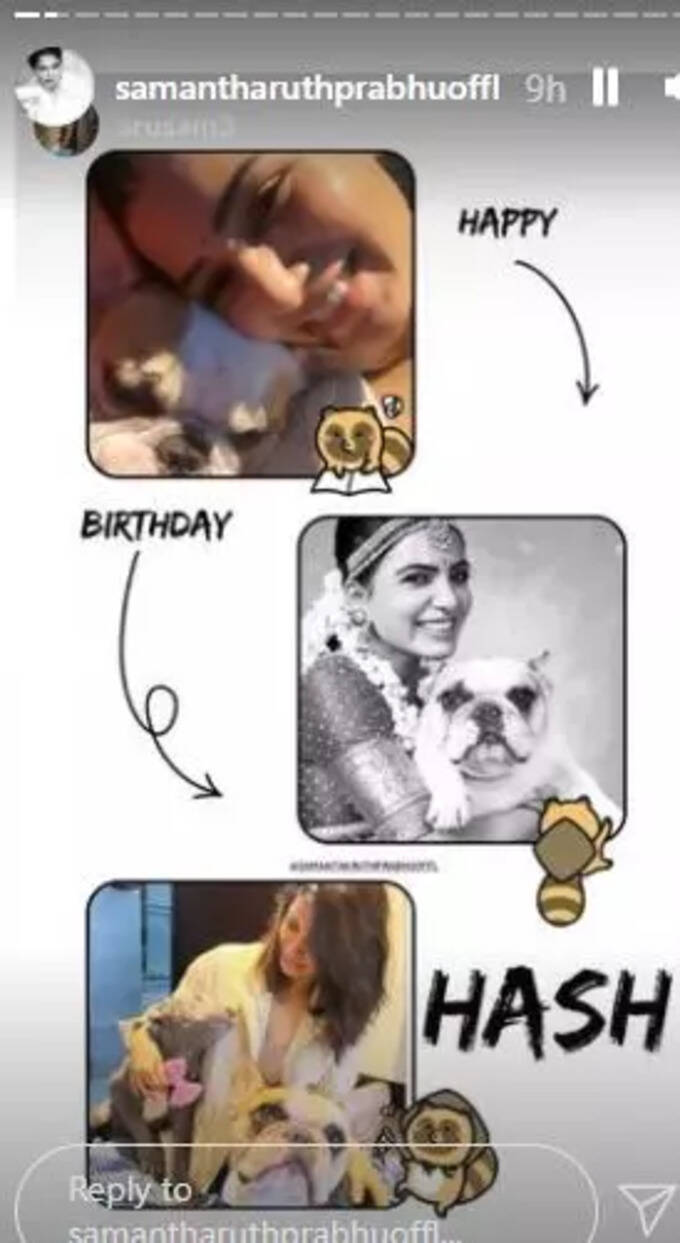 .