On
T Meena's husband Vidyasagar (48) With pigeons, the issue of pigeons has become a topic of discussion. Vidyasagar, who had been suffering from a respiratory problem for some time, died suddenly on Tuesday night. According to local media reports, Vidyasagar fell ill due to an infection caused by a large number of pigeons near Meena Vallinti in Chennai. And, what are the risks of transmitting infections from pigeons?
Many people are fascinated by pigeons. But experts warn that there is a risk that they could spread many infections to humans. It is said that the whole body, from pigeon droppings to eyelids, is home to a variety of viruses. Medical experts warn that there is a risk of an outbreak of dozens of these viral diseases. Pigeon droppings contain a fungus called histoplasma, which causes a lung infection called histoplasmosis. The fungus is also found in the feces of bats.

Pigeons are at risk of outbreaks, especially of respiratory diseases. Explains that mainly the elderly, pregnant women and young children are at immediate risk of infection. Many people are unknowingly suffering from chronic respiratory diseases due to pigeons.
Generally AC mechanics are more likely to suffer from lung and respiratory diseases. Experts say that the reason for this is not the pigeon. Pigeons are mostly housed in AC machines in multi-storey buildings. Explain that there is a risk of spreading infections from the pigeon droppings that are there.
In 2019, GHMC staff captured hundreds of pigeons and left them in the Srisailam forest. The pigeons, which have become deadly to many, have been moved to forested areas, spreading infections within the twin cities. Pigeons, mainly of the Blackrock type, were caught and moved with the help of nets.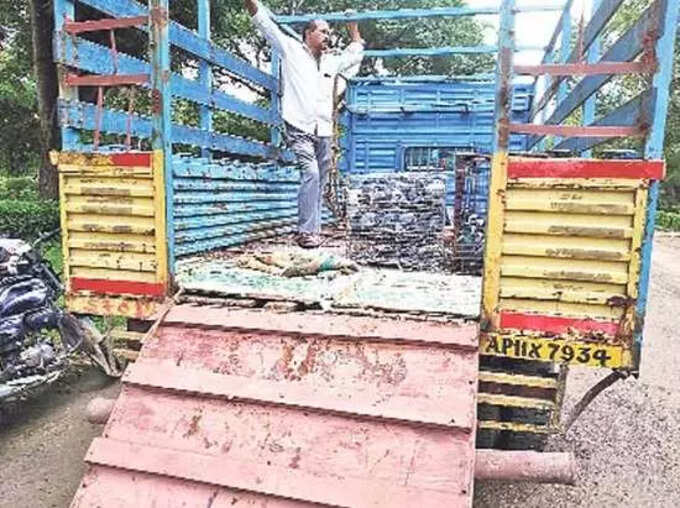 At the historic Mojanjahi Market, Baldia staff caught hundreds of pigeons and left them in the Srisailam forest. There ice cream shops, butcher shops, bakery operators, staff as well as customers are suffering from respiratory diseases due to pigeons. In addition, the restored domes at Mozanjahi Market are becoming ugly as thousands of pigeons flutter over other historic buildings within the city limits. Removing and cleaning them back has become a routine for GHMC officials. To avoid this situation the pigeons were caught and moved to the forest areas.
Baldia authorities have previously issued orders not to give feeding to pigeons. It was suggested that pigeons should not be encouraged at all, especially at markets and food stalls. Feeding of pigeons is prohibited in all GHMC parks.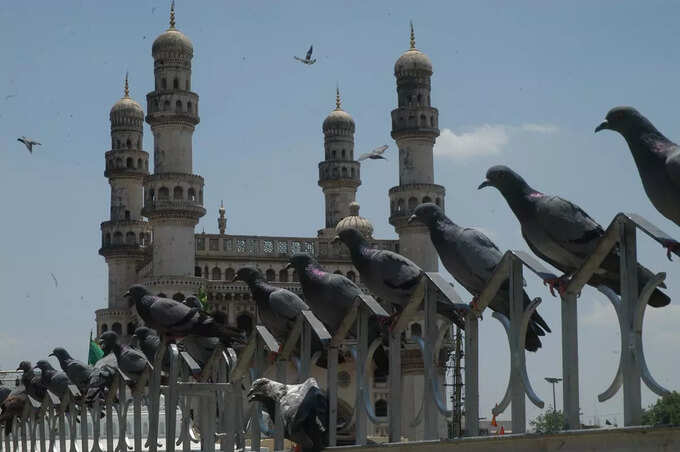 Dr. Vasudeva Rao, head of the Department of Bird Studies, Professor Jayashankar Agricultural University, has been studying the spread of pigeons and their infections in the twin cities of Hyderabad and Secunderabad for the past three years. Vasudeva Rao revealed many details about the damage caused by pigeons to humans. He expressed some concern over the doubling of pigeons in Hyderabad. Some suspect that the Kovid virus may also be transmitted from pigeons. However, it is reported that research on this is ongoing.
Actress Meena's husband Vidyasagar has been reported to have contracted an infection caused by inhaling air from pigeon droppings and has been undergoing treatment for chronic respiratory problems for some time now.
Don't Miss:
★ Hyderabad Biryani caught cheating interstate thief
★ Teacher dance with students .. Beauty, performance is super! The video went viral
★ Good news for the people of Pulivendula .. Jagan Government orders
.