Last Updated: 07 May, 2022 06:29 AM
Published: 07 May 2022 06:29 AM
Last Updated: 07 May 2022 06:29 AM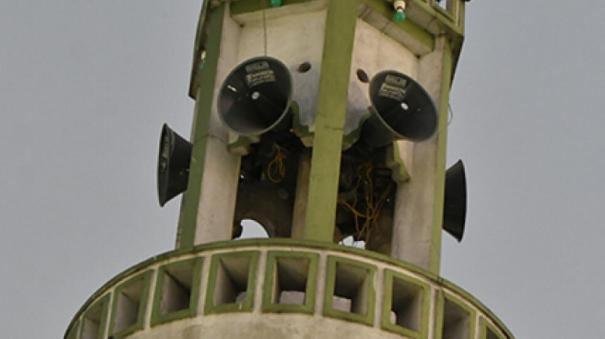 Lucknow: Loudspeakers may be used in religious places of worship throughout Uttar Pradesh with permission. But the sound should not come out of the premises. Chief Minister Yogi Aditya Nath has ordered the removal of unauthorized loudspeakers.
In this context, an application was made to the district administration for permission to use a loudspeaker at the Noori Mosque in Taranpur village, Pathan district. The application was rejected citing government rules. Irfan filed a case in the Allahabad High Court on behalf of the Noori Mosque.
In it, it was said that the use of loudspeakers in mosques is a fundamental right. The case was heard by Justices Vivek Kumar Birla and Vikas Budwar. A detailed explanation was given on behalf of the district administration to the allegations of petitioner Irfan.
The judges issued the order on the 4th after the completion of the bilateral hearing. The judges ruled that "the use of loudspeakers in mosques is not a fundamental right under the law and therefore the case is dismissed."
.