Israel's ambassador to the United Nations, Gilad Erdan, sent a letter to UN Secretary-General Antonio Guterres and members of the UN Security Council urging them to condemn the Lebanese militia Hezbollah, the Times of Israel reported Thursday.
In his message, Erdan cited Hezbollah's firing of rockets from Lebanon into Israel during the recent escalation with Hamas last May and again earlier this week.
He also pointed out that these incidents provide another example of the turbulent situation within the UNIFIL area of ​​operations and constitute clear evidence of the presence of unauthorized weapons and ammunition in the area.
In addition, he stressed that "Israel expects UNIFIL to conduct a prompt and comprehensive investigation regarding the attack and to refer its results to the UN Security Council."
'expensive price'
It is noteworthy that the Chief of Staff of the Israeli army, Aviv Kohavi, had confirmed Tuesday that Israel would respond to any "violation" of sovereignty that comes from Lebanon.
Israeli Prime Minister Naftali Bennett also stressed that whoever tries to harm Israel "will pay a heavy price."
From the Lebanese-Israeli border (Reuters archive)
rocket launch إطلاق
These statements came hours after the Israeli army announced on Tuesday that two missiles were launched from southern Lebanon, causing sirens to sound in northern Israel. He said that missile defenses shot down one of the missiles, while the other landed in an open area, causing no damage, adding: "We will remain alert on all fronts."
For its part, the Lebanese army stated at the time that the area of ​​Wadi Hamul, Hill of Arms, in the south of the country, was subjected to Israeli artillery shelling after two missiles were launched from southern Lebanon during the night. The army issued a statement explaining that the bombing did not lead to casualties or damage, adding that the area was targeted by 12 155-caliber artillery shells.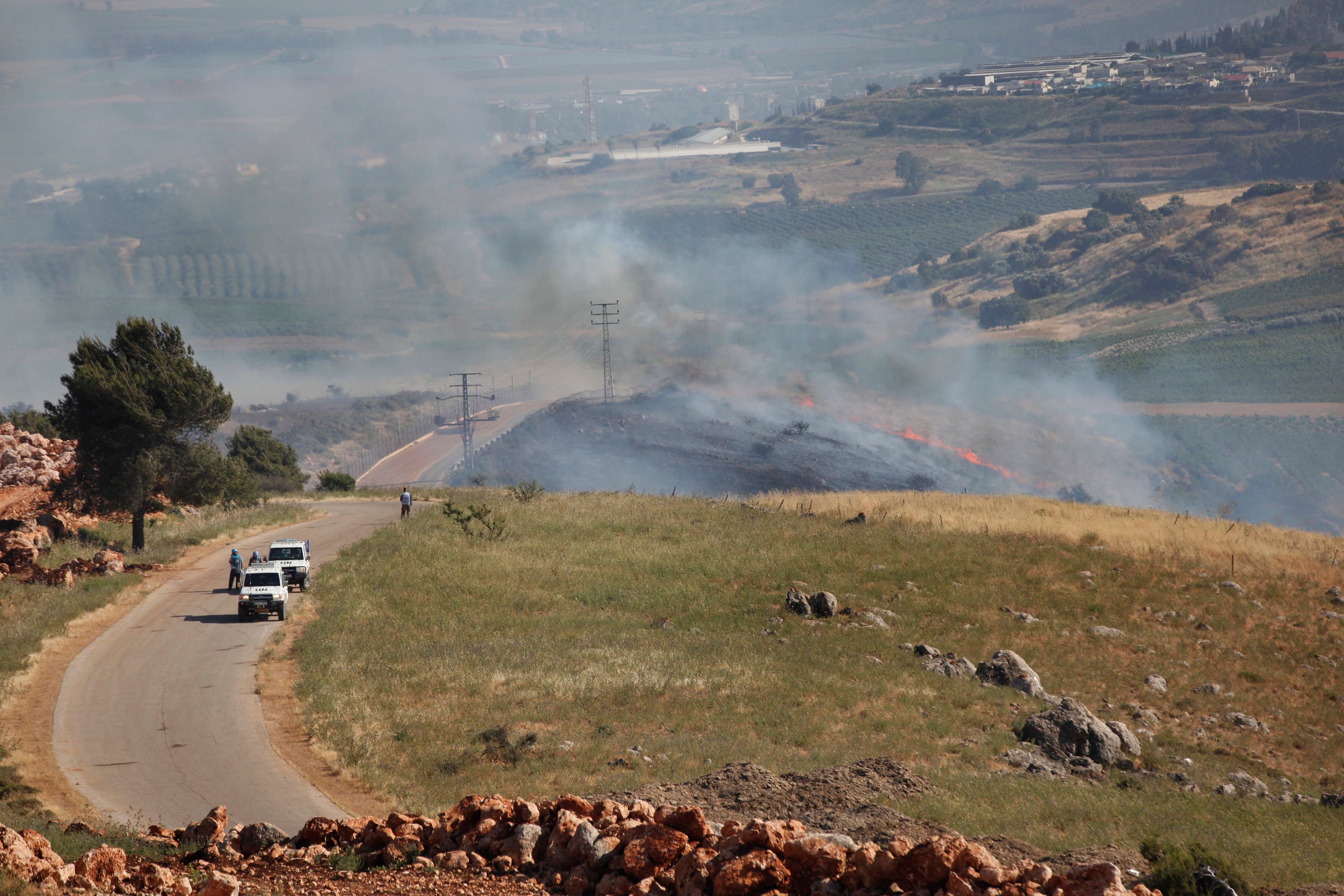 From the Lebanese-Israeli border (archived from the Associated Press)
First since May
It is noteworthy that the rocket fire from Lebanon on Tuesday was the first cross-border incident since last May, when Palestinian militants fired rockets at Israel during the 11-day war between Israel and Hamas in the Gaza Strip.
In 2006, Israel went to war with the Hezbollah militia. The border region has been quiet most of the time since then.
.