Israeli forces demolished today, Saturday, the home of a Palestinian accused of carrying out an attack that killed a settler last year.
The house of Omar Jaradat was blown up in the town of Al-Silah Al-Harithiya, west of Jenin, in the northern occupied West Bank, according to a statement issued by the Israeli army.
Omar Jaradat's house after it was demolished
The statement stated that clashes took place between residents, who threw stones and Molotov cocktails at the forces, and the Israeli forces responded by firing semi-automatic weapons.
Two Palestinians were wounded as a result of these clashes, according to Agence France-Presse.
The Israeli forces blew up three houses belonging to members of the Jaradat family last March in Silat Al Harthiya.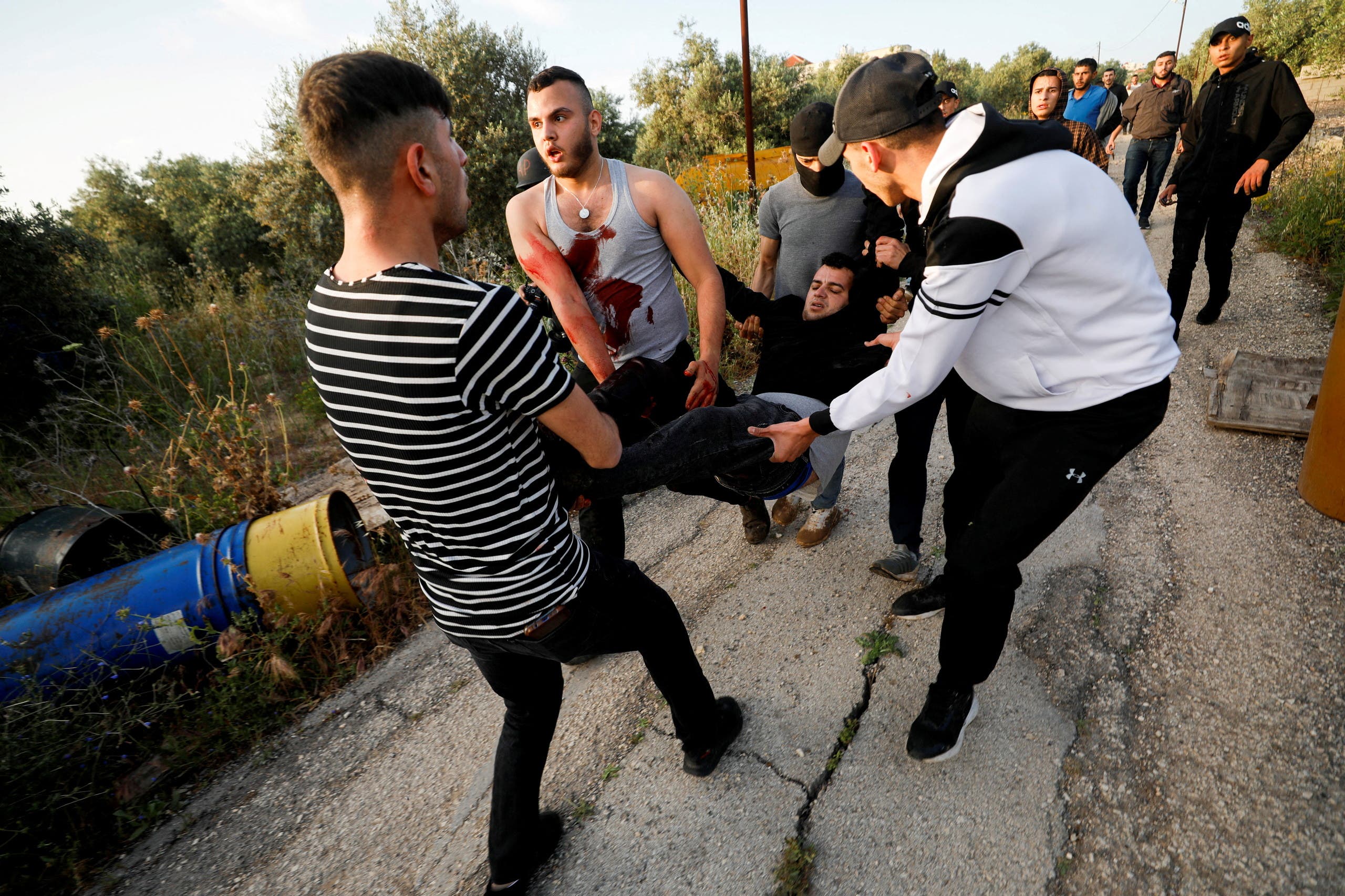 A Palestinian was injured in the clashes today near the house
Israel regularly demolishes the homes of individuals it accuses of carrying out attacks on Israelis in the West Bank and East Jerusalem.
These operations raise tension and are criticized as a form of collective punishment, but Israel insists that they deter attacks.
About three million Palestinians live in the West Bank, which was occupied by Israel in 1967, in addition to about 475,000 Israelis in settlements considered illegal by the international community.