Last Updated: 24 Jun, 2022 05:20 AM
Published: 24 Jun 2022 05:20 AM
Last Updated: 24 Jun 2022 05:20 AM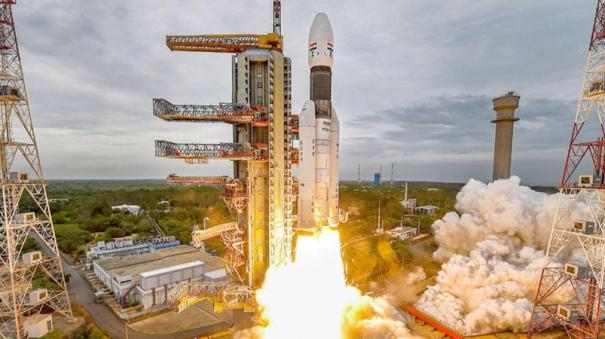 Chennai: Three satellites, including Singapore's 'DS-EO', will be launched by a PSLV C-53 rocket on June 30.
The communication, remote sensing and guidance satellites required for our country are being set up by ISRO. In addition, ISRO is launching commercial foreign satellites.
Accordingly, 3 satellites including Singapore-owned DS-EO and Newser are scheduled to be launched by the PSLV C-53 rocket from the 2nd launch pad at Sriharikota on June 30 at 6 pm.
Final work is underway. The 25-hour countdown to the rocket launch begins at 5pm on the 29th.
The flagship satellite DS-EO weighs 365 kg. It is capable of color photography. In addition, the News satellite weighs 155 kg and is powered by synthetic aperture radar technology. It provides clear photographs for all seasons.
With Nanyang Technological University of Singapore for academic work. The student-designed 'Scoop-1' satellite (2.8 kg) is also to be launched into space.
It is noteworthy that after placing the satellites in the planned orbit, some future experimental attempts are to be made by the PS4 engine, the final part of the PSLV rocket.
ISRO has given the go-ahead for public viewing of the rocket launch. Therefore, those interested can apply for the permit on the ISRO website (www.isro.gov.in) by June 28.
.