Japanese Prime Minister Fumio Kishida warned Thursday that what is happening in Ukraine could be repeated in East Asia if the major powers do not unite, saying that peace and stability must be maintained in the Taiwan Strait.
Kishida, who was speaking in London after a meeting with British Prime Minister Boris Johnson, added that it was time for the G7 countries to strengthen their unity.
Johnson receives Kishida today in London
He said, "Cooperation between nations that share universal values ​​is more important than ever. We must cooperate with our allies and like-minded nations, and never tolerate a unilateral attempt to change the status quo by using force in the Indo-Pacific region, especially in East Asia".
Taiwan, which China claims, has raised its alert level since Russia's military operation in Ukraine, fearing that Beijing might make a similar move on the island, although it gave no indication that such a move was imminent.
It is noteworthy that this is Kishida's first official visit to Britain since he became prime minister.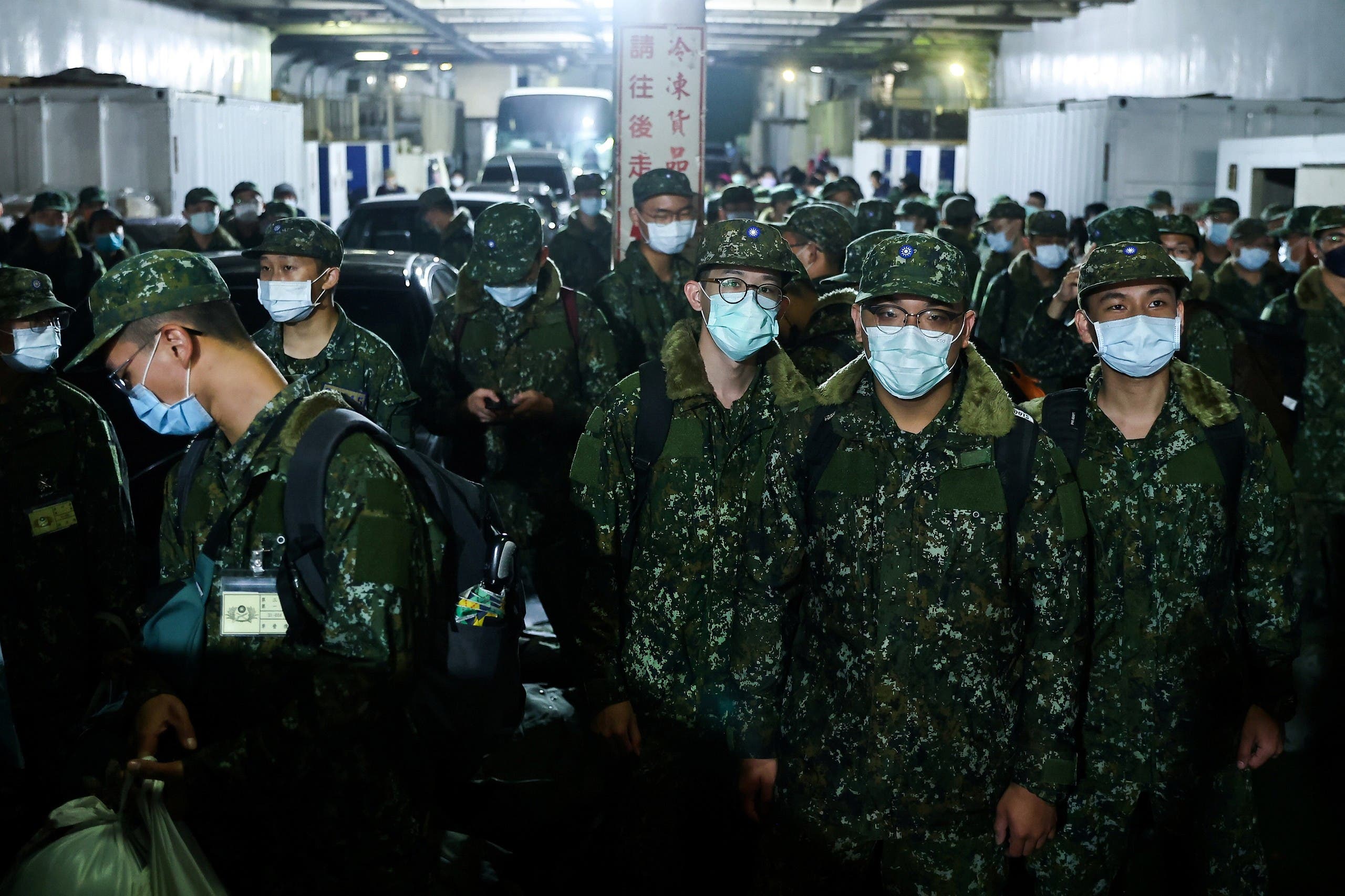 Military exercises in Taiwan last March
Japan condemned Russia's military operation in Ukraine, and joined Western countries in imposing sanctions on Moscow. Japan also provided Ukraine with non-lethal military aid.
Japan is concerned about the impact of the war in Ukraine in East Asia, where the aspirations of the Chinese army, which has threatened to unite with Taiwan by force if necessary, is growing.
Britain, for its part, has declared a "Indian and Pacific inclination" in its foreign policy after its exit from the European Union in 2020, and Japan is its main ally in East Asia.