Last Updated: 24 Jun, 2022 06:25 AM
Published: 24 Jun 2022 06:25 AM
Last Updated: 24 Jun 2022 06:25 AM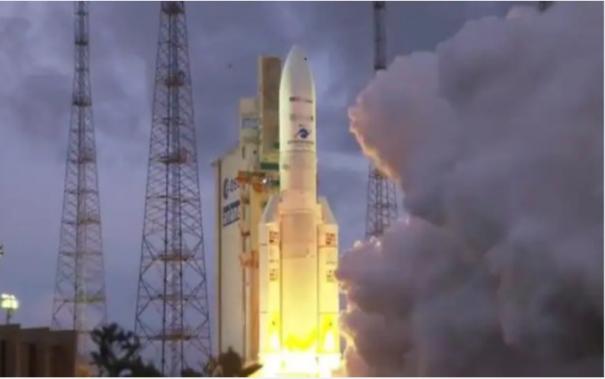 Bangalore: ISRO's Newspace India Limited (NSIL) has designed the state-of-the-art Jihad-24 satellite to enhance the country's communications facilities. This satellite is ISRO's 42nd communications satellite.
The Jihad-24 heavy-duty satellite was flown to French Guiana's Koru launch site on May 17. There the heavy rocket was launched yesterday by Ariane-5 and successfully placed in geostationary orbit.
Radhakrishnan Thurairaj, Chairman and Managing Director, Newspace India Limited, said, "The Jihad 24 satellite was developed after the Indian space industry 'reforms. The Jihad-24 satellite will have advanced features including a Q band transponder that will be used for TV DTH and cell phone service. All of its services have been leased to Tata Play.
.