Joe Root, Jack Leach Unable to cope with the spin bowling, the day-night Test against England in Ahmedabad, Indian team Curled in 145 in the first inning.
At the end of the first day's play, the Indian team had added 99 runs for the loss of 3 wickets. As the game started this afternoon, he added 46 runs and took the remaining 7 wickets Indian team Lost.
England, who played the 2nd innings, stumbled after losing the wickets of Crawley (0) and Burstow (0) in the first over by Akshar Patel.
India lead by 33 runs in the first innings. England were bowled out for 112 in the first innings.
At one point Indian team It had lost only 3 wickets for 114 runs. However, they lost 7 wickets in the next 31 runs.
In Test cricket Joe Root Not to mention the best bowler. But, Root could not even cope with the bowling Indian team What does it mean to have lost wickets? I don't know whether to criticize the pitch or the Indian batsmen.
Joe Root, a part-time bowler, took 5 wickets for the first time in Test cricket. Root took 5 wickets for 8 runs.
Setting up a pitch conducive to spin, just like setting up a pitch in Chennai Indian team The hand is pointing. The Indian batsmen batted somewhat at Chennai Chepauk. Ashwin scored a century. But the Ahmedabad pitch is worse than that.
The big thing is if the match lasts from 3 days to three and a half days on this pitch. It is not known for what purpose the Test match is being played on such non-standard pitches. Swann to Mandy Panesar in the 2012 England series Indian team This time it is going to be backfire as it failed to lose all 10 wickets.
At the end of the first day's play Indian team He added 99 runs for the loss of 3 wickets. Batted only 20 overs in addition today Indian team He was dismissed for an additional 46 runs.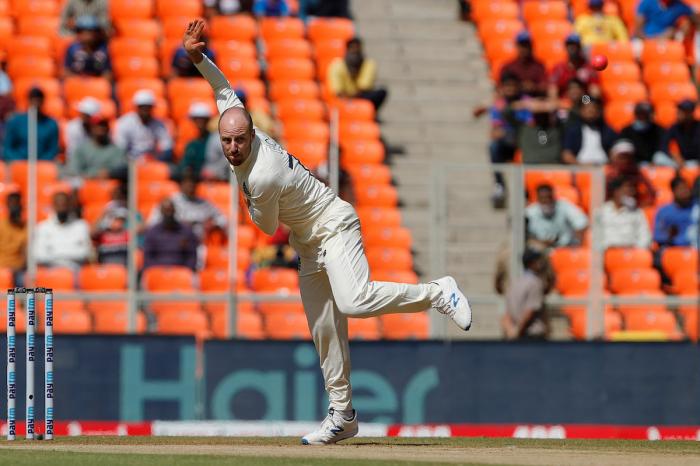 Rohit Sharma (57) and Rahane (1) continued today's match. The two batted for only a short time.
Rahane was out for 7 in the league bowling quarter-finals. India lost the 4th wicket for 114 runs. Shortly afterwards, Rohit Sharma added 66 as Leach was bowled out for a quarter-final.
Each of the Indian batsmen who came after him were coming and going. Rishabh Bandh (1), Aswin (17), Washington Sunder (0), Akshar Patel (0) and Bumra (1) were the other bowlers who missed out on root bowling.
For 145 runs in 52.3 overs Indian team Dismissed in the first inning.
.